Jul 30
The thing with proprietary software solutions, is that they are great. Everything tends to work smoothly together right up to the point where you decide to wander off the beaten path of supplier XYZ. A couple of years ago I made the crucial mistake of pouring my entire music collection into iTunes. Now, some 10 000 songs later .. its still in there. Being totally OCD I have organized all my tracks into nice little playlists and enjoy my tunes in the "Apple walled garden".  Whether I am playing them from the Mac, sharing out the iTunes library over iTunes to my other macs, blasting them from the Airport express speakers or syncing them to my other i-Devices.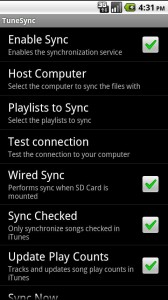 But a couple of weeks ago I could not help myself myself and crawled over the walled garden into android territory with my purchase of a Galaxy Note 2. And accessing my delicately curated iTunes library from THIS device turns out to be an near impossible task. The deep crevasse that divides me from listening to my tunes on my "droid" consists of an incompatibility to sync with iTunes (only IOS devices of course) and the total inability to get the music on my Android in an organised form. Sure I can browse the filestructure of my iTunes library and copy over files to the SD card on my Phone .. but iTunes has "reorganized" my music into folders according to artist .. not according to playlist.
Enter Tunesync. A two-part application app in the android store that saves the day. The deal is simple. Download the server part of their app and install it on your Mac that is running iTunes. Download the CLIENT side of their application and install that to your Android device. Make sure both are on the same wifi network and be amazed !
Tunesync detected my (massive) iTunes library and started indexing the playlists right away. After I selected the playlists I wanted to have on my Android it started to copy over the tracks AND the playlist order in my Androids music collection. 20 minutes later I had all the grooves I needed on my Note2. Tunesync regularly "checks" if the playlists are still up to date and "updates" them whenever I connect or start up the app.  I had expected some glitches and on one occasion Tunesync had given me all my playlists .. with no tracks inside ( it erases and re-copies all the  tracks on every sync instead of doing an incremental) but when I retried the sync it worked flawlessly.
Tunesync does one thing and it does it well, and the hilarious part is , it does it better then Apples iTunes-IOS wireless sync ! The app is 4.99 in the Play store and worth every dime.
Tunesync is available from the Play Store.
Related Posts
Jul 29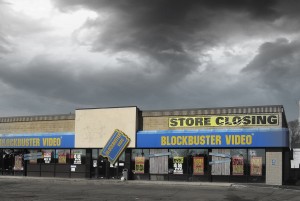 If there is a place in the universe farthest away from the pinnacle of socio-technological evolution, then it must be the town I live in. As proud as it may be to hold the title 'Belgiums oldest city', its inhabitants tend to hold on to ancient times (technologically) instead of rolling around on Segways, while steering their quad-copters form their cellphones. I would not dare to go as far as to call this a digital 'backwater' town … but instead let the anecdote speak for itself.
This week marked a dark chapter in this towns history as the last DVD rental 'entertainment store' went out of business. This behemoth of ancient times has finally fallen under the crushing weight of pay-per-view services offered by Belgium's 2 major ISP's. Perhaps bit-torrent also had something to do with it but … in this town that impact must have been pretty moderate. As we walked by the empty storefront I watched in amazement as a car pulled up and out hopped a 30 something soccer-mom, cradling a collection of dvd's in her hands. She walked up to the store (That was now completely and utterly empty) and started rattling the door. She looked around in confusion and peered through the windows trying to see any kind of movement. Since I'm horrible at observing people unnoticed, the caught me staring at her. "Its Closed !" she pointed out. Before I aptly wanted to congratulate her at pointing out the painfully obvious she stuck out her precious DVD collection. "I have to return these !" she said helplessly, (as if I was going to be her knight in shining armor ). "Well, you are in luck, I said" The store closed up this weekend, so you can get to keep those dvd's. What I expected to get was a response like "Damn ! Lucky me then .. too bad about the store", followed by an unlikely but possible Obama Style fist bump from a curvy mom of three .. but that didn't happen. Instead there was this look of utter desperation as she babbled "Then where am I gonna rent my dvd's ?". Now this is a valid question you might pose to any Noob or lamen .. but asking ME where to 'Rent DVD's' is like asking a professor in theoretical quantum particle theory how you can "milk your own cow". Was she kidding ? My suggestions of "Renting stuff online" ( I didn't even get started on 'downloading') did not give her any solace either. And the fact that one of the DVD's she had in her hands was a copy of the FIRST 'Bridget Jones diary' made me realize this person was not very culturaly savvy either. The kind of person who still thinks '50 shades' is to be considered hardcore porn. Fact of the matter is : This person was a techno troglodyte. Somebody for whome the fast moving pace of our digital age is something that does not quite come up on their radar. I saw her grabbing her phone (A cheap flip phone) and contacting the troglodyte main cave to report in that their oracle of visual entertainment had just gone dark. The non-productive conversation with the mouth-breathing consort did not bring any solutions either so .. for a split second I saw her think about "just leaving the dvd's at the door". Then a splinter of common sense (or social awkwardness) resulted in her tossing the dvd's back in the car, shrugging at me .. and driving back to the land where people still buy books on paper, record shows on VHS, buy a full cd because they like one single track, read porn from magazines and rent DVD's in store.
Oh bless you digital troglodytes, for whom the painfully persistent pace of progress still seems to be nothing more then a slow trod. For you are the last hope of the record shops, the TV-repair men, the stores that sell you a mega expensive cover for your smartphone because you don't know about this thing called ebay. I tip my hat to you as you actually believe the stuff about your mobile phone plan the guy in the store is trying to tell you. I cringe as you click the banner on some random webpage that says your computer is infected and you need to fix it NOW. I bid you a safe journey as you go shopping for your new computer in a place that also sells washing machines. And yes, I sometimes even want to pummel your face with a blueberry muffin as you ask me if I can "Make phone calls" with my iPad, you still are adorable. Adorable .. techno troglodytes… So as I twist and turn in bed, thoughts of the NSA sniffing the internet keeping me awake. As I ponder the question what will happen to the internet if the DNS servers ever go down due to a massive DOS attack. As I spend hours comparing specs about the new intel CPU's for my next gadget … I wonder about the simple life in your cave .. perhaps old school isn't that bad after all. DO you have Wifi over there ? Probably not yet.
Related Posts
Jul 26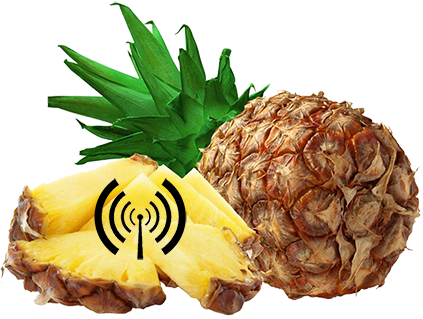 Time to raise the hairs on the neck of all Wifi-enabled laptop and mobile phone users in this interesting interview with Gerjon McVries ( @mcvries on Twitter) about "The pineapple" and its awesome (and malevolent) potential when it comes to exploiting basic flaws in Wifi enabled devices. If you were worried about the NSA sniffing your traffic in the Prism debacle, then try not to realise that a 14 year old scriptkiddie with a paypall account could buy this awesome toy and sniff every bit you transmit.
Shownotes
kw608 : Sniffing anyones Wifi with a Pineapple.
Related Posts
---
Jul 23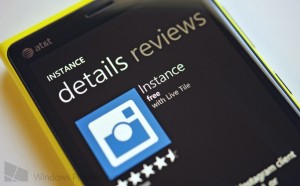 I am a phone nut.. I go through phones like you wouldn't believe. You can ask how, you can ask why but that's not the point of this article. I see a lot of posts out there about "Must have apps", "Tops apps for this", Top apps for that. So i figured I should finally do one as well.  My safety phone used to be the iPhone, i would go through units like a revolving door but always come back to IOS. I have since evolved my taste and my safety phone became WindowsPhone, ever since I laid hands upon the HTC Trophy on Verizon. I have since moved on and my tastes have changed again. My new safety phone is the Nokia Lumia 920 on AT&T. So without further ado, here are my …..
"Can't-Live-Without-them-Apps on WindowsPhone 8"
Kids Korner (a pivotal function on windowsphone 8, if you have kids with sticky fingers u will love it as well) http://j.mp/18sqrFw
Netflix (this is vital on long car rides, to again please the children) 
Twitter ( I am huge on social media, being a stay at home dad, it helps pass the time)
Facebook ( See reason above ) 
Instance (Instagram client) who needs to wait for the official app this works just as well *note, does not support video*
There are tons of apps I install after this like WeatherFlow, Iheartradio, a few xbox games but these are some of the first apps Isetup. 
Jay Martinez lives in one of the most expensive states in the US, good old NJ(his words not mine). He is a stay at home dad of twins (one boy, one girl). He has a passion for Technology and Family and the occasional lateral thinking puzzle (he claims to live outside the box at all times).  The twins are 4yrs old and his marriage is going on 10. 
Related Posts
Jul 19
( From our Guestblogger Matt McGraw) When sliding, we want to minimize the duplication of data so it makes sense to share a /home partition across all of our installs. That way, whatever OS we boot into, we have access to our locally stored documents, music and photos. The easiest way to do this is to simply create a separate /home partition and point each install there. If you format this /home as FAT32 even Windows can use it. This works well if you use a linux OS and a Windows OS because the same application stores data differently across the different operating systems.  But what if you have multiple Linux OSes installed?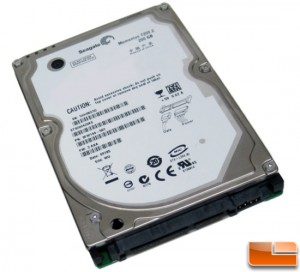 On my machine, I dual boot OpenSuse 12.3 and Xubuntu 13.04 and I keep a spare partition for testing distros or installing Windows 7 (if I have to). My partitions are set up as follows:
/dev/sda1 – Swap
/dev/sda2 – "home" (contains my user/Music, Pictures, Downloads, Documents, Videos directories)
/dev/sda5 – OpenSuse 12.3 / partition
/dev/sda6 – Xubuntu Raring / partition
/dev/sda7 – "testing" partition
Initially, I set up OpenSuse and Xubuntu to mount /dev/sda2 to /home. This seemed like the best way to have access to all my data/media across both OSes. (I use OpenSuse as my "daily driver" and I use Xubuntu for writing and content creation). The problem was, the two OSes used slightly different versions of Chromium and the profile files were corrupting each other.  Chromium for linux stores it's profile data in a hidden directory under the users home directory.  As I switched back and forth between the two OSes, the slight differences between the versions of Chromium caused problems.  What to do?  At first, I thought I would have to relegate myself to using Chromium on one OS and Firefox or Midori on the other. But, as Knightwise would say, sliding means using the same tools across your platforms. Fortunately, I came up with a fairly elegant solution.
I decided to reinstall everything (I had Arch on my "testing" partition and it was kind of a headache).  I left my /dev/sda2 partition untouched and reinstalled OpenSuse and Xubuntu. For the OpenSuse install, I specified /dev/sda5 as the root partition and for the Xubuntu install, I specified /dev/sda6 as the root partition.  I did not specify a separate partition as /home; instead, I mounted /dev/sda2 as '/sharedisk'.  I finished the install as normal and booted into OpenSuse.  Here's the "linux magic".  I went into my home folder and deleted my Music, Pictures, Downloads, Documents, Videos directories.  Then, I issued the ln command.  I created symbolic links to /sharedisk/user/Music, Pictures, Downloads, Documents, and Videos in my home folder.  I did the same in Xubuntu and Voila! I had shared data folders across my distros and unique settings directories for each one. I suppose it goes without saying that I used the same username and UID across the distros. This ensures I can access the files in the shared directories.
I hope this idea might help any of you installing multiple distributions on the same machine.
Guestblogger Matt McGraw lives in the beautiful central valley of Northern California.  He is a  a stay at home dad and "family tech support" provider. He has a passion for technology and fatherhood.  His kids are 11, almost 3 and just over 1 years old and he loves taking pictures of them and posting them EVERYWHERE. You can find Matt online atg33kdad.thestrangeland.net, on twitter @sahgeekdad, and on google plus atg33kdad.thestrangeland.net/googleplus. You can also find him on IRC under the handle G33Kdad.
If you also want to be a guestblogger on Knightwise.com ? Send us an email or find us on Googleplus and join the community over at www.knightwise.com/googleplus 
Related Posts