Jan 01
We deep dive into the world of Chromebooks and find an answer to the question : Can you survive on a Chromebook. We walk you through the possibilities and limitations of the Chromebook. We enlighten you  on how to use it for work, connect back to your home network and how to use your Chromebook to entertain you. If thats not enough we go beyond the design specifications and sideload Linux on your Chromebook turning into a low budget sliders dream machine. All of that and more .. in Kw905 : Life on a Chromebook. Catch the live recording of this podcast in the Youtube video below and see if you can catch Sulu the dog as our Podcast assistant.
Shownotes.
The Acer C730
First impressions
Hardware – Software
Taking the Chromebook to work (Article)
Using the Chromebook to entertain you (Article)
Connecting back to your home network via a Socks5 proxy over SSH (Article)
Dual Booting your Chromebook with Linux (Distroshare.com)
Sideloading your Chromebook with Crouton (Youtube instruction video)
Epilogue
kw905 : Life on a Chromebook.
Related Posts
---
Feb 06
Today's tip in our "Privacy week" is geared a little bit towards the more advanced geek .. (Who am I kidding, you are ALL advanced Geeks here). In our every lasting quest to ensure our privacy when surfing on "foreign networks" like the one at work, the one at your dorm or the free wifi hotspot at Starbucks , we try to find more ways to make sure all your web traffic is encrypted and your privacy is kept safe.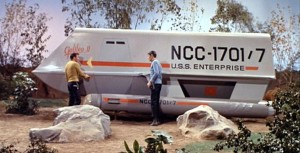 Enter SSHuttle ( NOOO , not the STAR TREK Shuttle) , A brilliant little transparent proxy application that directs ALL or PART of the network traffic from your trusty Linux or Mac machine (the laptop you use on the road) through an SSH tunnel to an SSH server of your choice (perhaps your own server at home). That way your traffic is completely (or partially) obscured from whoever is trying to sniff your traffic on an untrusted network. An added bonus is however that it is a transparent proxy ! This means your computer will actually think it is directly connected to the network where the SSH server is running. It is like running a very very very long cable through the internet straight from your machine to the network where your SSH server is located. 
So let's start cooking.
Ingredients.
How to install SSHuttle on your client machine.
Install SSHuttle on your Linux machine using the command :  sudo apt-get install sshuttle
Install SSHuttle on your Mac by first installing HOMEBREW APP. (Installation instructions) and then typing brew install sshuttle
Shuttle is simple but VERY powerful.  It will create an encrypted tunnel between your laptop and the SSH server you setup at home. Depending on what kind of traffic you want to shove through that tunnel you can do different things like :
Just tunnel your browser traffic through the tunnel,
Shove all of your web traffic through the tunnel (including dns requests),
Shove ALL of your traffic through the tunnel.
Set up a "site 2 site" VPN  between the network you are working on and your network at home.
… and more crazy stuff.
So how does it work ? 
Once installed using SSHuttle is pretty simple. SSHuttle works from the command line and depending on the "switches" it will do different things for you. So on your client laptop , fire up your terminal and start typing.
sshuttle --dns -r username@yourremoteserver.com:2222 0/0
Enter the command above to push ALL of your traffic through the SSH tunnel towards your server at home. This is the example of running a virtual network cable THROUGH the internet towards your switch at home. All of your traffic is sent through this encrypted tunnel. USERNAME = A user you have created on your SSH server at home. YOURREMOTESERVER.COM = The external ip address (or Dynamic DNS name) of your home router. 2222 = The port on which you have your SSH server running. In this example I took a non-default port.
sshuttle  -r username@yourremoteserver.com:2222 192.168.0.0/24
With this command you can create a site to site VPN. Instead of typing 0/0 is going to send ALL the traffic through the tunnel. Typing the network range of your home network (in this case 192.168.0.0) tells SShuttle to send all the traffic that needs to go to the 192.168.0.0 domain through the tunnel, while sending out the rest of your traffic through  whatever network gateway you are connected to.  The /24 is your subnet mask ( you know , the 255.255.255.0 subnet number of your network).
There are a lot of other switches that you can use , but if you use the two commands we mentioned above you will have a LOT of power at your fingertips. I love using the second command. It allows me to connect to the exchange server at work for my work stuff, but also lets me quickly open up the web interface of my home router (on the LAN SIDE) to do some tinkering. SSHuttle is a very very nice tool that keeps you connected .. and keeps your privacy .. private.
Find out more about SSHUTTLE in this HAK5 episode.
Related Posts
Dec 17
Perhaps this Christmas you will receive the gift of a digital camera. Maybe its a point and shoot, maybe its a big DSLR camera with lots of buttons, dials, settings and configuration menus … on which you are absolutely clueless on how to correctly operate. If you want to join the herd of brainless mammals that only uses their super expensive Nikons or Canons on "Full auto" mode (while taking dramatic poses to shoot boring snapshots of their ugly spouses … ) so be it. But not if the two gentlemen below will have any say in it. Strap in for a podcast (and a website) to get you ready for the next pulitzer prize.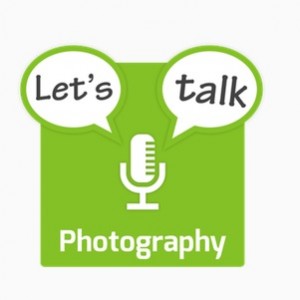 Let's talk Photography podcast.
If he was not an Irish-Belgian living in what can only be described as the coldest, wettest place on the Northern hemisphere .. Bart Busschots would have been a brilliant addition to the Big Bang Theory cast. Unlike Sheldon he is not an antisocial condescending Texan with an IQ the size of the Belgian national debt .. He is a charming entertaining and brilliant person ( He has Belgian roots .. go figure) with an unfathomable knowledge about a wide variety of subjects. Whether those be astronomy (You can find a brilliant explanation of the Higgs Boson in a way your GRAN would get it) computer science (Check out the 'taming the terminal' series on the Nosillacast) OR photography. When faced with the choice of pouring this fantastic volume of knowledge in a podcast or just plain exploding, Bart has done the latter. The result : Another brand new budding podcast from the Brain of Busschots (We just refer to it as "The brain of B.") teaching you how to become a better photographer. Subscribe, download, listen, learn.  (And practice your most annoying, condescending laugh next time you meet a dork who still has his expensive camera set to 'Full Auto').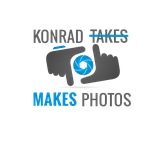 Konrad Makes Photos.
Stepping up into the realm of the professionals we encounter good friend of the show Konrad Dwojak. His recent move to the US have given him the time, the inspiration and the wisdom to finally start producing audio and video content on a regular basis. Its not technically a podcast yet, but you CAN find Konrad on OUR podcast from time to time too. Aside from Konrads excellent portfolio, the site also features great blogposts and videotips on photography for those who are novice or more advanced in photography. Something you should not miss out on. 
Related Posts
Dec 16
With the holidays coming up you might find yourself trapped in a family gathering that is comprised largely of people talking non-techno gibberish. While it might be perfectly normal for others to talk about "mondaine" things like 'the game thats on tonight' or whichever of the babes in America's next Top model was so skinny she blew off camera on a windy day .. there is only so much you might be able to take. So time for some technological infusions into your audio-phonic subsystems. In laymen's terms : Time for a couple of good podcasts to pull you through the holidays. Over the next week we will introduce you to 5 different podcasts you should subscribe to (aside from ours of course). We shall try to tap a variety of topics and interests but will vouch for its quality and consistency. We can however only partially vouch for your sanity or domestic peace at the christmas dinner once we are done.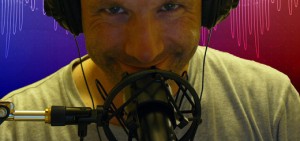 Our first selection is a freshly rebooted podcast by friend of the show Daniel "The cyberpunk librarian" Messer on being a writer using open source tools. Aside from being cross platform geek using a variety of operating system, Daniel has also written several books and has mastered the art of using open source tools to produce his literary escapades. Episode 1 of his recently rebooted podcast describes the use of open source software to pound that brilliant idea into a literary novel that is ready to publish using only open source software. Be quiet while listening to this podcast and refer from talking, shouting and walking around .. this man is a librarian .. remember ?
Download and subscribe.
You can find the website to subscribe (along with the most evil of all podcast avatar selfies) over at http://cyberpunklibrarian.com/podcast/
Related Posts
Jul 26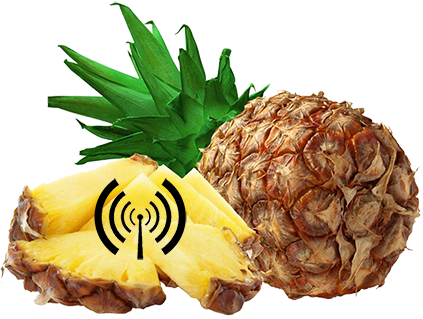 Time to raise the hairs on the neck of all Wifi-enabled laptop and mobile phone users in this interesting interview with Gerjon McVries ( @mcvries on Twitter) about "The pineapple" and its awesome (and malevolent) potential when it comes to exploiting basic flaws in Wifi enabled devices. If you were worried about the NSA sniffing your traffic in the Prism debacle, then try not to realise that a 14 year old scriptkiddie with a paypall account could buy this awesome toy and sniff every bit you transmit.
Shownotes
kw608 : Sniffing anyones Wifi with a Pineapple.
Related Posts
---