Sep 25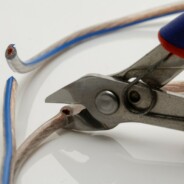 This week Knightwise talks about cutting the cable and some thoughts about what this could mean for not just your pocketbook, but also your sanity. There are tons of places you can get content that you source and curate yourself. Come join us to hear about a few.
Producer's note: Originally recorded in 2017, but not originally aired in KW Season 12.
Links
Credits
KW1304 - Cutting the Cable [ 1:00:10 ]
Related Posts
---
Jul 28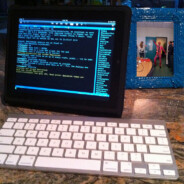 There are those times in life when you want to do things because you can… and sometimes you can leverage that in getting done all that you need to do.
Links
Code Snippets
Download your 'watch later' playlist

youtube-dl -u <yourGmailAddress> -p <yourPassword> -f mp4 --playlist-start 1 https://www.youtube.com/playlist?list=WL

Download 'audio only'

youtube-dl -u <yourGmailAddress> -p <yourPassword> -f m4a --playlist-start 1 https://www.youtube.com/playlist?list=<your playlist id>
Credits
Episode produced by Keith Murray
Image courtesy of Blakespot on Flickr
KW1301 - Getting iOS and Linux to Play Nicely Together [ 45:48 ]
Related Posts
---
Jul 05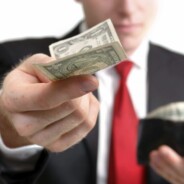 Having the chance to literally unplug from the daily rush of being a freelance entrepreneur (read: hiding out in the north of France for a week), has given me some time to sit down and think about what I want to do with the Knightwise.com website and the podcast. Don't worry, we are not going away anytime soon (the fact that nothing has actually been moving on the blog for the last couple of months is evidence of that) but I do need to make up my mind on what to do next, what to do with the "next season" of Knightwise.com
Knightwise.com is essential
Knightwise.com is and has always been the digital playground of my life. Keeping track of new stuff, experimenting with technology and sharing that with the community has been one of the most rewarding things I have done the last 13 years or so. Even though I don't have much time anymore to get into my "geek groove" because I am insanely busy with my own company, I know that "being" Knightwise and "doing" Knightwise.com is an essential building block to stay sane. I just need that creative outlet AND it's a great idea to keep abreast of whats going on on the edge of real and cyberspace.
Downloading is doubtfull
With the advent of ubiquitous bandwidth in every corner of the modern world I HAVE been looking at the "classic" way I have been distributing the Knightwise.com podcast. Recording the audio file, uploading it to the internet archive, linking it to the website and then pushing that content to different social media platforms to get traction is .. a pain in the rectum. When you look at the average number of downloads it might be worth it, but it is hard to find new followers and "get noticed" by people who can join the community. As a little experiment I did a Youtube screencast a couple of weeks ago (Completely done on my Linux machine) and posted that online. 4 days later: 20 000 views AND a SLEW of comments. Now I KNOW its not about the SIZE but about the QUALITY of your audience, but still: its a BIG number. Part of the reason was using the platform: Youtube just has a far bigger "reach" then just a teeny wordpress blog like mine. I asked myself the question: is the "old" way of doing podcasting still effective enough ? Maybe we should quit downloading and offer all of the content on a bigger platform.
No I'm not gonna sell out.
Hold your horses, I'm not gonna sell out just yet. With over 1000 articles on the blog there is no way I'm going to ditch my little website here. And I don't trust the lords of Youtube enough to credit them with all my content. Luckily this is not an "Or" but either an "and" problem. How about we do BOTH ?
Thank you TC
I was inspired by the return of the Spacemusic Podcast. TC followed his dream, packed up his stuff and moved to Malaga to reboot his podcast. He is doing a "streaming" version of the show on platforms like Mixcloud and a "Download" version of his show via Patreon. For 6 dollar's a show you can get the downloadable version via a secret RSS feed and you get a premium non-stop version too. (Although I find the show LESS enjoyable without TC in it). He makes a buck out of every show he produces and that doesn't sound so bad to me.
So what do you think ?
Now I'm pretty late to the Patreon Party and there is a reason: I don't NEED to make money off of Knightwise.com but it WOULD be a little bit of a motivation AND a big help if I need to buy some stuff for the show. I know you have heard this before but it WOULD help me stay true to the general Knightwise.com idea: Free for everyone, at a cost when you want "more".
As for the "content" part, it WOULD mean that you would be getting the majority of the content from the blog while the content itself will be streamed from the different platforms (Youtube/Soundcloud) and depending if I will be doing Audio or Video you can download the shows into your RSS reader of choice. Sound like a good plan ?
So help me decide: Would this be a great way to get your Knightwise.com fix and would you pay (about 1 dollar or something) per show just to be able to download it for Offline use ? I would love to hear your feedback in the comments.
Related Posts
Jun 16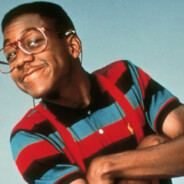 I have been pondering a while now on how I was going to write up this blogpost, thinking about the title, the lead-in, the postcard, the body and the takeaway (These are copywriting terms BTW) but in the end I decided to ditch the whole idea and just write this one off the cuff.
Truth is, I've been crazy busy lately. Having my own company, giving talks, subcontracting as a freelance Project manager AND moving house has left me with very little time to do anything remotely interesting in the geek world. That in itself is sad, seeing how much fun I had doing stuff like the Knightwise.com podcast and website over the years.
It has been SO busy that I even started sliding into "norm" land. You know, Norms, those folks who watch daytime tv and consume mass media. When instead of browsing through some obscure SubReddit devoted to cyborg bunnies, I was aimlessly scrolling through mainstream crap like 9gag, Facebook and some celebrity's Instagram feed. What has become of me ? ?
So I gathered up my imaginary friends (Neo from the Matrix, The ghost of Optimus Prime and a couple of dead Jedi masters) to host a virtual intervention. A moment in time where I told myself: Enough is enough. I urgently need to get my geek back! I need to read books which are insanely niche or unknown to the general public. I need to watch Youtube channels instead of Netflix enjoying smart content from brilliant people who live in tiny apartments across the world. I need to listen to ted talks in a way other people listen to pop songs AND I need to ramble my thoughts online, on my personal blog.
Yes! Blog, you know, that thing we thought up back in 2004 where everyone with a keyboard a screen a teakettle and an internet connection could write his or their thoughts online. Over the last years my "blogging" has more and more fallen into the pre-shaped constrictions of copywriting because "it reads well". If you realy geek down to it, the main purpose of a blog is not only to be read, it is also the fact of writing it. Expressing your thoughts with the world at large without having to make it "commercially viable" because .. its geek .. right ?
Case in point: Couple of weeks ago I managed to clump together a stupid Youtube screencast on how I had installed Ubuntu 18.04 on my XPS 13 and what applications I was using. 48 hours later the silly little video was hitting 20 000 views and brimming with comments. Wow! Where did that come from ? Turns out I still have some Knightwise mojo in me after all. Now we must be careful with this because the lure of fame (if you can call it that) is never far away. Before you know it you start looking for topics that appeal to a greater mass, and in doing so start to "dumb down" your geeky video into some shallow commercial youtube-countdown video that says "Top 5 things to do after installing Ubuntu". Not my thing, not at all.
Where I a going with this insane ramble is that, as a Geek its OK to hang out at the fringes. Obscure knowledge, technical documents, falling asleep while listening to the sounds of a numbers station you found on Vimeo… the weirder it gets the better I like it. So I will ditch the rules of commercial writing for a while and just shoot straight from the hip and try to share with you what geeky finds I came across while cowering the fringes. Because we do live on the edge of real and cyberspace .. do we not ?
Related Posts
Nov 10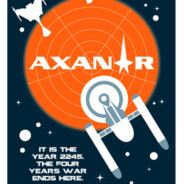 If you haven't read part 1, or part 2 we highly suggest you check them out!
This year marks the 50th anniversary of Star Trek and that is a milestone for every geek. Perhaps you are a die hard fan from the early days watching Kirk and Spock trod around on wobbly sound stages trying to get it on with green aliens. Perhaps you jumped in during Voyager and still long for the moment that Seven of Nine tells you she wants to be your 'friend with benefits'. It doesn't matter what kind of Trekkie you are, there is never enough content to watch. The upcoming show "Star Trek: Discovery" won't air until 2017, so what do you do in the meantime? How about diving into the world of fan fiction with some shows produced by loving fans of the Star Trek universe? There are many of them out there, in various forms of quality ranging from horrible B-movie material to tantalizing TV. We hit up YouTube and picked our top three. Our final installment is "Star Trek: Prelude to Axanar."
Star Trek: Prelude to Axanar
We cannot finish off the list without talking about "Star Trek: Prelude to Axanar" an independent Star Trek fan production (We cannot call this a fan-fic) that has JJ Abrams and the CBS bosses lying awake at night. The show cuts in during the first "Four Year war" and the legendary battle of Axanar. It features the upcoming heroics of Garth of Izar, later featured in one of the TOS episodes as the main character. What makes the show great is not only an all star cast and a fantastic production quality but it is also depicts a very dark version of Star Trek.
Stories and episodes
No episodes have been aired yet, the only thing the world has gotten are 2 short "documentary like" vignettes (first, second) featuring an interview with the main characters in the form of a historical documentary. What might sound like a boring discovery-channel episode is actually something brilliant. The 21 minute "Prelude to Axanar" will have you turn blue from holding your breath in pure anticipation of what is to come.
Acting. The acting is top notch, this due to the fact that all of the actors are professionals who have real world experience in science fiction franchises like "Star Trek" and "Battlestar Galactica".
Richard Hatch (Appollo in the original series of BSG), Kate Vernon (from the BSG Reboot), Tony Todd, Gary Graham and of course J.G. 'Martok' Hertzler. All of them are top of the line actors will manage to grab your attention and whatever geek-DNA you have like pitbull returning from a weight-watchers class.
Sets and Special Effects
Lighting and sets (from what we have seen) are top notch. Makeup, costumes are all pro-grade . The CGI is straight out of a primetime TV show like BSG or "The Expanse". Although its quite clear that this show runs in the original TOS timeline, the ships do resemble those in the Star Trek Reboot, known to fans as the "Kelvin" timeline. They are larger, more complex and love to blow up in a ball of spectacular fireworks.
Will it ever air
"Axanar" has the potential to be so good that CBS (who have the rights to the Star Trek TV shows) may be getting worried. So much so that at the end of 2015 "Axanar" hit with a lawsuit to stop the show from ever airing. The reason? It might steal some of "Star Trek Discovey's" thunder. CBS's new Star Trek Show (also a prequel to TNG) will be airing in 2017. I think I could write up a 14 page article on the ins and outs of the lawsuit but suffice to say the judge has declined CBS's original claim that they own all things Star Trek. Fingers crossed (in the Vulcan salute)
Epilogue
Aside from these three shows there are many many Star Trek Fan-shows on Youtube. While some are of dubious quality when it comes to sets, makeup or acting, you should not be quick to judge. Each Star Trek Production, from the Primetime to B-movie quality is done by fans of the genre paying tribute to the show they love. Together with the viewers they keep the genre alive. So be nice before you post a snarky comment on their Youtube channel and remember how much time and effort they put into this. Star Trek fandom is IDIC 🙂 Infinite diversity in infinite combinations, there is no good and bad .. there is only Trek Love.
Related Posts