Aug 11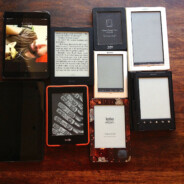 A little more than a decade after Amazon introduced the Kindle and turned the eReader market on its head, Knightwise reminisces about some of the earlier reading experiences and provides recommendations for a bunch of great reads.
Devices
Books
Links
Credits
Episode produced by Keith Murray
Image courtesy of Constance Wiebrands on Flickr
KW1302 - A Look at Knightwise's Kindle [ 41:32 ]
Related Posts
---
Jul 13
Driving in the car, I ponder what new smartphone I could get and the bizarre differences in prices and specs that you can find on the android phone market. I pose the important question: Flagship or Midrange ? What is the perfect phone for a geek.
Related Posts
Jul 07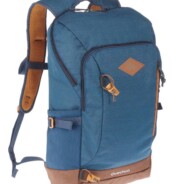 More then meets the eye! It's the tagline for the classic Transformer series and also quite fitting for today's blog about 'security through obscurity' when it comes to .. your laptop bag. You guys know i'm kind of a bag-man. I love my laptop bags, backpacks, messenger bags cases etc.
Most expensive laptop bags scream: "STEAL ME! Expensive stuff inside"
I have quite the collection (mostly Thule and Crumpler bags) and can spend quite a bit of time deciding which carry-bag is going to be appropriate for my daily mission on the road. Lately I have been traveling a lot via public transport and I started to notice something: Most expensive laptop bags scream: "STEAL ME! Expensive stuff inside". It might be your company issues "stock" HP or Dell laptop bag (Ugh, I hate those) OR your pretty expensive hipster PC backpack that gets you into trouble. Why ? Not because your gear isn't well protected against physical shocks, but because nefarious people KNOW by certain 'tells' that you might carry something valuable.
We all have certain "Tells"
These "tells" might be the brand and size of your bag but there are also other things that might tip people off. What kind of phone do you have there, what type of earbuds, how about the shoes you wear ? Or your clothes? All of those things pulled together might give a possible pickpocket a pretty good idea of how 'wealthy' you are and what the chances might be of getting a good 'catch' when they lift your gear without you knowing it.
Are their shoes shiny, clean and expensive? Is that an Apple Watch ?
Playing the "Tell" Game
Lately I've been playing the "tell" game on the train to Brussels: Trying to ascertain the "value" of a "target" using my powers of observation. (Just by looking) and it is a lot of fun to do when you get it right. Is commuter X in front of me nothing but a poor student with a crummy laptop or might there be a Dell XPS15 in that bag ? I take a look at their phone, the state the phone cover is in. I take a look at the headset he has on. Just a couple of no-name earbuds or are we talking a 500 dollar Bose here? Clothing gives a lot away. Are their shoes shiny, clean and expensive? Is that an Apple Watch ? (Then there should be an iPhone in there somewhere). When you really start paying attention there are a lot of ways we inform the outside world about our lifestyle and the tech we are carrying.
What are YOUR "Tells" ?
So I challenge you to take stock of your outward signs techno-wealth? Do you flaunt your Apple watch on the subway? Does your backpack show what brand of laptop might be inside? Are your noise cancelling headsets draped around your neck as you walk to class? What signs might you give pickpockets that you might be quite the catch?
Start by hiding the obvious
I've started thinking about this during my trainride into Brussels and thinking: How can I start hiding the obvious. One of the things I thought about was my backpack. So I started this little experiment in "hiding" my gear in something less "conspicuous": A 25 euro general purpose backpack from Decathlon (a local sporting and outdoor store). These things are ubiquitous. College students, soccer-dads, blue-colar workers.. They all seem to have them and use them for a variety of uses. Schoolbooks, Lunch, Sporting gear .. you never quite know what is inside. Ideal for hiding my tech stuff. No ?
Of course the bag needs some "work". I'm not gonna shove a naked Macbook Pro into a 25 Euro nylon sack. I'm not insane. The bag is going to need some adjustments to keep everything safe AND I also want some additional measures to fly "under the radar" of nasty people who want to steal my gear. I"ll tell you about those in my next post.
Link: https://www.decathlon.be/nl/p/rugzak-nh-500-20-liter/_/R-p-156340
Related Posts
---
Jul 04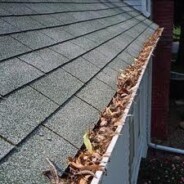 Before I left on holiday (a blissful week in the North of France where sunshine is plenty and data coverage is poor) I set out on my little quest to gather all the stuff I wanted to read, listen to and watch during my few days away from civilisation. (Civilisation being the triple screen uber-workstation I call "my office"). It was a nice exercise picking out books I want to read, downloading Youtube video's I want to watch and some podcasts I wanted to catch up on. Of course I will never have the time to consume all of that content (Unless we get snowed in for 3 weeks straight) but it was a fun exercise in "Curating" my own digital library.
"Curating the library of your mind"
"Curating the library of your mind" had been a topic for a show many moons ago where I talked about ways to "slipstream" the information overload a geek has to live with into something that adds to the quality of your life. Mainstream media (Both online and offline) are filled with 80% sludge and 20% valuable content. Before you know it you spend hours on Facebook, browse endlessly through 9gag or Instagram while you COULD be listening to a lecture from Harvard University or teaching yourself how to program. I try to think about these things whenever I use my computer. Am I using my time in a valuable manner or am I just watching cat video's ?
To help me in this I've started to build a sort of library of content on my Linux machine that I synchronise with my mobile devices where I have divided up this library in "To Watch, To Listen, To Read". It features download Ted talks, PDF's of articles online, Books, Courses I found somewhere etc. Because I always have them handy I always have an excuse NOT to surf Facebook for hours because, I have alternative (and higher quality) content.
As a geek it's important to clean out your "digital gutters" from time to time,
As a geek it's important to clean out your "digital gutters" from time to time, taking stock of what you are spending (or waisting) your time on and, if it is getting you anywhere. My personal career as a IT professional has been fundamentally altered for the better because I spent 3 hours a day listening to podcasts instead of listening to stupid breakfast-radioshows. There is a lot of information out there that you can get into. You are responsible for the quality of the content you consume.
A couple of days ago I was cleaning out the gutters of our new house (you know, the ones so clogged up your drainpipe has nothing to do when it's raining). I pinned on my Mike and started a recording for HPR about "Cleaning our your digital gutters". Hope you enjoy.
Link: http://hackerpublicradio.org/eps.php?id=2587
Related Posts
Mar 01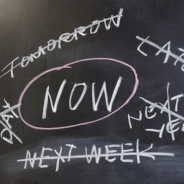 If you take a look at all the devices we have these days, over-connected and filled with apps and what-have-you's, the excuse of not 'getting around' to producing content just is pathetic. Right now I'm on my phone, using a lull between two meetings. When my battery indicator prompts me to plug in my charger, I disconnect only to pick up this text file again on my desktop since I've magically synced it using the cloud. You see, the problem with being creative is not the convenience or even the lack of time, it's the lack of focus.
Over the last couple of months I've been inundated with work. A ton of projects coming my way, demanding my attention and taking focus away from all the other things. Regardless of where I was or how much time I had to spare, there was always something that yanked at my attention, keeping me away from doing something useful with a blinking cursor on an empty screen.
I thought for a long time that connectivity is the enemy of creativity. The ability to get distracted by hundreds of pings and doo-dah's coming from a myriad of applications and sources is indeed horrible if you are trying to write something. When you are just about to start off on writing the next Hamlet your time and focus gets stolen by watching cute cat video's instead.
time break, I've been away for 4 minutes and 38 seconds watching a random cat video
But in the end it is me who is responsible for procrastinating and not creating my next podcast episode, my next blogpost, my next creative outlet. Instead, whenever I'm not buried in work, I procrastinate by doing other things. Tinkering with apps and computers to get things 'setup just right' is one of them. My delusional self has somehow been convinced that I need "the perfect setup" of hardware/software in order to get things done. Mucking around for hours with applications, operating systems, network and storage setups seems to have become a quest worthy of a couple of Hobbits a Dwarf and an Elf lately. And for what? To reach that one holy point where everything is "just right" to start doing something creative?
Well, guess what? It never will be. The starting point of your creativity is not on the horizon of some hardware or software project you are working on. Creativity is not going to "start to flow" when you buy "that new machine" or master this new app. It just… won't.
The point is creativity (and productivity) starts now. Even if you have a hand-me-down five year old netbook with a wonky screen and strange stains of you-don't-want-to-know-what on the touchpad you can start writing the next bestseller today. No extra hardware (or software) required. You only need to stop procrastinating, focus and start doing whatever you want to get done now.
For me that means that I need to stop chasing the ultimate hardware/software Walhalla, and cease to wait for that one perfect moment where 'I will have the time' to do whatever I want to do. Instead I'll just hold that one video from Shia Labeouf in my mind that says… "Just DO IT".
So what about you? What has been holding back your creativity? What has been stopping you from creating the next blogpost/podcast/screencast/digital-masterpiece? Is it the gear? Is it the time? Or is it… you? Tell us in the comments 🙂
Related Posts