Feb 06
"I run operating system X, I prefer distribution Y, I like desktop interface Y better" I've heard the discussions over and over again. Sometimes people stick to their guns and defend their choice, other times people hop around from OS to OS or from Linux distro to Linux distro just because they want thingie X that isn't available in Distro Y.
The question is : Why do we still need to choose ? If we can train our digital workflows to be operating system independent, why can"t we take it one step further and instead of 'choosing' our operating system .. why not design it ourselves ?
The question came up when I got back from a visit to Fossdem this week (Belgians largest open source conference with attendees and speakers from all over the world). Seeing all these pretty Linux distributions and the powerful stuff you can do with them made me all eager to take the plunge once again and go "Full Linux" for a while. I slide from OS to OS (My main workhorse is a Mac, my traveling companion is a Chromebook that has Ubuntu on the side, my desktop runs Linux Mint and I have a Surface Pro running Windows 10). Lately I have been having hours of fun playing around with the Chromebook. Its simple operating system charms me into using it quite often. Its clutter free, not a lot of distractions and I like its simple elegance. However it is limited. Some things just don't work on Chrome, but luckily for the Chromebook I can just 'sidestep' into the Ubuntu version I've installed via Crouton.
Hopping from OS to OS at the press of a button is a joy, however, since Ubuntu uses the same Root kernel Chrome OS does .. Some features are missing. (No iPTables means no way to use Sshuttle, my favorite vpn client) The other downsides from working on the Chromebook are its limited storage (16 gigs divided between Ubuntu and Chrome OS) and the low quality screen. I love working with the little machine when i'm on the road .. but it has its limits.
Meanwhile my super powerful Macbook Pro sits by the wayside, waiting patiently until I have a new task for it to do. (I do most of my audio and video production on my Mac and it IS the main machine for my business so tinkering with it is just not done). A bit of a shame really.
Side by side.
As I was once again working on both machines side-by-side this week, I wistfully thought : How cool would it be to have the power and screen size of the mac, the simplicity of the Chrome OS and the power of Linux rolled into one machine while still having the option to "slide" back and forth between the operating systems at a whim…
Sure, I could dual boot my Macbook pro with some flavor of Linux but that would violate one of my basic principles : My Mac is my work machine, my livelihood .. so excessive tinkering that might harm the OS or the data on the machine is NOT done. Furthermore, since the latest upgrade to OSX Yosemite, dual booting has become a lot more complicated. So the alternative was easy : Using a virtual machine. With plenty of Ram and an SSD drive I would have not trouble throwing some Gig's and a few cores at my Linux distro of choice and run one on top of the other.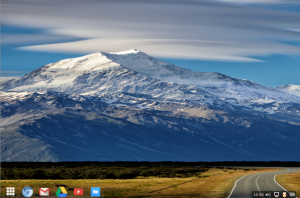 So what to choose ? Choosing your distro is always hard. And in my case I wanted something very specific. I wanted the distro to have a light graphical user interface (I don't like clutter + I wanted it to be sharp and snappy so I didn't get the feeling I was running a VM. On the other side I also wanted it to look like Chrome OS. So what to choose ?
Chromixium : A great distro that I found out there that does just that is Chromixium. Basically its a re-build of Chrome OS but using the open source version of the Chrome browser : Chromium. The Chrome-OS look and feel is done by heavily modifying an E17 interface and adding a plank dock. The operating system is light, elegant and well done. The great thing is : Where Chrome OS Stops, Chromixium go on. Instead of running on a shared Linux Kernel (like the Ubuntu installs in Chrome OS via Crouton) Chromixium is pure Ubuntu under the hood. That means : A terminal and access to the software center. Install whatever you please !
Looks like Chrome, Feels like Linux, Runs on a Mac.
So after I installed my favorite Linux applications (both Command line versions and actual apps) I have "morphed" my Chromixium into something that looks like Chrome OS but has the full power (and applications) of Ubuntu available at my fingertips. So now to get it to play nice with my Mac. In order for the Chromixium VM to be able to use the full resolution of my Retina display I made sure to assign it at least 32 meg of video memory in the Virtualbox control panel. I also assigned 2 cores and 4 gigs of ram. Next up it was time to install the Virtualbox Add ons into the guest operating system (Chromixium) to let it use the full resolution.
Retina Schmetina
The actual resolution of a 15 inc Retina Macbook Pro is 2650 by 1600 and I was puzzled why, no matter how I tried, I could not get my Chromixium VM up to that exact resolution when I put it in full screen mode. Turns out that this is actually impossible. The retina resolution is no longer tied to the actual resolution of your display. So you can "scale" the actual resolution of your desktop to 'appear' a certain resolution that is actually being 'mapped' on the actual resolution of your display. To make a long story short : I went into my Macs system preferences and set the host resolution of my system to a setting that "looked" like 1920 by 1200 and when I set my VM to fullscreen I saw that THAT was the actual 'physical' resolution the VM recognized.
So in the end I'm running an OS that is a mutated version of Chrome OS and that I have pimped out with a lot of "standard" Ubuntu applications ON TOP of my Yosemite install on my Macbook pro. It gives me the best of both worlds. The look and feel of Chrome OS , the power of the cloud (Both Chrome and Chromium can sync with my Google account and all settings, plugins and extensions are carried over between my Chromixium os, my Mac and my Chromebook) To power it all I have my Retina-display I7 Macbook pro and due to the fact this is a VM , I can easily make snapshots I can roll back to should something go wrong. I've already cloned the Virtual machine to my home server so I can access it remotely (via RDP) should I need to.
Tie in a couple of SSH connections and applications running on some of my other (remote) virtual machines and pretty soon I am having a hard time keeping track of what OS I'm actually using. And that is the whole point. The operating system needs to become abstract. A software layer that provides a you with the means to get things done. It is not there to be adored, it is not there to be fought over, its not there to make you choose.. its there to help you get stuff done .. regardless of what OS you choose…
Links : Chromixium
Related Posts
May 18
What does it take to start up a company ?  What does it take to make that company cross platform compatible ? What hardware do you choose , what software do you choose ? What services do you go for ? What are the challenges, the easy bits and where does it all make you want to pull your hair out  ? We answer those questions in this weeks podcast as we take a deep dive into the technology we selected and used to start up our own IT Consultancy company. Listen up ! You might learn something 🙂 
Shownotes.
Introduction.
The difference between corporate and geek.
Requirements
Services
Hardware
Current laptop : Lenovo Twist.
kw804 : The Cross Platform Startup.
Related Posts
---
Apr 13
When you think of it "having applications inside of a browser" might seem like a bizarre idea. However this IS the case when you take a look at Chrome and the Chrome OS. All chrome applications that are available in the store (and that turn your Chromebook from a porn-browsing paperweight into an actual "computer") are also perfectly usable inside the chrome browser.
The great thing about these chrome extensions (or chrome apps) is that they are highly cross platform. Whether you are running chrome on your Chromebook, your windows or Linux machine or even on your mac : Chrome apps will look the same everywhere. The also have vastly the same possibilities (and limitations) everywhere. Most of them might not be usable if you are offline, but most of them do simulate a full fledged application (where it not that you KNOW they are running inside a browser). As we hop from OS to OS we write sweet love poems to the following list of chrome-apps for giving us a consistent and pleasurable experience .
Feedly
Some chrome apps are just links to web services, and with the Feedly chrome-app there is not getting around it. Its basically a link to the web based interface of Feedly. The good thing is : Feedly looks good, its fast and it works. The Chrome app takes care of logging in for you and BOOM you are reading through your 2908383098 unread articles. Good luck with that.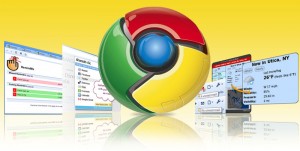 Pocket
"Oh – Ah" .. I want to read that later ! That's something we scream about 4 times a day when we tread upon an interesting article that is just to long to read at that very moment. I hit the "save to pocket" icon in my top tool bar and the article gets saved (with pictures and everything) to Pocket. Whenever I feel that i'm browsing around aimlessly ( Facebook – newspaper- Reddit – 9gag – newspaper …) I punch up the Pocket extension and browse through the articles I saved earlier. Pocket also has a great mobile app that lets you read the articles offline on your mobile device AND have the articles read out to you with a text-to-speech function that sounds like Stephen Hawkings hot sister.
Evernote
Here we can only say one thing : This is without a shadow of a doubt one of the very best Evernote clients for Linux. By the time that our popular note taking application to release a native Linux application, pigs will have colonised other planets. There have been some attempts by open source beard bearing goblins to make a client that interfaces with Evernotes API on Linux .. but the chrome app takes the cake. Sure it won't work offline, but it IS the cleanest way to connect to your web based version of Evernote on ANY OS.
Google Drive
Why would one need Google drive when one has Dropbox or even the locally installed Google Drive client ? The answer is simple. This extension does not drop the Google files into your desktop ecosystem .. this IS the Google desktop ecosystem. Not only do you get easy access top all the files you have stored on Google Drive , you can also instantly access them in the very same window, regardless of your OS. Whether you would like to write a love poem to Miley Cirus, do a spreadsheet on how you will managed your finances one you marry her .. or draft up a slideshow on why a care-bear should be featured as your upcoming company logo .. its all right there in ONE window.
Google Calendar
Without my calendar I am lost. Browsing over to my calendar in the cloud and logging in to enter an appointment ? I'm too lazy. The Google calendar extension gives you your calendar in a window at the click of a mouse. I love having the short cut to this Google app (Because that is what it is) on my desktop is just too darn handy.
Google Mail
In know I might be boring you to death with Chrome apps for "standard" Google services .. but they ARE the ones that do what they do just right. The cool thing is that these (native) Chrome apps do give you the luxury of a standard desktop applications like notifications and the ability to become the "default' application for handling any email shortcuts.
Gliffy
Visio. Microsofts 'Miauw Du Chat' when it comes to drawing up complicated flowcharts or organisational charts that feature your name waaaay down the bottom. There aren't a lot of replacements from this app in the cross platform world. Good thing that there is Gliffy, Gliffy is free and has all kinds of nice flowcharts and funky network diagrams for you to play with. Gliffy even lets you store them on line (all though the number of Flowcharts you can save is limited in the free version).
Mindmeister
We all have brilliant idea's. We just don't have the brilliant idea to stuff something (like a piece of paper or a pencil) in our pocket to write them down. That's not such a bad thing because pen and paper is a pretty shitty way to manage an entire brain fart. You want to be able to draw branches and sub-branches. You want to organise your thoughts into categories and subcategories . You want to do this anywhere and preferably .. for free. Enter Mindmeister. A great online mindmapping tool that works on any device that comes with a browser (except the Nintendo Wii). Aside from having native clients on IOS and Android that sync with the cloud, Mindmeister now also has its own chrome app. You can only store one or two acts of brilliancy online in the free version .. but nobody ever said that you should have just ONE brain dump per document.
any.do
The one thing you have to DO with TO-DO lists is keep track of your to-do's. If your to-do's are stored on different devices, one of the things you need to do is keep them in sync. Any.do does sport a native IOS and Android client that syncs your Todo list with the cloud. The great thing about its chrome app is that it creates a nice pop-up window that you can set to the side and keep track of your to-do list that way. Any-do is as polished as a native app and looks identical on every os. Love it !
Links.
There are of course more Chrome apps out there that might carry your favour. Tell us about them in our comments section.
Related Posts
Feb 23
So here's to the fanboys.
At the end of switch week, where we gave you a series of articles on how to "move out" of the Apple walled garden and onto a more open and cross platform plain, its time for a good old fashion rant against all brand fanboys. Knightwise.com is a website whose core belief is in a cross platform technology world. We are geared towards those who do not acknowledge the word 'OR' when it comes to the choice between one technological solution versus the other. As a result our audience consists of smart people who centre their technological lifestyle around their own needs and believe that multiple brands, operating systems, devices and technological solutions can make up their techno-space. Thus I have the privilege of interacting with a broad scope communities spread out over a wide range of operating systems, platforms and brands. Needless to say : Not all members of those community have the same broad-minded approach to a cross platform lifestyle. To each his own I say .. but next time you encounter one of those people, you might want to steal a couple of random thoughts that I have in my head when I encounter .. the fanboys.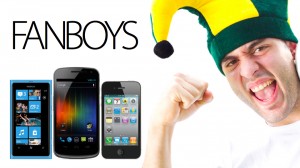 To those who have one option on their multiple choice shopping list. (The Mono-Choosers)
Dear Apple/Samsung/Hp/Lenovo/Linux/… enthusiast who ONLY buys one specific brand or vouches to buy/use NOTHING ELSE in the future.
First of all : I applaud you. For your loyalty, your consistency and your ability to see into the future. As I patiently hear you wax nostalgically about the first time you bought a product from brand X it reminds me of people who have just encountered a near death experience. Whatever happened at the checkout counter of that store when you purchased your first product of brand X, must have clearly overshadowed all other milestones in your life. Forget the miraculous birth of your first born on the hard shoulder of the snowed in free way, never mind the day you met the love of your life and lets not start about the day you got married. They all pale in comparison to that life changing moment where an everlasting bond was forged between you and your favourite brand. Ever since you have answered every possible technological question with a product from your favourite brand. Never mind if it would actually do what you wanted it to do or required 15 workarounds : You chose your brand for there is nothing better ! I admire your skill of doing a broad market analyses of all competing products and (seemingly at the speed of light) reach the conclusion that they all suck donkey balls in comparison to 'your precious'. But not only am I bedazzled by your loyalty (you buy EVERYTHING product X produces whether or not you use/need it) and your ability to declare product/brand X victorious over everything else in a flash .. there is more : You appear to be a visionary who can clearly see into a fast moving industries future as you prophesize that you " Will never need buy anything else " then product/brand X because it is and will always be superior. I kneel down before you in pure admiration and point you towards the high spires of wall street .. for your vision of the market is the one true vision and should inspire all stockbrokers to buy all the stocks of your product X. Since your unwavering devotion in purchasing it, your assessment of its superiority and your visions of its ever ruling victory .. shall lead them all to infinite wealth.
To those who who post crap about any other operating system/brand/product aside from their own. (The Rediculators)
To those who think that a wallpaper of a Penguin peeing on a Windows logo is cool. For those of you who love to compare unfounded arguments about the vulnerability of operating system X with equally unfounded arguments about total and complete stability/security of your system of choice. To those who still feel the urge to snicker like 10 year olds when saying "Winblows" and to the others equally juvenile. I wish I could call you Trolls. Trolls troll the internet (that's why we call them trolls) with one purpose : To piss people off for the sheer joy of it. With you it is different. Your attempts at brand/product/system propaganda remind us of our days in kindergarten where witty wordplay like 'Knightwise – Sheitwise' was still considered the absolute pinnacle in classroom politics. I resist the urge to ask you if you ever CONSIDERED using/investigating the 'competition'. I am afraid you will make funny posters of me being sodomised by your favourite brands avatar.
To those who turn it into a religion. (The Flock)
I resist the urge to vomit when I hear that you have spent a whole day of your holiday overseas to visit the "store" of your favourite brand in city XYZ. I'm puzzled what you would actually DO there since you have already purchased every possible item of brand X a long time ago. Clearly a sceptical visit to the store with the intention of possibly buying or comparing a product was not on your agenda. To me it seemed like it was more of a religious experience. As you dribble enthusiastically  about brand/platform X, I classify your as a "mono-chooser" (see rant above) and forgo the urge to argue. Your enthusiasm however does not end there. Mere (distorted) reality is just a stepping stone for your next enthusiastic rant about the near divinity of your products creator. History always agrees with the victors but your view on the past history of your favourite brand seems to be very very much tainted in its favour. While your face starts to flush red, your tirade seems to become that of a TV-preacher on a Sunday morning. The drops of your spittle lash out as you condemn all non-consumers of your beloved brand to digital purgatory. You scare me as you  swing your devoted product around in your right hand like some kind of holy scripture. Desperate not to see you have a cardiac arrest halfway through your sermon, I raise my finger and try to point out that "It's a store : not a church. Its a product, not a religion"'. Your eyes narrow and I can clearly smell that fire and brimstone is upon me. The last words I can comprehend are "Blasphemy" and "Non-believer" before I escape into the digital atheism called 'freedom of choice'.
To those who think technology is fashion. (The Cattle)
Remember the 90's ? When you walked around in those cool buffalo shoes with the platform soles ? Yes : You looked like a total idiot and nearly broke your neck while rushing downstairs to open the front door .. but you were cool .. right ? Its good to see you have not changed and still run along happily with the herd. Now you clutch your phone/laptop/tablet from brand X to your chest not as a result of an informed decision but rather because "all the cool kids have them". Aside from playing Flappy bird your expensive smartphone has no specific purpose aside from sending text messages. You still have your default out-of-the-box ringtones and the option to turn of keyboard sounds appears to elude you. In short : You are not in touch with the technology you own for you see it only as a fashion accessory. The 1500 dollar Facebook machine you call a laptop has not even spiked above 10% cpu usage but it DOES gets you in line with all the cool kids at Starbucks. Fashion is however fickle and pretty soon the cool crowd will move to another brand/product/platform and then the geeks will have their sweet revenge. I predict you will need to  offload your overpowered machine onto craigslist and get a ridiculously low offer. I also know that you will take it :  Because the followers of fashion don't know anything about the technology they are using.. even if their life depended on it. Fools and their money must be parted.
To those who don't have a clue. (The Clueless)
My heart bleeds as I see you browse the shelves of the local department store. Your eyes glazed over as you look upon rows and rows of boxes of all the different brands and products that make up the world of consumer technology today. You are out shopping for your first smartphone because you accidentally dropped your Nokia 3220 on the sidewalk yesterday. Construction workers are currently patching up the massive hole in said sidewalk (your Nokia is fine) and you still need to find a new smartphone. Brands, specifications, screensizes … it could have been written in Klingon for all you care. You do not have a clue.. but at least .. you have a choice.
To those with a brain.
What those who are clueless and what those who are 'in the know' have in common is this : You have the freedom of choice. Try to see yourself, your requirements, your personal taste and your budget as the very pinnacle of your technological existence. You are wise (or ignorant) enough to realise that you can choose anything you want to. You choose with your dollars and let brands and products fight and compete for the highest amount of value for the lowest price. You have no shame to switch back from an Android phone to a Windows Tablet. You even have been known to mix it up. To find technological solutions across different brands and platforms and integrate them in your life. You have come to the point that your terms are not dicated by brands or advertising .. you make your own choice to a a "cross platform geek" who loves to slide from brand to brand and from OS to OS. You have a choice .. and you are smart. (and that is exactly why you are reading this blog 🙂 )
Related Posts
Feb 11
It's Guestblogger week on Knightwise.com where we have our community members give you their best hacks tips and tweaks for cross platform geeks. Today we are very happy to announce guestblogger Kevin who does a magnificent writeup on the state of Apple AND how to "slide" down from your iCloud into the land of Android WITHOUT losing any functionality. If you want to have one foot in the walled garden of Apple, but still want to bite into the Android 'apple' … Read on ! 
Kevin from Connecticut has been providing computer consulting services to residential and small business users for 15+ years.   He blogs about tech at TheAcronym.com.
 As Apple Slips From Perfection,  Don't Fear Trying Android : Connecting your Android to the Icloud. by Kevin from Connecticut
 I'm sick of tech purists.  Too often people adhere to brands or categories like they are members of an irrational cult.  In a recent article Walt Mossberg referred to the Mac cult, the Windows cult, and the open source cult among others.  Why don't we just say — use the best tech you can, within your budget, that truly meets your needs or helps you reach the goal you are seeking.  I belong to a  MUG (Mac User Group) and have been a member for 10 years.  There is a lot less Mac extremism these days than when I first started.  However, in the pre-iPhone days many members loved to use a Palm Treo  because Palm's Desktop program synced so well with OS X.   Once the iPhone and iPad rolled out, Mac fanatics thought they had hit the trifecta with the perfect computer, phone, and tablet.
 Four years later, I think many Mac owners are freeing themselves from the bondage of feeling like they must use all Apple devices.  Having primarily been a Mac users for the past 10 years (and just recently changing to Windows), using an iPhone 5c as my phone and having owned an iPad I would say that the closest Apple comes to perfection is with their tablets.  When I bought my first Mac in 2004, a PowerBook 15,  Mactinosh was an enthusiast brand.  The Mac user base was a lot smaller.  Being part of a community  meant something.  Macs sported some of the best tech, a blossoming OS, and were serviceable.  Given recent executive hires from Yves Saint Laurent and Burberry, Apple is really shifting from being an enthusiast brand to becoming a boutique brand.  RAM is not serviceable on any of the 2013 model MacBooks.  The SSDs can be swapped out but do not use the industry standard, 2.5" form factor.  The iMac isn't serviceable at all and the MacPro is expensive and playing hard to get.  Truth be told, the soon-to-be-gone 13 inch non-Retina MacBook Pro along with the Mac Mini are the only two models that I can passionately recommend.  They represent the spirit of the Mac brand as I knew it 10 years ago.  I never bought into the "Apple Tax Theory".   You can easily drop $1400 on a great Windows laptop these days.  However, with Apple making its computers less serviceable, and driving out independent Mac sellers / repair shops, you may have to wait several days (even up to a week) to get your Mac repaired by them.   Therefore, you really need two Macs.  Enjoy your tax!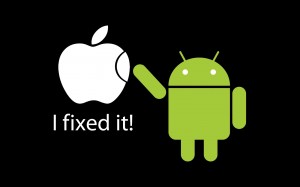 There is no shame in being a Mac user and toting an Android phone. The iPhone 5 and 5c are still only 4 inches.   Clearly the sweet spot among all other phones out there is 4.7 to 5 inches.   Think Moto X, HTC One, Nexus 5, Galaxy S4.   People want more room to type, more width, and more height when their phone is in landscape mode.  The iPhone needed a growth spurt last fall and there was no change.  On an episode of the Your Mac Life Show podcast prior to the release of the iPhone 4s, Mac pundit Jim Dalrymple infamously said — "Apple could keep the iPhone the same, drop it in shit and sell it as 'the new iPhone' and people would still flock to it by the millions."   First of all,  I think that's really insulting to think that iPhone customers are that naive and will always be blindly loyal to Apple.  Furthermore, Jim's statement was a self-fulfilling prophecy for Apple.   The iPhone 5s is essentially a retread, dipped in crap, and sold with a new name.   The faecal coating on this phone is iOS  up until 7.0.4, the current (non-China) version of as of the publication of this post.
 Enthusiast Mac owners are clamouring for something more with their phones.  They want to access the file system and a folder structure – something available with any decent Android phone.   Without a doubt, the Android OS is better for people who want as many communication options at their finger tips as possible.   In IOS you might be able to share from one app to 3 or 4 different apps at most.   With Android, you can take a photo or a news reader article and share this to all 10 of your messaging apps, all three of your e-mail clients, and many other apps.  Android does not try to restrict what you can share between apps.  Just make sure that these are safe apps!    However, the Mac user has an attachment to iCloud and its e-mail, contacts, and calendar offering.
 You needn't feel like you have to convert all three of these services over to Google, though you will probably want to create a Google account when you get your Android device for the purpose of downloading apps from the Play Store   You don't have to use the associated Gmail account as your primary e-mail address.
You can set this up in the Mail or E-Mail app on your Android device.  This is NOT the Gmail app.   If you don't like the stock E-Mail app on your device, please download K9 (free) in the Play Store.   https://play.google.com/store/apps/details?id=com.fsck.k9
Instructions for configuring your iCloud mail in any 3rd party client can be found here https://support.apple.com/kb/ht4864
 iCloud Contacts and Calendar
You will want to install the following apps from the Play Store
Smooth Sync for iCloud Calendar https://play.google.com/store/apps/details?id=org.dmfs.caldav.icloud
Smooth Sync for iCloud Contacts https://play.google.com/store/apps/details?id=org.dmfs.carddav.icloud
The developer Marten Gajda has created two virtually flawless apps and he is very responsive to users' concerns.
Should be running an Android 4.1 Jelly Bean device, you may need to install the (free) workaround apps that he created for you.
There have been instances of apps logged into non-Google accounts losing their saved logins upon a device reboot.
https://play.google.com/store/apps/details?id=org.dmfs.jb.workaround.icloudcalendar
https://play.google.com/store/apps/details?id=org.dmfs.jb.workaround.icloudcontacts
 I have used Marten's apps a Motorola Droid HD (2012),  Samsung Galaxy S3 Mini, and Nexus 7 — without issues.
 The Smooth Sync apps, offer incredible value at a combined cost of under $8 US, and allow Mac users to to experience the joys of Android without giving up their trusted iCloud services.
Links : You can find more of Kevin's great work over at The Acronym Online.
—
Related Posts