Mar 27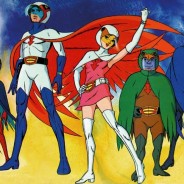 ER
ER is an American medical drama television series created by novelist and medical doctor Michael Crichton that aired on NBC from September 19, 1994, to April 2, 2009, with a total of 331 episodes spanning over 15 seasons
Track: ER theme Sindrilla remix: ER Main Theme (Sindirilla Remix)
Battle of the Planets
Battle of the Planets is an American adaptation of the Japanese anime series Science Ninja Team Gatchaman
Track (original): Battle Of The Planets TV theme STEREO
Buck Rogers
In 1979, Buck Rogers was revived and updated for a prime-time television series for NBC Television. The pilot film was released to cinemas on March 30, 1979.
Track (with Lyrics) https://www.youtube.com/watch?v=BINijYepahA
Captain Future
Captain Future is a science fiction hero – a space-traveling scientist and adventurer – originally published in a namesake pulp magazine from 1940 to 1951.
Track: Full Soundtrack by Christian Bruhn: CAPTAIN FUTURE – 1980 – FULL SOUNDTRACK
Doctor Who
Doctor Who is a British science fiction television programme produced by the BBC since 1963
Track: Doctor who meets pink floyd by Taniloo Doctor Who meets Pink Floyd
Airwolf
Airwolf was an American television series that ran from 1984 until 1987. The program centers on a high-tech military helicopter, code named Airwolf, and its crew as they undertake various exotic missions, many involving espionage, with a Cold War theme
Track: Remix: Synthwave remix by mr Mcnoggin Mr. McNoggin – Airwolf Theme (Synthwave Remix)
Knight Rider
Tv show produced by Glenn Larson featuring David Hasselhoff and a talking car.
Track: Knight Rider Theme Rock Cover – Objectivist Guitarist Knight Rider Theme Rock Cover
M.A.S.K.
M.A.S.K. (an acronym for Mobile Armored Strike Kommand) is an animated television series produced by DIC Audiovisuel and ICC TV Productions, Ltd.
Track: Mask Cover by Vocaliser: M.A.S.K. Opening Theme – Metal Cover (with Cyril)
Thundercats
ThunderCats is an American media franchise, featuring a fictional group of catlike humanoid aliens
Track: Cover Hamaca Musiclab Thundercats Opening – MultiScreen Video cover
Ulysses31
Ulysses 31 is a French-Japanese animated television series (1981) that updates the Greek mythology of Odysseus (known as "Ulysses" in Latin) to the 31st century.
Track cover by Video Micro : Ulysses 31 Theme Song (cover)
Transformers
The Transformers is a half-hour American[3] animated robot superhero television series which originally aired from September 17, 1984 to November 11, 1987
Check out KW505 for the history of Transformers: Full history of transformers KW505 – Jaspio: Kw502 Recording. "The history of Transformers" with @Jaspio.
Track: Cover by Neko Machine : Transformers G1 – Lion – COVER (Neko Machine)
Links
KW1401 - Favourite Retro TV Tunes [ 1:01:42 ]
Related Posts
---
Oct 25
Chances are pretty high that you are an office drone. Every day you lug your beloved laptop to the office where you happily clickety-clack your keys until quitting time. Chances are even higher that said office is a landscape office that you need to share with other office drones doing the exact same thing. This would not be a problem if there was not some sadistic trend to take away all the walls in said office and sprinkle the acoustic mayhem with people who insist on constantly shouting into their phones. You need something to drown out that audio-anarchy and it needs to be geeky.
Sure, there are a lot of audio-stations you can listen to and Spotify might be the first thing that comes to mind. But for a hardcore geek like you, it might be a little too distracting. So, aside from the fact that Spotify is just a bit too mainstream-jock-hipster for to your taste, you might like something with more 'atmosphere' to help you focus.
1: SomaFM – Mission Control
For this one you need to install Clementine. A great open-source cross platform audio player that comes with all the bells and whistles you might need. It plays your entire MP3 collection (should you still have one) but also ties into all the major audio streaming services. SomaFM (a streaming radio network) is one of them. Amongst some cool channels you will find the "Mission Control" channel. Yes, that Mission Control. Take some cool chill music and sprinkle in some great radio communications from NASA. Before you know it you'll chill out while listening to some guy in the background (with the heaviest Texas accent you can imagine) telling an astronaut to "try hitting it with a hammer".
2: Youarelistening.to
This one is a little bit more along the same line, but youarelistening.to picks some great chill songs from Soundcloud and lets YOU mix that up with police chatter from all over the planet. So hear perps get arrested in South Africa or hear the tale of the "drunk and disorderly male caucasian" that has just fallen through the roof of his parents' home. If you want to go beyond weird, try the 'numbers station' option and try to break the secret code.
3: Space sounds on YouTube
Youtube is a great place to find the strangest music. Just search for "space mix" and you will be presented with some awesome ambient mixes that will keep you entertained for hours. There are some instrumental masterpieces out there that will chill you out for 2 or 3 hours at a time.
4: 24 hours of Hmmmmmmmmmmmmmmmmmm
Since we are on the topic of ambient sounds, let's take it a step further and listen to 12 hours of the Starship Enterprise's warp engines, or the engine sound of a passing snowspeeder? CrysKnife offers up some great ambient background sounds you can listen to as you code away. Weird? Yes! A great way to push out the sounds of the sales guy who is trying to peddle his grandma to an Ethiopian cow herder? Definitely.
5: Roll your own with Ambient Mixer
We close off with a great site that will cater to those who have not found anything to their liking. Ambient Mixer lets you MIX your own ambient atmosphere by playing with the dials and sliders of different sound sources to build your very own unique environment. How about a slice of Hogwarts or Hacking in the rain? Just try out one of the many atmospheric loops until you find something to your liking.
So pause that mainstream mix on Spotify and break that "panflute classic" cd into 5 razor sharp pieces. Connect to your inner geek and zone out!
Related Posts
Jun 12
This week Knightwise travels to the Acer Green show and brings a couple of interviews with from the show floor as well as some "live" music.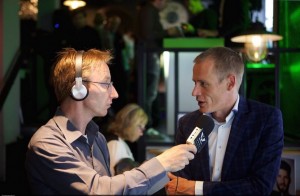 Links
Music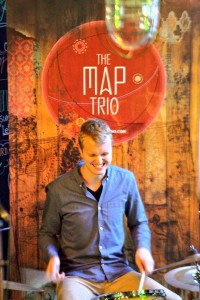 Credits
Related Posts
---
Aug 31
This is another guest blogger post on Knghtwise.com, this time from Keith Murray (@kdmurray) who brings us some thoughts on work styles.
---
We're all different. This probably doesn't come as a surprise to most of you, and for the rest… surprise!
When you spend a lot of time dealing with people who share a lot of our thoughts, beliefs hopes, dreams and who generally think like we do it can become easy to forget that as individuals we're all different. Therefore when it comes to finding ways to work and be productive we all need to figure out what works best for us.
I'm not going to lead you on some lifehackeresque productivity porn rant for the next 12 pages. I'm going to try to leave you with a couple of techniques you can try to see just what works best for you when it comes to delivering your peak performance. These are techniques I've used to get myself out of both productivity and creativity slumps, so hopefully they will be of some value to you.
"Time is what we want most, but what we use worst."
Time can be a powerful ally or a challenging nemesis. Most of us understand that having more time would generally allow us to produce more things. But what about better things? Adjusting the time of day that you do different tasks can help to put you in a different headspace.
For years I felt that I did my best creative work, including programming, late at night. Once everything was quiet and there were no interruptions I could focus on my task and get lost in a project. I was able to complete an untold number of school assignments this way as well as personal projects. As I've gotten older and other circumstances in my life have changed, this late-night time slot has become less and less effective. For a while I ignored the problem and told myself I just wasn't as creative or as productive a programmer as I used to be (or as prolific a blogger for that matter.)
I eventually realized that the problem wasn't the number of hours I had available, but how they were arranged. By moving some of that creative work to the early morning (immediately after having slept) I was fresh and awake, and the house was still quiet enough for me to be mostly undisturbed. Ultimately it wasn't the late hour that I needed, but a quiet time where I could focus on my tasks uninterrupted.
"We shall not cease from exploration, and the end of all our exploring will be to arrive where we started and know the place for the first time."
As important as the time of day you feel most productive or creative is the place you choose to expend that energy. If you find that you're low on energy trying to blog from your dark windowless office, try a new locale. If you have a laptop take it out to your kitchen or your patio where you can have more light or heaven forbid: fresh air.
If you can, try taking your work to a space outside your home or office. A park bench or a coffee shop may be the change of scenery you need to stop worrying about the 42 kilos of unshredded tax documents in the corner of your office or the pile of undone dishes in the sink. If you're not at home you can't do them anyway so you might as well get something productive done.
I have found that different locales work better for different types of tasks. If I'm processing photos, for example, I need to be sitting at my desk with my full-size monitor and no interruptions. It's something that takes a lot of concentration for me, so that environment works best. However when I'm writing I need to be pretty much anywhere but my office. A couple of local coffee shops have proven very effective writing spots, along with my kitchen table. For writing I also find that changing venues regularly (daily) helps as well.
"Music is intended and designed for sentient beings that have hopes and purposes and emotions."
— Jacques Barzun
Once you know when and where you need to be to do your best work there's one other thing that you can do to customize the ambiance to your needs: create a soundscape. This does not have to be complicated and it does not have to be fussy.
Some combination of silence, the ambient noise of your space and some added audio content like music or podcasts will undoubtedly help you to focus better. I include all of these things because you may find yourself in a busy coffee shop where the soft voices in all corners of the room coupled with the sounds of the espresso machine provides you all the ambient noise you need to get down to the task at hand. Perhaps your task requires a soundtrack of old favourites to counter the sound of your kids playing in the next room. Or you may be working on something that you feel needs complete silence. Each of us is unique and you may need to experiment a few times to figure out what works best for you.
When I'm working on tasks which don't require much brain power (filing, paperwork etc.) I generally put on a podcast to help keep my brain occupied during the drudgery. Conversely if I'm working on something that requires a great deal of focus, I will either opt for silence, or some soft music without a catchy vocal line so I'm less tempted to sing along.
"Without continual growth and progress, such words as improvement, achievement and success have no meaning."
— Benjamin Franklin
This is not an instruction manual on how to be productive. It is merely a guide toward some strategies which may help you out of a slump with your creative or other endeavours. Try these tips out and see which ones might work for you. If you have other tips or hacks you use to get stuff done let us know!
---
Keith Murray is a software architect and developer can be found on twitter as kdmurray. He also blogs about technology and science at kdmurray.net.

Related Posts
Apr 14
 We already told you about some of our favourite Chrome apps in the first post of this series, So this time its time to dive a little deeper into applications/extensions that will actually help you to do things for which you otherwise would need an application. We have broken them down into some easy categories for you to follow.
Entertainment.
I think the days we actually stored music on our devices and played back those files are as obsolete as shouting "Put the needle on the Record" at some teen playing a DJ gig with his laptop. Since we are talking about Chrome extensions here, I can only assume that you have a connection to the internet all the time.  With so many free audio streaming services available the only thing that is keeping you from playing the latest Shakira album over and over (and over) is your bandwidth cap.  Some of the Chrome extensions we love here are  Spotify and Soundcloud. Sure you get some commercials when you use the free service, but that's just like real actual radio. If you should be in the business of running your own PLEX server at home and would like to stream your (audio and video) content on your Chromebook ? Try the Plex app. (But do make sure that you open up the right ports on your router if you want to access your server from the outside).
Production.
But what about when listening to music is not enough ? There are a couple of great apps out there that will actually help you MAKE some music. From simple voice recording with "Voice Recorder" to rather complex audio mixing with Audiotool. Want to annoy your friends by badly mixing 2 tracks together using an online DJ mixer ? Try Until AM.
Connecting to other machines.
But what if your Chromebook isn't enough and you need to connect to other systems and devices ? When you need an SSH session to your Linux machine (or your mac) at home "Secure Shell" is without a shadow of a doubt one of our favourite applications. It reminds us of the popular Windows terminal client PUTTY only 4983 times better. It remembers sessions you have saved to your servers across multiple sessions of Chrome, so you always have your connections at your fingertips. If you need to go a step further and dive into the graphical side of things, you might want to try "Chrome RDP" to connect to your  machines running the Remote Desktop Protocol.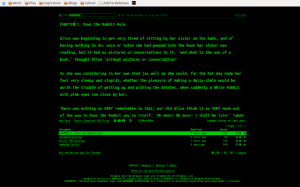 Productivity.
Ok, The only reason you bought a Chromebook (or use Chrome) is so you can spend hours on 9gag and Reddit. So its a good thing we even dug up some productivity apps. Outlook.com might be a little bit of blasphemy in this Gmail centered environment, but the Chrome app DOES get you to your mailbox environment even though its not controlled by the "Big Bad G". Another pretty simple Chrome app we found is called Workflow. Workflow lets you organise your tasks into lists and sub-lists. It's more like a text based mindmap but it does give you a pretty good overview of what you are working on and what subtasks are involved. Speaking of "simple" and "text based" we found "Writer" to be a very nice distraction free text editor for writing up text without being distracted. We love the "black and green" terminal like interface, especially if you run the Chrome app fullscreen. Writer lets you download your writings to different formats or saves them to the cloud so you can continue editing them in another chrome browser.
And finally
With all the commotion about the Heartbleed exploit .. Install the Lastpass Chrome app and sort out your passwords once and for all.
Links.
Related Posts