Nov 24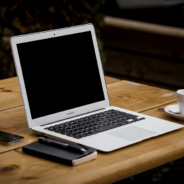 Less. It's often been said that less is more. For those of us who lean towards a more technology-inspired lifestyle it can often be challenging not to try out the next new thing. One more app, one more device, one more Linux distro. But maybe, just maybe, sometimes we're better off seeing what we can accomplish with what we have, and maybe churning out a bit more stuff with a bit less gear.
Credits
Episode produced by Keith Murray
Home screen picture courtesy of MaxPixel
Standard Podcast [ 29:47 ]
Related Posts
---
Nov 13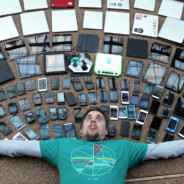 How About "Just" the iPad?
Whenever I have been pack my bag for my morning commute I get annoyed with the sheer redundancy of the stuff I take with me. Here I am packing not one, but three or four "computer capable" devices into a bag to haul off to some office somewhere.
Not only am I carrying around more devices then I could possibly operate at one time, the software on these devices is redundant as well. For some reason I cannot fathom I have 3 different versions of Microsoft Word on my person. One on my PC, One on my smartphone and one on my tablet. It is possible to dream up a situation in which I might be required to use said trifecta of Microsoft's favorite text-blender simultaneously… but that would involve an alien invasion and myself in the unlikely role of the geek that saves the world with a bulleted list.
Blame the Lizard Brain
So why do we (still) cling to this redundancy? The answer is simple: because it feels safe. After 7 years in the tablet era we still have not come to "trust" these devices in a way we trust our beloved PC's (which by now are seriously starting to mimmic our tablets in both appearance and behavior). God knows its not because the tablet apps are by some means sub-standard or don't offer what we need. The one major hurdle the tablet haters could never get over was the lack of an 'actual' filesystem on iOS or Android. Sandboxed applications drove them insane. Yet what do we see today? PC based operating systems are – out of sheer self-preservation – starting to move in a very similar direction. Windows 10 supports installation of unified apps from its app store (in essence a sandbox) and Linux is embracing a more contained approach to applications with their container-oriented Snap packages. With the average smartphone having enough RAM and CPU power to put a PC from 2013 to shame and even the most low-end tablet having a screen resolution that matches the TV in the living room, technical shortcomings are no excuse either. Then what is it that turns us into digital packrats?
The real answer is in the fact that we only think we are carrying around redundant devices because we make them redundant.
We install Word on our phone, our tablet and our laptop because we can. We try to read a spreadsheet on our phone because we can. We even try to edit family photos on a 7 inch laptop using nothing but our stubby fingers. All because we can. Certainly not because we have to.
Somehow with the overabundant availability of identical software on different devices we have started to think that we have to click on "install" everywhere. No wonder it feels redundant.
Specialization is the Key
If we truly where to look at the real strength of each device, we would figure out what do do where pretty quickly. Short messages and communication? Phone. Watching video's on the go or browsing through news articles while sitting on the train? Tablet. Full blown posture friendly photo editing? PC/Laptop.
You see? No more redundancy. Instead you have a sense that your devices are complementary, depending on the task you do and the situation you are in.
Don't do a 3000 piece jigsaw puzzle with chopsticks. Don't use a lawnmower to trim your nails. Stay away from the firehose when you want to water that delicate orchid in the living room. Each device has its use, its purpose and its strength (just like you btw). So remember that next time you feel tempted to install Powerpoint on your smartphone: (to quote commander Scott in Star Trek V) "Use the right tool for the right job!" So ask yourself: "is this really the right device for the job? And if it's not, do it somewhere else.
Related Posts
Jun 26
This week's show is an in-depth look at the Surface Pro 3 from Microsoft. We tackle the hardware, the software and the applications that make this device a contender for a daily driver. We also have another great track from Daniel Messer. Let's get into it!
Links
Music
Credits
KW1004 Microsoft Surface Pro 3
Related Posts
---
Nov 13
I hate paper books. I don't know why. Some people love them, tell them they smell good, feel nice, love to put them on a shelf, stroke them, sniff  and do other deeds that I classify under "papyrus-porn."  I have never been one of them. One of the reasons is that for the longest time I have been reading books that are hard to find (or just 'not around') in this part of the world. With Amazon these days its whole different thing. You can have your copy of Fifty Shades flown in by Drone overnight and your husband doesn't even have to untie you to accept the delivery. But back in the late 90's it was different. I loved sci-fi books.. I loved ENGLISH sci-fi books. I traveled all over the country to one or two obscure bookshops to pick up overpriced paperbacks of Star Trek Novels and all kinds of geeky stuff I liked to read. Behold my amazement when the internet came along and i could actually DOWNLOAD (perhaps not completely 'legal') copies of all kinds of wonderful stuff I loved to read. So when other people where tapping appointments with non-existing pens into their Palm pilots .. i was using the little buggers to read books on. Like some proto-geek I would walk around with this little PDA in front of my face .. reading.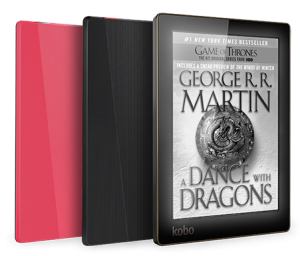 When Ereaders came along I was the first to hop on board. When other geeks were still trying to make fire .. i had my first Sony PRS505 and I loved it. I loaded up 700 Star Trek novels on it and kissed reality goodbye.  However the whole tablet rave broke the loving relationship between my Sony and me .. and I started reading books on my Tablet and .. my smartphone. "Why have a separate device to read books on, if you have tablet that can do books .. and the internet , and twitter, and Facebook, and porn .. " (Kidding : i never said 'Porn'!)  And that is where the problem is. (not with Porn of course) but with all the other stuff. The tablet might be ok for reading , but the urge to get distracted is enormous.
You can't "hide in a book" when you are reading on your tablet. Its that simple. the amount of Dings, popups and temptations to quickly check Facebook are too damn high ! So this week I decided to get a Kobo for my birthday.
I went for the Kobo Aura because of 3 things. 1: Its small. 2: It has a backlight (so I can read in bed) and 3: it syncs with POCKET. The design is well done, the Kobo feels nice to hold and has a long battery life even though it has a wifi connection. This "should" enable you to buy books online and all that crap.. but what its awesome for is Syncing down all those articles you tagged for "i'll read this stuff someday' in Pocket.
The digital magazine.
So aside from reading the book I had put on the Kodo using Calibre (at night , with the nice backlight) I also have a little "digital magazine" in my hands. The Calibre articles sync down over the wifi connection and give me small byte-size reads when I don't feel like diving into the next chapter of my book. The fact that there is hardly any other form of connectivity (there is a browser on the Kobo .. but come-on,) helps you stay focused and relaxed during your reading.
I am very happy with the Kobo. The form factor (and the fact it does not have a raised bezel around the reading area) make it enjoyable to use. Its big enough for reading, but small enough to carry around. The limited Wifi is an added bonus but its the Pocket integration that helps this baby shine. A perfect balance between connectivity with the grid .. while still offering the disconnected "seclusio
Related Posts
Nov 03
Its "Zen" week on Knightwise.com where we are going to give you some tips on turning you hyper connected lifestyle a little more towards the "pool of tranquility" that is a state of Zen.
Lets start out with a cool little app called F.LUX.
The screens on our devices (laptops , tablets, phones) are designed to mimic the blue hue of daylight as much as possible so we can enjoy a clear an crisp image and be "productive". However, our brains and our sleep cycle are triggered by the presence or absence of daylight. As the sun sets it gets darker in the evening, our brain tells our body to get ready for bed and once we lie down we hopefully doze off. But RIGHT before you go to bed you quickly check your Facebook feed on the  super-daylight-bright display of your laptop. Your eyes notice the "Daylight color" and your brain thinks .. " F*ck ! It's noon ! " and completely resets your bio clock. Result : You have a hard time getting to sleep ! And this is BAD for you !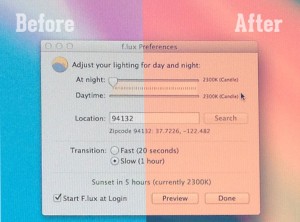 So enter F.lux.  F.lux will adjust the color temperature of your screen according to the time of day.  In the morning your screen will have a much "warmer" color to match the rising sun. As the day progresses F.lux will adjust the brightness and color tone to "daytime" only to "wind it down" back to a warm tone in the evening. This puts less strain on your eyes and makes your laptop much more sleep-cycle friendly.
You can disable flux from the menu-bar icon for an hour or until the next day to prevent it messing up your colors when you are doing video editing or photoshop.
F.lux is free and is available for : 
Related Posts