Jul 28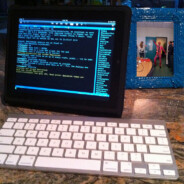 There are those times in life when you want to do things because you can… and sometimes you can leverage that in getting done all that you need to do.
Links
Code Snippets
Download your 'watch later' playlist

youtube-dl -u <yourGmailAddress> -p <yourPassword> -f mp4 --playlist-start 1 https://www.youtube.com/playlist?list=WL

Download 'audio only'

youtube-dl -u <yourGmailAddress> -p <yourPassword> -f m4a --playlist-start 1 https://www.youtube.com/playlist?list=<your playlist id>
Credits
Episode produced by Keith Murray
Image courtesy of Blakespot on Flickr
KW1301 - Getting iOS and Linux to Play Nicely Together [ 45:48 ]
Related Posts
---
Jul 21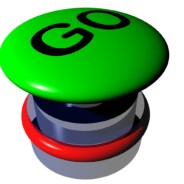 We're back and getting ready for another season of geeky goodness on the Knightwise.com podcast. Come check out this latest edition, and find out where to connect with the community as we've done a little house cleaning.
Links
Credits
Episode produced by Keith Murray
Image courtesy of TheDigitalArtist on Pixabay
KW1300 - Gearing Up [ 17:15 ]
Related Posts
---
Dec 23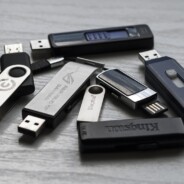 This week Knightwise dives back into a topic to help you make better use of hostile foreign computers. With the proliferation of high-speed high-capacity USB thumb drives it's easier than ever before to carry your computing workload with you and run your life from a stick.
Links
Credits
Episode produced by Keith Murray
Home screen picture courtesy of MaxPixel
Standard Podcast [ 26:28 ]
Related Posts
---
Oct 14
We kick off season 7 of the Knightwise.com podcast with an extra long episode of the Knightwise.com podcast. Since we are proud to announce we joined the ranks of the Podnutz podcast network and are now reaching out to many more podcast listeners across the world .. it was time for a treat. This week you get a slightly obese episode of the Knightwise.com podcast (Over 90 Minutes) as we showcase an episode of "Podnutz Daily" where Cody Cooper interviewed me about cross platform tech support. So perk up your ears and get ready for the next season of Knightwise.com.
Shownotes.
kw701 : Cross platform tech support.
Related Posts
---
Apr 27
If I have learned one thing over the last couple of weeks is that although all good things in life are free, free doesn't always last forever. With the sudden demise of Google reader  (and the associated apocalypse for all of my fancy social-media-autoposting scripts) I've decided that my trust in 'free cloud services' is something that no longer comes by default. Lets face it : In any free online product that offers you a service without any visible revenue model, YOU are the product .. not the client. Its like that with Facebook, Google+, Gmail and so forth. You are in some form or another the "product" they brior whatever else they might think of : You make THEM money and THEY have no obligation whatsoever to keep the service (and your dng into the service in order to make money for their "Clients". (Usually advertisers) If this is in the form of adds, your personal information ata/information/etc) available to you. Add to that that some of these services thread loosely around issues like "Privacy" and you need to start wondering : Would I not be better of doing this on my own.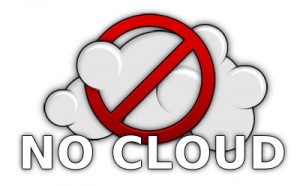 One of these services that personally springs to mind is : Dropbox. Its free online storage offering us a cross platform solution for herding our files across multiple systems. But meanwhile that data also resides on "some server" "somewhere". Equally tied into my workflows like "Google Reader" the loss of Dropbox would be a serious problem. Any alternatives ?  
Owncloud is a beautiful solution that gives you just that. Run your own owncloud server and have clients on most operating systems. Access your files, contacts and (private) calendars from anywhere. Free and open source it has the downside of being a little tech-intensive when you want to set it up. (You need an Apache server and there is some tinkering involved when it comes to securing your traffic).
BUT : Now there is Bittorrent Sync  and the setup is quite simple. You sync folders on your different machines using the power of Bittorrent. Yes the same protocol that rushes Linux ISO's and illegal copies of pron dvd's our way now helps us to get our files across.
HOW : Install the client on your different machines (all flavors of Linux, Windows and OSX are supported) and tell it what folder to sync. You will be offered a "secret password" that you will need to use when you 'add' a machine to your sync cloud and voila : there are your files.
No Cloud required : The good  ? : No cloud required : you sync files between YOUR machines without the need for cloud storage with a third party. I would recommend choosing a "master system" that is always online to make sure a recent copy of "everything" resides at least somewhere.  The bad  ? : This stuff is pretty new, so I would not recommend using it for personal or financial data until it "matures" a bit.
Free : What are you waiting for : Head on over to http://labs.bittorrent.com/experiments/sync.html  and give it a spin and TELL US what you thought of it in the comments section.
Related Posts