Apr 30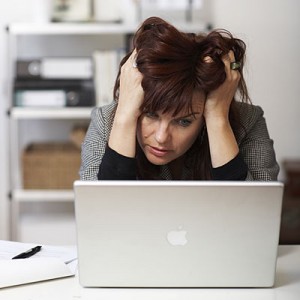 After our home renovations I found myself forced to move my office to the attic of our house. It was time to tear down the carefully constructed nexus my digital lifestyle up one level. But it was also time to think things over on how I wanted stuff to be set up. Where my old desk was arranged in a C-shape, surrounding me with multiple monitors and computers, all available with a smooth swivel of my chair .. my new office was a "one line setup", stretching out the entire length of the workspace in a single row. This meant it would be impossible to use the setup with just "one chair", in essence creating more then one workspace. What now ?
"Comfort zone".
I decided to do things differently this time. My multi-monitor-multi-media workstation with its 2 massive 24 inch displays, its mixers, its speakers and all the other gadgets would be sprawled onto one "desk" and .. I would leave the other desk completely empty. Instead of packing it with screens and keyboards, a little lamp, a wireless mouse and a collection of power and network cables was al that was visible on the workspace. This "second desk" is the one I want to use when the countless windows and digital clutter are getting out of hand. I just pop down here with whatever laptop I'm using (My Mac, My Linux machine, My work laptop) to get things done. I just sit down, hook up and focus on what I'm doing. Distractions are few because .. its just a cosy little corner .. opposed to a Nasa style multi-display supercluster.
"Zen Zone"
But just a "different spot" is not enough. One might still be bombarded by digital distractions like eMail, Social media and so forth. So I created a different user profile on my laptop (s) that I call the "Zen Zone" A profile that does not have IM or eMail clients configured. Just the bare minimum will suffice. Access to a browser, word processing apps, whatever I need to get stuff done .. but ONLY that. If I really wanted to I could remove the admin rights to this profile, change the proxy settings and make sure that my "Zen Zone" would be unable to access the internet unless I reboot. It might be tricky to do so when you work in the cloud a lot, but when you need to "get down and dirty" with something you need to get done .. this might help you with your self discipline. You need to "log out" and "log back in" to a different user if you want to go online. This will surely help in controlling your impulses to "quickly browse the web"."
"Zen-ware"
Especially when it comes down to writing or being creative, having as few distractions as possible does help a lot. There are a number of applications that help you do this. Taking away all the bings bongs and chimes from the busy desktop interface and just giving you a plain interface.  Ommwriter ( Windows, Mac, Ios) or Focuswriter (Linux and Windows) are great ways to find a tranquil slate of screen to do your thing. Finding an online pomodoro timer might also help you keep your Cyber-ADD in check by giving you a focus-countdown timer with rewards when you completed a task.
In the end it comes down to a little self discipline and letting technology work for you instead of getting in your way .. to get stuff done. So : What are YOUR tips and tricks to stay focused and not goof off all the time ? Tell us in the comments section.
Related Posts
Apr 29
"Annual neighborhood garage sale" the sign read on the side of the road. As we whizzed by at 50 miles per hour it was a little hard to read out the final lines of where exactly this event would take place, but I was quick enough to take down the date : Today.  My trusty Nexus smartphone provided me with the correct information and walking directions how to reach this event and I was pleased to know that, not only was it within walking distance, it would also be an ideal way to spend a couple of hours on a lazy Sunday afternoon. So my slumbering crave to become the next Indiana Jones collector of forgotten cult memorabilia (Read : Old Transformers, GI-Joes or the holy grail : Vintage Star Wars toys) once again proved hard to resist. A couple of hours later, armed with some music, geeky headphones and a camera, I was ready to go shopping.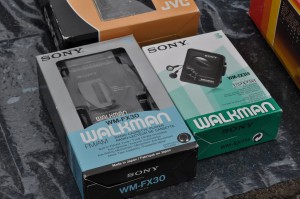 Being able to hold an event like this on a sunny Sunday afternoon is a blessing for any neighborhood committee and it was nice to see that they got a nice turnout. The wonderful thing about garage sales is that you not only can rummage around old junk, you can also see the people who have owned it. As I spot two sweet young ladies sitting side by side on a comfy lawn chair, my camera snaps up a shot of two discarded Walkmans in their original packaging. In my mind I go back a couple of years and see the adolescent version of these charming lads sporting braces and pressing 'rewind' and 'play' over and over again, just to hear their favorite Take That song over and over again.
As my efforts to find a Chewbacca action figure in mint conditioning turn out to be a quest for another day, I mentally rummage around my own collection of stuff that sits discarded in my drawers. Old gadgets and forgotten pieces of tech that might just be something I could sell off. As I head home I make the promise to "clean out my closets" and see what I could sprawl out on a blanket along the side of the road.
A couple of hours later, a small line of 'technological legacy' sits on my desk. Old usb sticks, discarded 250 gigabyte ATA harddrives, a bunch of cables, an old Beige box, a ton of SD ram and more .. Most of these items have been sitting here for quite some time, the pace of progress to fast for them to keep up as they slide into disuse.  On the side of this little pile sit two more items that somehow stand out. An old Nokia 6310 phone and my very first 30 gigabyte iPod video.  
I roll them around in my hands and together with a sense of familiarity, memories come flooding back. Back to the times when I got this Nokia I had discarded, yet always kept close as a "backup phone" .. To times when I worked as a field engineer in a large industrial plant, and how I used to have this iPod on me for over 10 hours a day playing podcasts. I close my eyes and let my fingers slide over the tactile ring, still being able to operate both devices completely by touch. A privilege lost with modern day smartphones and iPhones.
Before I chuck them on the pile a strange thought crosses my mind :  "Why ? "  Why would I throw out these two gadgets, who, despite their age, have not lost a single shred of their functionality.  Would I still be able to use these devices today.  As for the Nokia 6310 it would be possible. I would be in the possession of a phone that would only be able to have a data communication through the primitive functionality of a infrared dial up modem at a speed that is considered slow even in third world countries. I would have to use the numeric keyboard and T9 text predictions to compose sms messages. I would be unable to access twitter, Facebook, email and the other countless social networks that comprise the main share of my interaction with the outside world. It would be a device where people could reach me when they REALLY URGENTLY needed me : By actually "calling" me. It would be a device that would give me digital solitude while still keeping open that one essential line of communication used in the most dire circumstances : A phone call.   I wonder if I would look "out of date" answering the standard Nokia (monotone) ringtone with a simple "hello"  and actually starting a conversation. Would, planting my phone on the table alongside sweet black squares of magic be considered "outdated' or "tech-hipster-retro" .. it gives me food for thought and perhaps even the grounds for a little social experiment.
The second device, a white 30 gigabyte iPod video pours fuel on the fire and actually lets me come up with a nice re-implementation of the device. My beloved has just acquired her new set of wheels, A fiat 500, the NCC 1701a of the legendary Fiat 500 line. The car is a tribute to a beautiful design of another time : its 'Retro Chique"  And somehow the old iPod would fit perfectly. Not only can it be directly accessed through the car's entertainment system and far outclass my wife's 8 gig iPhone 4 in storage, It also is safer than the average 'touchscreen only" device should the need arise to manually operate it.
Instead of trying to angle out glare while trying to push minute icons on the touchscreen while driving, this iPod 'video' gives her the ability to be handled by touch only. Play, pause, forward and back.. her eyes can be on the road as the old but trusty jog dial helps her find the right tune.
I punch up an eBay auction and spend 5 dollars on a battery replacement kit for the iPod ( Its battery is utterly and completely dead ) and look forward to installing the 'renovated' iPod in her classy car. Here the question of "outdated' vs "retro" is a non issue. It would fit perfectly and perform all the tasks that would be required in its second lease on life.
And thus I wonder. with the great waves of innovation crashing on the shores of struggling times, how many of our "old gadgets" are actually still functional. How many of them have we discarded because "something new" was on the horizon. How many of them could be considered "retro chique". With the average norm reaching for "the latest and hottest thing" on the shelves (without having an inkling WHY), would we geeks be considered "hip" if we sported retro gear ?
My mind goes back to the two young ladies at the garage sale. How would they look today If the two walkmans would be strapped to their sides, their headphones (with orange earmuffs) contrasting with their dark hair. The tinny sound of a Rick Ashley bleeding out of the speakers as the volume is set to maximum. Would they be out of style .. or Retro Chique ?
Related Posts
Apr 28
We kick off season 6 of the Knightwise.com podcast with a classic episode of "Storytime" where we take you down a good old fashioned rant about the "Average Hick" of the cyberspace community : "The Norms" If they are not buying the latest gear for no reason, they might be out trolling your Facebook feed. These 2 short stories will probably sound very familiar for any advanced geek. Add some cool music to the mix and welcome to season six of the Knightwise.com podcast.
Shownotes.
Intro
Music : Nordlight  
Pictures of the bookstore in Maastricht 
Story : Not the latest thing.
Music : Carbon based Lifeforms
Story : Welcome to wherever you are.
Outtro.
kw601 : Storytime 'Norms' [ 9:37 ]
Related Posts
---
Apr 27
If I have learned one thing over the last couple of weeks is that although all good things in life are free, free doesn't always last forever. With the sudden demise of Google reader  (and the associated apocalypse for all of my fancy social-media-autoposting scripts) I've decided that my trust in 'free cloud services' is something that no longer comes by default. Lets face it : In any free online product that offers you a service without any visible revenue model, YOU are the product .. not the client. Its like that with Facebook, Google+, Gmail and so forth. You are in some form or another the "product" they brior whatever else they might think of : You make THEM money and THEY have no obligation whatsoever to keep the service (and your dng into the service in order to make money for their "Clients". (Usually advertisers) If this is in the form of adds, your personal information ata/information/etc) available to you. Add to that that some of these services thread loosely around issues like "Privacy" and you need to start wondering : Would I not be better of doing this on my own.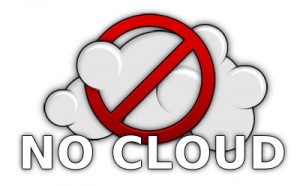 One of these services that personally springs to mind is : Dropbox. Its free online storage offering us a cross platform solution for herding our files across multiple systems. But meanwhile that data also resides on "some server" "somewhere". Equally tied into my workflows like "Google Reader" the loss of Dropbox would be a serious problem. Any alternatives ?  
Owncloud is a beautiful solution that gives you just that. Run your own owncloud server and have clients on most operating systems. Access your files, contacts and (private) calendars from anywhere. Free and open source it has the downside of being a little tech-intensive when you want to set it up. (You need an Apache server and there is some tinkering involved when it comes to securing your traffic).
BUT : Now there is Bittorrent Sync  and the setup is quite simple. You sync folders on your different machines using the power of Bittorrent. Yes the same protocol that rushes Linux ISO's and illegal copies of pron dvd's our way now helps us to get our files across.
HOW : Install the client on your different machines (all flavors of Linux, Windows and OSX are supported) and tell it what folder to sync. You will be offered a "secret password" that you will need to use when you 'add' a machine to your sync cloud and voila : there are your files.
No Cloud required : The good  ? : No cloud required : you sync files between YOUR machines without the need for cloud storage with a third party. I would recommend choosing a "master system" that is always online to make sure a recent copy of "everything" resides at least somewhere.  The bad  ? : This stuff is pretty new, so I would not recommend using it for personal or financial data until it "matures" a bit.
Free : What are you waiting for : Head on over to http://labs.bittorrent.com/experiments/sync.html  and give it a spin and TELL US what you thought of it in the comments section.
Related Posts
Apr 26
Thank god its Friday : And on friday its time to set your phasers to DROOL as I bring you a little gem I found on Youtube. Before we dive into it, let me explain why I'm so excited about this. When I was a kid we didn't have cable in our house. That meant that aside from the 2 "Belgian" Tv stations, the only thing we could watch would be some French stations, Dutch stations and German television. And the Germans were way ahead of the game when it came to having entertaining stuff for ten year old geeks like me. I remember watching open university style episodes about robots, classic german detective series (or "Crimi's" as the germans called them) and tons of (overdubbed) cartoons. On of them was "Captain Future" A cartoon series derived from the mind of Mort Weissinger about a space-pirate captain that would gallop across the galaxy in his spaceship being a hero and stuff. I don't remember much about the storylines but what I CAN remember is that I found he had the coolest ship and .. to this day still think that this TV show had one of the most beautiful themesongs ever composed. With a faint resemblance to the "Star Trek" opening credits this tune has a female singer, a baby grand piano and .. ahw .. just listen…
The great thing about the "reboot" industry today is that original ideas are hard to come by, so we need to "dive back" into the past to remake some old stuff. Time Warner has released a trailer on Youtube of what could be the next "Captain Future" feature film, but when or IF this thing is ever going to hit the cinema's is unknown. Nevertheless, it makes for a great trailer.
So .. do YOU still remember "Captain Future" from our childhood ? Tell us about it in the "Comments" section.
Related Posts