Dec 31
We close up 2013 AND season 7 of the Knightwise.com podcast with out Android Essentials list for 2013. Whether you have an Android Smartphone, Tablet or Mediasystem, this is the list you can't afford to miss. Check out our selection of cross-platform friendly Android apps and enjoy some cool photography tips from Konrad Dwojak in the feedback section. Packed to the rafters its KW708.
Shownotes.
Application list

Google Calendar
Any.do
Evernote
Pomodoro
Chrome
Pocket
Feedly
Tweetcaster
Google+
Facebook
Instagram
If this then that (Service)
Facebook Messenger
Androirc
Voxer
Google Hangouts
Skype (not mentioned in the podcast)
Runkeeper
Weather Apps
IMDB app
Wikipedia App
Shazaam
Tripadvisor
Svoice
Google Now ( List of Google Now commands )
Connectbot
ES File explorer
Dropbox
Teamviewer
Google Drive
Aldiko
Pocket
Archos video player (and Codec Pack)
Vlc
Tunesync
Stitcher
Swiftkey
Xbmc
Plex
Sonos

Photo tips from Konrad.
kw708 : Android Essentials.
Related Posts
---
Dec 20
Five days is of course never enough to cover all the good podcasts you want to listen too. There are just too few hours in a day to cramp all that good content into your puny little mind. But we did think that you just HAD to get the rest of our list. Beware for cerebral overload should you subscribe to them all … but here we go : Straight from our podcatcher to yours .. The list.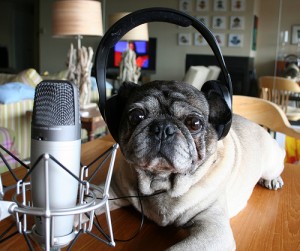 Windows
Linux
Mac (and IOS)
Android
Security
Music
General knowledge
But of course there is more. We just scraped the surface of the awesome thing that is called podcasting. There are plenty of other podcasts out there that will give you hours of entertainment and education .. right from your mobile device (or computer .. or media player .. or usb powered adult toy .. no wait .. Strike that) The list above might help you to get started and find out that there is PLENTY of stuff out there to learn and listen to. Enjoy ! 
Do YOU have any good podcast suggestion that just HAS to be on this list ? Tell us in the comments section. (Be sure to provide a link where we can subscribe to your awesome find)
Related Posts
Dec 19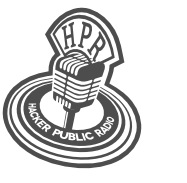 There is no way to summarise Hacker Public Radio in just one word. It isn't even "one" podcast but an endless slew of individual podcast episodes by many many different hosts on a great variety of topics. All topics (mostly) center about hacking and technology … but sometimes there is just somebody on there who tells you what its like to stay in a mental institution as she suffers from schizophrenia. Not every show has top notch audio quality and some are a little chaotic .. But the awesome thing about HPR is that it is something DIFFERENT ever day. I feel like the proverbial Forrest Gump who points at his box of chocolates and is unable to correctly prophesize the content, texture and flavour of the next piece of chocolate. "You never know what you are gonna get" is exactly what sums up Hacker Public Radio. The only guarantees (except the speed of light) is that it is going to be related to technology and its going to be interesting.. And if not ? Skip a show and listen the next day.
Subscribe.
Related Posts
Dec 18
Linux is a beast that we all love here at the Knightwise.com headquarters. Though it might suck away precious hours of our life as we valiantly try to recompile a driver, rewrite a complicated Conky configuration file or spend HOURS looking for the perfect wallpaper for our Linux desktop .. the power of the penguin is never far off.  Getting the hang of Linux is not very hard and if you have Larry and Bill to teach you .. its a breeze. The "Going Linux" podcast is refreshingly structured and it looks for ways to use linux to "Get things done".  With a nicely structured format that deals with Linux on a topic by topic basis, Larry and Bill cut up the shows into "Basic" and "Advanced" episodes allowing you not to loose your mind when its a little too simple for your taste.

The Going Linux Podcast is informative entertaining and consistent. The backlog episodes are just as valuable as the newest shows and chances are you will surely find something to your liking in their massive massive topic list.  The Going Linux Podcast is available both in Ogg for beard-sporting sandal-wearing nose-hair-sporting Volvo drivers .. and .MP3 for freedom hating muggle's like you and me.
Subscribe
Related Posts
Dec 17
Perhaps this Christmas you will receive the gift of a digital camera. Maybe its a point and shoot, maybe its a big DSLR camera with lots of buttons, dials, settings and configuration menus … on which you are absolutely clueless on how to correctly operate. If you want to join the herd of brainless mammals that only uses their super expensive Nikons or Canons on "Full auto" mode (while taking dramatic poses to shoot boring snapshots of their ugly spouses … ) so be it. But not if the two gentlemen below will have any say in it. Strap in for a podcast (and a website) to get you ready for the next pulitzer prize.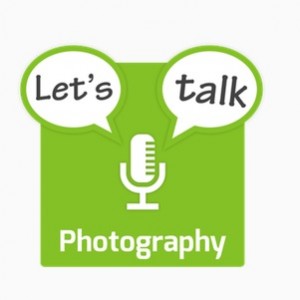 Let's talk Photography podcast.
If he was not an Irish-Belgian living in what can only be described as the coldest, wettest place on the Northern hemisphere .. Bart Busschots would have been a brilliant addition to the Big Bang Theory cast. Unlike Sheldon he is not an antisocial condescending Texan with an IQ the size of the Belgian national debt .. He is a charming entertaining and brilliant person ( He has Belgian roots .. go figure) with an unfathomable knowledge about a wide variety of subjects. Whether those be astronomy (You can find a brilliant explanation of the Higgs Boson in a way your GRAN would get it) computer science (Check out the 'taming the terminal' series on the Nosillacast) OR photography. When faced with the choice of pouring this fantastic volume of knowledge in a podcast or just plain exploding, Bart has done the latter. The result : Another brand new budding podcast from the Brain of Busschots (We just refer to it as "The brain of B.") teaching you how to become a better photographer. Subscribe, download, listen, learn.  (And practice your most annoying, condescending laugh next time you meet a dork who still has his expensive camera set to 'Full Auto').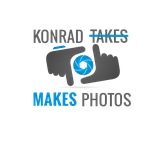 Konrad Makes Photos.
Stepping up into the realm of the professionals we encounter good friend of the show Konrad Dwojak. His recent move to the US have given him the time, the inspiration and the wisdom to finally start producing audio and video content on a regular basis. Its not technically a podcast yet, but you CAN find Konrad on OUR podcast from time to time too. Aside from Konrads excellent portfolio, the site also features great blogposts and videotips on photography for those who are novice or more advanced in photography. Something you should not miss out on. 
Related Posts