A couple of weeks ago I had the chance to pick up a couple of old Macs from a friend. I've been collecting some retro machines over the last couple of months, tinkering with them to relax from the long days of lockdown home working. One of the items on wish list was a a bondi-blue G3 Powermac. The iconic tower with the milky semi-transparent casing and pretty blue/green front. Except for misplaced nostalgia, there was no real good reason to preserve it as a working machine (I have a couple of G4"s running OS9 and OSX) so I did the unspeakable: I gutted it.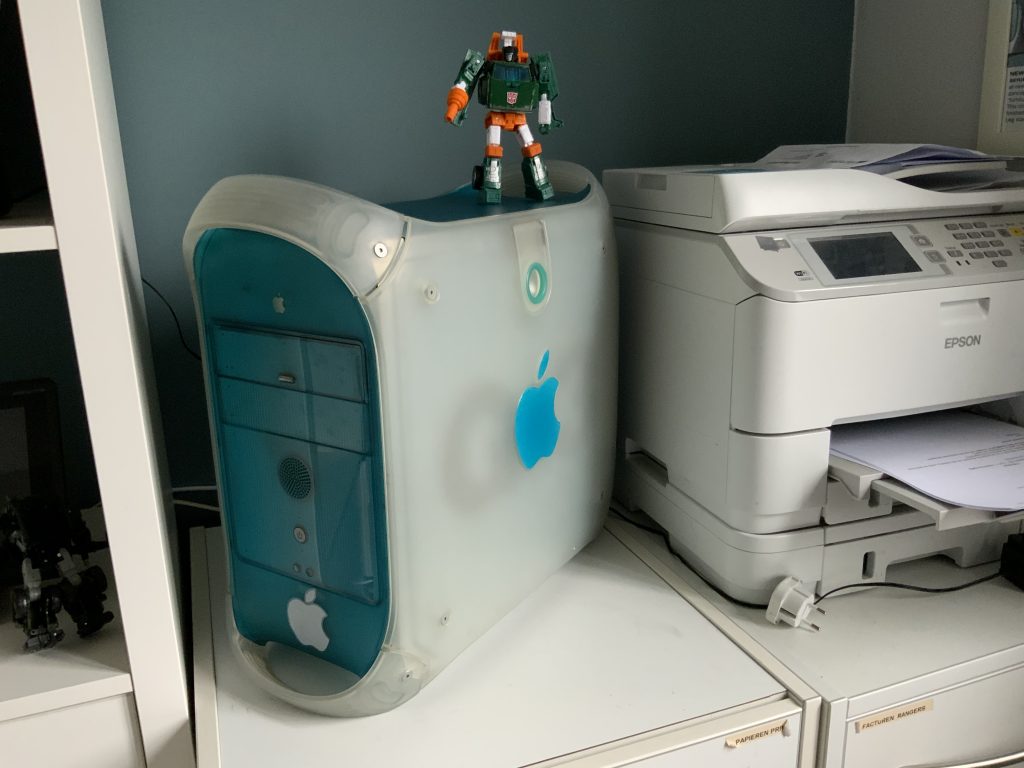 A screwdriver, a couple of pliers and some pent-up frustration from the workweek was all I needed to turn rip out the insides of the machine, until I had but an empty shell left. Some more tinkering and I had even removed the plastic handles and sidepanels that I unceremoniously dumped into the dishwasher for a good clean. A couple of hours later I had a beautiful (empty) G3 tower.
But to use it only for decorative purposes would be a waste of space. I looked at the corner of my desk where a switch and a couple of raspberry Pi's had been forming a tangle of cables that looked like a pool of barf from the flying spaghetti monster. So, I arranged everything nicely into the old case and closed it up.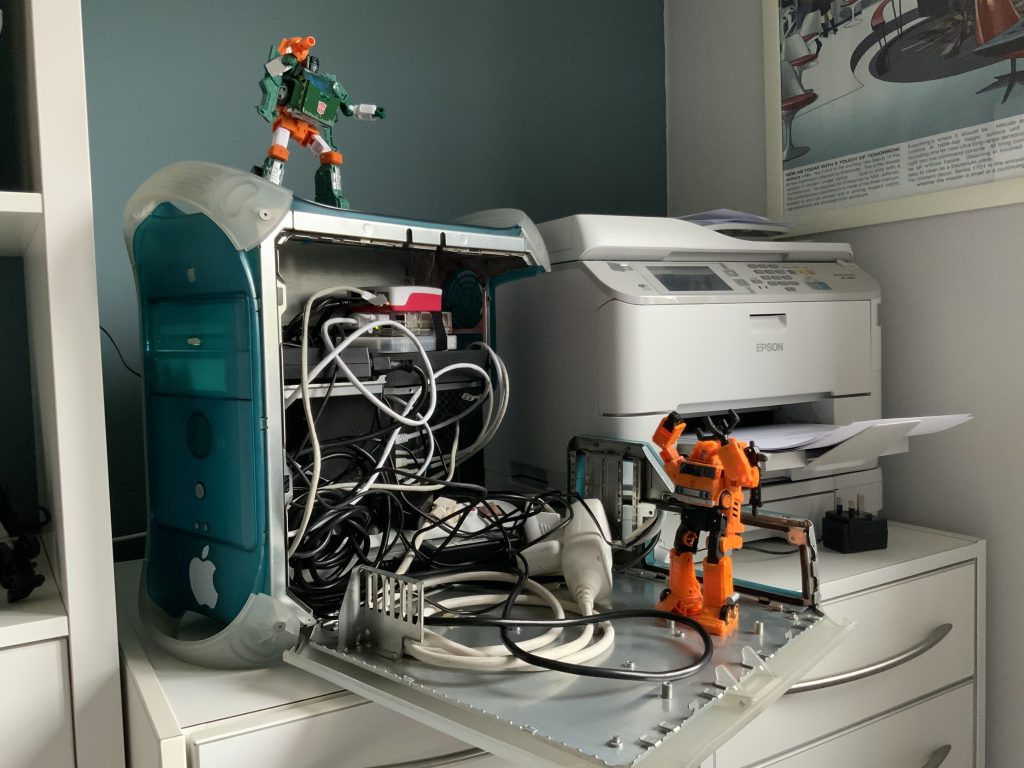 The end result of my "trojan horse" is a happy spouse (no more clutter) + a decorative machine that now houses about 5 times the processing power (even more I think) then it used to by the addition of a couple of pi's. Whenever I add another one of my favourite single board computers to my collection, it too will find a home inside this classic enclosure.
Re-use, Re-Cycle, Re-Vive.
Related Posts