Jul 30
During 'Essential week' I try to look for the answer : How much gear do we really need when on the road. Each day I'll focus on a piece of gear or a solution to find the "essentials" a mobile geek really needs to Communicate, Create, Consume and be entertained.
Just the phone please
If there is one thing I constantly have around then it has to be my phone. My trusty Galaxy Note 3, allthough a little big, is my lifeline to the digital world when I leave the house. With fast 4G connection, the ability to hook up to wifi hotspots, a large screen, a fast processor and 32 gig of onboard storage .. it kinda ticks all the boxes. Lets see :
Communicate
Allthough I seldom make phonecalls on the device itself, I mostly use it in handsfree mode in the car. (I do all my 'classic' phonecalls from the car) Occasionally I will shoot off a quick call using the Galaxy Gear smartwatch that I have around my wrist. The majority of my communications however are digitam : Email, Instant messages, Social Media and even Google hangouts. The sceen and the speed on the Note3 accomodate that perfectly. A little big for a classic 'mobile phone' but more the adept at being "a digital sidearm".
Consume/Entertainment
The Note's screen is big and bright and it has some room to spare for content, so reading books, surfing and watching video's on the device is pretty sweet.
The experience is enhanced by the S-pen that makes surfing a little easier using the pen instead of your stubby pinkie. Listening to music and podcasts ? not realy a problem aside from the fact the size and wheight of the note 3 do make it a little hefty to take out for a jog.
Creativity
As for creating audio and video material the Note3 is pretty powerfull. The camera is great, the onboard microphone too.. but typing on the device can be a little hard. Using "Swiftkey" instead of the native Samsung onscreen keyboard helps a little, but typing out long emails and blogposts is not something to look forward to. The note3 is big , but also heavy, so holding it your hands and thumb-typing the next edition of "The Hobbit" .. will be painfull.
Solution
I went online and found a great little bluetooth keyboard from RAPOO, the E6300. I had originally purchased it for use with my Android Tablet .. but there were some pairing difficulties. Rapoo reported back to me that the keyboard was "designed" for iPads and IOS devices, but it worked great when pairing it with the Note 3.
Just the phone ?
well, the "extras" to get everything done with "just" the Note3 do require you to "add" a couple of ingredients. I managed to use the Note 3 as my "full" daily driver when attaching a pair of Apple earbuds (they have a great microphone) and the Rapoo bleutooth keyboard. After being able to tilt the Note 3 in the optimal viewing angle, I was able to punch out the required email shitstorm and even cobble together a decent blogpost in Evernote.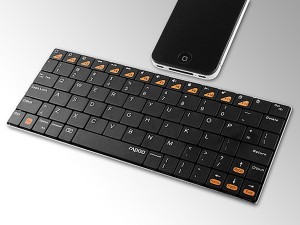 Pro
Using just the Note 3 (and the external keyboard) does have its advantages.
Small
Fast
Everything in one device
Always connected
Keyboard + stylus combo = Quite effective
Con
Heavy drain on the battery during heavy use.
Little on the heavy side.
Small screen
Rapoo keyboard is a little on the small side.
Conclusion
Yes you can survive on just the Note3, but only barely. Be prepared to focus on mobile apps (since this is a mobile OS) and have a charger handy. The Rapoo is a nice addition to what is in essence a VERY powerfull smartphone with a nice big screen. To get things done in a pinch these "essentials" will get you through the day .. although we are afraid the Note 3 (on a single charge) … won't.
Links
Related Posts
Jul 29
We dive into the holiday madness with kw808 : Holiday Anonymity and talk about ways to stay safe when you are away from your trusty home network or personal 3G connection. Who might be snooping, Who might be watching ? Should you be worried about the 16 year old script kiddy in the Hotel Lobby or is he just doing is own thing .. or is he looking at your traffic. Be aware of the risks and learn how to stay safe. We tell you how in KW808.
Shownotes;
kw808 : Holiday Anonymity [ 0:36 ]
Related Posts
---
Jul 29
We are back on the blogging wagon this week trying to bring you a short article on a daily basis around a certain theme. This week its 'essentials' week. What gear do we REALLY need when we are on the road and how much of our mobile tech kit is plain dead wheight. Its time to 'slender' down' our digital carry-all and go for the bare essentials.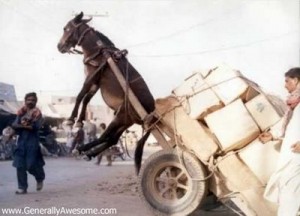 What do i carry ?
During the week I normally carry around my laptop (1 Macbook pro, my 'dual booting daily driver') a Galaxy tab Pro 8.4 tablet , A galaxy note 3 smartphone and an E-reader (since I love to read outside these days the glare from the sun renders any reflective device like a smartphone or a tablet, useless). Sprinkle in some cables and a couple of thumbdrives and my lunch .. and I have quite a hefty bag to lug around.
I carry too much ?
In all honesty, I don't need all of it. Much of what I carry around, I carry around "In Case I need it". My Smartphone (the Note3) sees a lot of action being my main source of connectivity, communication and entertainment .. but the laptop and the tablet don't see any use on some days. I've been terming my "lugging around of non-used electronics" as "digital daipering". Taking stuff along just in case …
What do I need ?
Well in essence I need Communications (I need to send out emails for my company) Creativity (I need to be able to write up a small blogpost) Connectivity (I need to have internet access since there are not nice hotspots when i'm out and about) and Entertainment (Something to read and something to listen to.
So how do I go about this ?
Every day in the coming week i'll be picking one digital solution that I pack in my bag and I see how good I can manage these four "requirements". What works, what doesn't and what I have learned. Stay tuned.
Related Posts
Jul 14
We go into depth into one of the most powerful command line programs to delve into the treasure chest of cat video's we call youtube. We explore Youtube-Dl, its capabilities and the vast combination of switches and parameters you can use to turn Youtube (and other video sites) into your personal b*tch.
Shownotes.
What is youtube-dl
How to get it
Command line overview 
Youtube Download 
youtube-dl <url of the video>
Youtube Download audio only 
youtube-dl —extract-audio —audio-format mp3 <url of the video>
Youtube Download search results (50)
youtube-dl ytsearch:"ted talks computers" 
–playlist-end 20 -R 50 
Youtube Download channel or topic (50)
Youtube-dl <urlfothechannel> —playlist-end 50 -R 50
Youtube Download 'watch later que'
youtube-dl -u username -p password :ytwatchlater

Youtube Download audio only 
youtube-dl —extract-audio —audio-format mp3 <url of the video>
Youtube Download search results (50)
youtube-dl ytsearch:"ted talks computers"
–playlist-end 20 -R 50
Youtube Download channel or topic (50)
Youtube-dl <urlfothechannel> —playlist-end 50 -R 50
Youtube Download 'watch later que'
youtube-dl -u username -p password :ytwatchlater
Subscribe : add
add "playlist-end 1 -R 50"
Make pretty : add
" -o "location/file/%(title)s.%ext)s"
Extract only the audio of a channel.
—extract-audio —format-mp3  "playlist-end 1 -R 50"
Related Posts
---
Jul 04
We go deeply technical today and discover the wonders of Virtual machines. What are they and why do we compare them to holographic characters in Star Trek ? We talk about the secret sauce to build a 'Datacenter in a Box' for your home. Instead of owning rows of old clunkers to test, or half a server rack to meet your needs, we take a tour of Virtualbox and how you can use it to shove an entire datacenter… under your desk.
You can also watch the Live recording of this show on Youtube.
Shownotes.
– Virtual machines .. What are they.
– How can you use them to work for you.
– Working out your strategy.
– What I use ?
– Virtualbox.
– Virtualbox extention pack .
– Vboxmanage commands.
kw806 : Datacenter in a box. [ 24:05 ]
Related Posts
---