Mar 22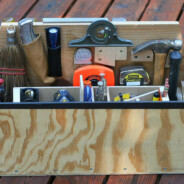 We're back! It's the first episode of 2017. Knightwise reinforces the sliders ethos by kicking Linux to the curb — well sorta.
Links
Music
Credits
KW1107 Let the Technology Work for You [ 40:59 ]
Related Posts
---
Mar 05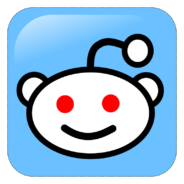 On the Internet, we all have our "time sinks"; those big bad dark rabbit holes that suck up our attention for hours on end while real life (and productivity) passes us by.
For some of you that might be Facebook, Google+, Pinterest or even Wikipedia (in which case, bravo!). For me my time sink is Reddit. Yes that strange forum-place that has a "sub" for just about anything and is packed with comments, snarky remarks and all out flame wars. In short: the best and the worst the Internet has to offer.
I have personally selected a set of sub-reddits that interest me, from /r/chernobyl to /r/homeservers and from the intriguing /r/documentaries to the embarrassing /r/tifu. Reddit continues to be a source of entertainment and information for me that can keep me away from the mediocre rivers of sludge that we call Facebook or the "mainstream" media.
I interact with Reddit on a variety of platforms and locations. In short: If it has an Internet connection, I want to be able to check Reddit on it. I seldom stoop so low as to access Reddit via a regular browser (only if I have to) and prefer to use the following clients instead.
iOS: The 'Official' Reddit client
On my iPhone (and iPad) I have tried out several apps that let me have digital intercourse with the little alien guy (The Reddit icon) but I have settled on the standard Reddit client. Its not as highly configurable al some of the alternatives but its simplicity has its advantages when you are on the road. Commenting, browsing and searching through subreddits is easy and the apps is pretty fast. 4/5 stars!
Reddit for iOS (App Store)
Windows: Redditting
There are not a lot of cool apps in the Windows store, but Redditing is surely one of them. This great Windows clients lets you browse Reddit easily both on a "standard" desktop interface or on your Surface pro 4 using your stubby cheeto-covered fingers. I love using Redditting to browse through the wallpaper section of Reddit (/r/wallpapers or /r/starshipporn) and downloading all the cool wallpapers using the cool "download" button.
Redditting for Windows (Microsoft Store)
Linux: Rtv
On Linux (On my Raspberry Pi that is) the command line is your friend and RTV is probably one of the coolest and nerdiest applications out there. RTV gives you a nice color coded CLI interface to browse your favorite subs, do posts and make comments. Clicking a link opens a command line browser which makes /r/wallpapers a Sub that is a little … empty.
Rtv for Linux (Github)
MacOS: Reditr
Finally when I cuddle up behind my massive 15″ Macbook Pro I use Reditr to browse through Reddit. When it comes to look and feel its a lot like Redditting, minus the touch-friendly design. The great thing with Reditr is that it is fast and simple to work with, giving you a learning curve that a brain dead hamster could master in under 30 seconds.
RedditR (Mac App Store)
Android: Reddit is Fun
Reddit is Fun 'makes' reddit fun on Android tablets and smartphones. A true and capable competitor to the "official" Reddit app with the standard abilities to post, comment and up-vote but which also sports an easy to learn interface that lets you discover NEW reddit subs just by punching in the right search term. Now you can say you stumbled across your favorit /r/bronies completely BY ACCIDENT.
Reddit is Fun (Google Play Store)
Reddit is great and has a lot to offer. Thanks to these cool clients I'm able to get the most out of my time spent on the site. Up-votes, down-votes, comments, replies, fresh posts. I start them on one device and pick up where I left off on another… "Slider Style!"
Related Posts
Mar 03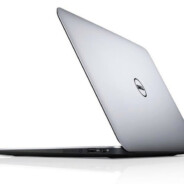 A little more then a year ago I bought my very first laptop that came pre-packaged with Linux. My slick, cool, small and light Dell XPS 13 was probably the first laptop I bought that did not have the OEM stickers stuck to the palm rest, removed. Usually I peel off these lame "Windows" or "Intel" stickers, but in this case the shiny orange UBUNTU sticker stayed on as a badge of honor.
I have been using the machine quite frequently over the last year, mostly tinkering with it to get the "pre-installed" version of Ubuntu "just right". Because quite frankly, as "compatible" as this machine ought to be with Linux, it wasn't. After several hours spent scrolling through forums, chatting on IRC and posting on Reddit I had rolled back the bios version and edited a bunch of config files just to stop the keyboard from jumping to "aaaaaaaaaaatttttorrrrrrrrrepeat" (very annoying). But like the owner of an Alfa Romeo I enjoyed the process because I love to tinker.
Fast forward about a year and my life is a little bit different. With a full time consultancy gig at one of my clients and quite a few business projects on the side, I don't have as much free time as I used to have. As a result, the little Dell got started to get left out. Since I needed some business applications like Office, Visio and Outlook (for the gig at the client) I did not get a chance to play around with the Ubuntu sporting Dell as often as I wanted to.
Several times I've tried to switch over my workflow to be as "cross platform compatible" as I could, but when you need to send Visio or Word files back and forth, Open Office might be found lacking at times. The other point of sheer frustration was that I could not (neither with my own skills or those of the bluetooth stack developer) get a bluetooth mouse to work under linux. Result ? The XPS started collecting dust in favor of my Surface Pro 4 that went to work with me every day.
So this week I said "no more". I was fed up with having an expensive laptop just sitting there because it's OS doesn't fit into my workflow and I don't have the time to adjust my workflow. So I wiped it and installed Windows 10 on it gasp!
Have I betrayed my Linux roots? Have I forsaken my sliders promise? No. I have not.
I am still running Linux on it! 🙂 A fast, snappy and dark-themed version of Linux Mint is what i'm using right now, in a VM! Thats right I've decided to stop letting hardware issues and workflow incompatibly interfere with my chance to run Linux. Now I just run Linux on all my machines… in Virtual Machines! Along with whatever core OS (Windows, MacOS) sits on top of the hardware.
I'll write about my experiences more later this week (don't want to bore you with a mega long post) but suffice to say that thanks to modern day processors and snappy VM apps like VirtualBox, there is no noticeable difference between running Linux in a VM and running Linux natively on the hardware. Aside from the fact that everything just works! And I can just "slide" my mouse across to my second screen and finish up that Visio drawing, using my bluetooth mouse!
In the end everyone wins. I get to have Linux at my fingertips, I still have the power to use "work" related apps whenever I need to and my little Dell XPS 13 is living up to be a good investment because now I finally use it some more. I ended up dual-booting Linux years ago to go native. I've not given up running Linux natively; I just want to "slide" from OS to OS and with these VM's that works just fine.
Image Credit: Pierre Lecourt on Flickr
Related Posts
Mar 01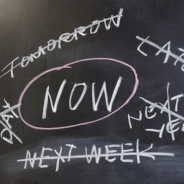 If you take a look at all the devices we have these days, over-connected and filled with apps and what-have-you's, the excuse of not 'getting around' to producing content just is pathetic. Right now I'm on my phone, using a lull between two meetings. When my battery indicator prompts me to plug in my charger, I disconnect only to pick up this text file again on my desktop since I've magically synced it using the cloud. You see, the problem with being creative is not the convenience or even the lack of time, it's the lack of focus.
Over the last couple of months I've been inundated with work. A ton of projects coming my way, demanding my attention and taking focus away from all the other things. Regardless of where I was or how much time I had to spare, there was always something that yanked at my attention, keeping me away from doing something useful with a blinking cursor on an empty screen.
I thought for a long time that connectivity is the enemy of creativity. The ability to get distracted by hundreds of pings and doo-dah's coming from a myriad of applications and sources is indeed horrible if you are trying to write something. When you are just about to start off on writing the next Hamlet your time and focus gets stolen by watching cute cat video's instead.
time break, I've been away for 4 minutes and 38 seconds watching a random cat video
But in the end it is me who is responsible for procrastinating and not creating my next podcast episode, my next blogpost, my next creative outlet. Instead, whenever I'm not buried in work, I procrastinate by doing other things. Tinkering with apps and computers to get things 'setup just right' is one of them. My delusional self has somehow been convinced that I need "the perfect setup" of hardware/software in order to get things done. Mucking around for hours with applications, operating systems, network and storage setups seems to have become a quest worthy of a couple of Hobbits a Dwarf and an Elf lately. And for what? To reach that one holy point where everything is "just right" to start doing something creative?
Well, guess what? It never will be. The starting point of your creativity is not on the horizon of some hardware or software project you are working on. Creativity is not going to "start to flow" when you buy "that new machine" or master this new app. It just… won't.
The point is creativity (and productivity) starts now. Even if you have a hand-me-down five year old netbook with a wonky screen and strange stains of you-don't-want-to-know-what on the touchpad you can start writing the next bestseller today. No extra hardware (or software) required. You only need to stop procrastinating, focus and start doing whatever you want to get done now.
For me that means that I need to stop chasing the ultimate hardware/software Walhalla, and cease to wait for that one perfect moment where 'I will have the time' to do whatever I want to do. Instead I'll just hold that one video from Shia Labeouf in my mind that says… "Just DO IT".
So what about you? What has been holding back your creativity? What has been stopping you from creating the next blogpost/podcast/screencast/digital-masterpiece? Is it the gear? Is it the time? Or is it… you? Tell us in the comments 🙂
Related Posts