Apr 14
Yesterday I was browsing aimlessly through the "personal adds" section of the Facebook app, (You know, that place where people dump stuff that they want to get rid off without ever having to log out of Zuckerville) when I came across a guy selling off his NES – Retropie setup. I decided to got for it and went to pick it up today. While spending my morning run immersed in the audio book "Armada" (From the same author as "Ready player One") I found myself in a very retro mood and topping it off with a slice of retropie seemed appropriate.
Little did I know that this guy also had a massive vintage game collection waiting for me in the basement. So after shooting some shop talk he dragged me down into memory lane. An old p1 pc, a crt monitor, a classic clackety clack keyboard and 2 massive boxes of original game titles. It was all there, in pretty much pristine condition, waiting for a new owner.
It took me a couple of hours of pondering wether or not I should take it of his hands, but in the end I decided to bite the bullet and go for it. The only question I"m still asking myself is: Why ? Why, in a time where deepfake porn movies and virtual reality headsets let you spend the evening with Emma Thompson, do we insist on delving back into the past ? Nostalgia for our childhood ? Escapism from the mortgage-dominated worries of adulthood or just plain getting old ? Is playing retro games the modern day equivalent of sitting in a rocking chair on the porch, screaming at kids to get of your lawn.
The answer to that question still eludes me, but I will investigate. Starting tomorrow I will be dragging a horizontally oriented beige-box with an AT powersupply up my geeky attic to try and relive those magnificent days of playing Wolfenstein, Duke Nukem, Quake3 and many other forms of digital entertainment that kept me from getting a hot girlfriend in the early 90″s.
So before I open up my investigation, I curiously inquire YOUR thoughts on the matter.. Were things better in the old days or not?
Related Posts
Jan 07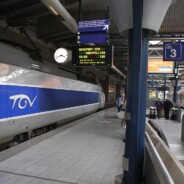 Something a little different from Knightwise this week with a little soundseeing tour of the Brussels Central train station.
Links
Credits
Episode produced by Keith Murray
Image courtesy of Wikimedia Commons
KW1204 - A Different Platform [ 16:56 ]
Related Posts
---
Dec 23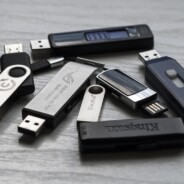 This week Knightwise dives back into a topic to help you make better use of hostile foreign computers. With the proliferation of high-speed high-capacity USB thumb drives it's easier than ever before to carry your computing workload with you and run your life from a stick.
Links
Credits
Episode produced by Keith Murray
Home screen picture courtesy of MaxPixel
Standard Podcast [ 26:28 ]
Related Posts
---
Dec 08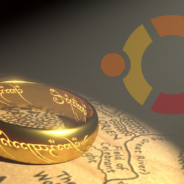 Sometimes the way to achieve "less" is to make more use of the things you already have. If the thing you already have is a fairly powerful old laptop, what you may find is that it makes the perfect home server. This week Knightwise tells us all about the laptop with the new lease on life.
Credits
Episode produced by Keith Murray
Home screen picture courtesy of PixaBay
KW1202 - One Linux to Rule Them All [ 24:24 ]
Related Posts
---
Nov 24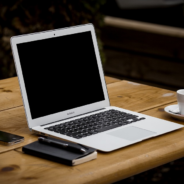 Less. It's often been said that less is more. For those of us who lean towards a more technology-inspired lifestyle it can often be challenging not to try out the next new thing. One more app, one more device, one more Linux distro. But maybe, just maybe, sometimes we're better off seeing what we can accomplish with what we have, and maybe churning out a bit more stuff with a bit less gear.
Credits
Episode produced by Keith Murray
Home screen picture courtesy of MaxPixel
Standard Podcast [ 29:47 ]
Related Posts
---
Nov 20
There used to be a time when Laptops were a rarity. Just once in a while you would see a businessman or a corporate rep logging around a massive black box with an LCD screen, doing something incredibly boring like Lotus 123 (The forefather of Excel) on a (then) very exiting piece of technology.
Those days are over. If your youngest forgets his laptop before he goes in for another shift at kindergarten, you might as well swing your Uber around to go get it before he has a major emotional breakdown. The chance that a technologically savvy individual like you has just "one" laptop is even small. You probably have multiple machines lying around the house, the choice of which machine you are going to take along with you mostly triggered whether or not it matches the color of your shoes.
I am no different in that effect. Having multiple devices lying around the house I am sometimes torn between what to take out the door with me. Like women desperately deciding what outfit/shoes to wear to a party. Same goes for me, as I didn't know if I should pick my Dell XPS13 or my MacBook this morning. After going back and forth a little I picked one but not after using precious minutes only recovered by running like a madman to get my train..
This "having to choose" is of course a first world problem and I am ashamed to even remotely complain about the luxury of choice, but I was reminded of one of the books I read by Cory Doctorow a while back called "Pirate Cinema". The book, a novelized manifesto about the freedom to create and remix digital content revolves around a teenager who runs away from home to live out on the streets where he works on his great passion: Remixing old indie movies on his laptop, or "his lappie" as he affectionately refers to it.
This very intimate relationship between the boy and his most coveted piece of hardware is inspiring. It is the one machine he carries around with him and the very focal-point of his creative efforts. Reading that took me back to the days I got my very first Mac computer; A 12inch G4 iBook that can only be defined as the stomping ground for my creative ventures into blogging and podcasting. I carried that thing around with my anywhere. Although the laptop is long gone (heartlessly sold off go hark up cash for it's successor) I still have the little backpack I bought for it and I refuse to give that one to charity.
The simplicity of having "just one device" is not that bad. Sliding across operating system, across multiple devices and multiple platforms is all great and exiting, but a lot of times I have found myself caught out with 'just the wrong device'. The other "habit" I used to have is to leave my most expensive laptop (my MacBook) at home, in fear of it being damaged or stolen along the way, and picking a lighter, cheaper machine to go out with. When I think of it its pretty bizarre behavior .. no ? Much like buying an expensive sofa and then sitting on the floor because you don't want to ruin it.
So this week, in light of my recent fascination with "the art of less" I have scooped up my MacBook Pro and shoved it into my messenger bag. Instead of using two or three laptops , I'll just use ONE. I have not found an affectionate name for it as yet , but it WILL become the pinnacle of my professional and creative out-spurts. I vouch never to be caught out again with a device that "isn't quite right, or does not sport "all' the apps I need to / want to use.
So how about you ? Are you a digital Tarzan swinging from device to device ? Do you have a hard time picking just the right tool for the right job ? Or do you just have ONE machine and stick with it ? Tell us ! We are dying to find out
Related Posts
Sep 10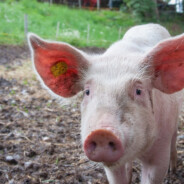 It's not a unique concept, and it certainly isn't something I arrived at first, but over the past year or so I've been working on making more out of what I have, and making sure I use things more completely. The phrase I've thrown about is one that I have appropriated from CGP Grey and Myke Hurley on Cortex, and that is "The Year of Less." My take has been a bit different, so let's talk about that and see if you think there's any benefit to this strategy for you.
In our highly technical world it's very easy to get caught up in the unending march towards faster, better, and more. It's enticing. It's exciting. There's always a new and shiny thing on the horizon. Computers and electronics have always driven this kind of change and adoption. Phones have made this an order of magnitude more prevalent.
My original goal had less to do with some desire to "do more with less" and more to take care of clutter that had been accumulating in my life. There was a seemingly unending pile of "stuff" that had been purchased for one reason or another but never really got much use. Some electronics, some household items, but it's the same general issue.
The epiphany came during this cleanup process. As I was going through the "stuff" I began to realize how little of it I actually needed. Many of the items I had could do double or triple duty if I used them a bit differently which would allow for many other things to be gifted, donated or disposed of. This was the 'monkey touch the monolith' moment for me: I had too many unitaskers. Too many oft ignored specialist tools that were mostly taking up space.
There are cultures in this world that are very good at making full use of the animals they raise for food. While some people may find it strange or off-putting to eat chicken feet, ox tail or pig ears, there are other places that use the whole animal. Making full use of every last thing on the beast. To do any less would be to disrespect the pig, or the cow, or the chicken. Use everything but the oink. Why should our technology be any different?
As long as my stuff is working I don't need to get the new shiny. Phones should last more than a year (or two). Computers should last more than a few years — I'm hoping to get at least 6 out of mine. It was time to stop accumulating and using the things I have more completely. Time to get more out of what I had. So I've eliminated the "stuff" replaced one computer, and have reduced by a full 1/3 the number of IP-addressable devices in my home.
I'm not trying to change the world, just make my own a bit more efficient and a lot less cluttered.
Related Posts
May 28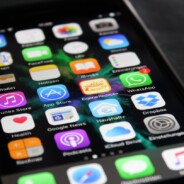 Home Screen?
You want to know what's on Knightwise's home screen? This is the episode for you. Knightwise talks about all the key apps on his shiny new iPhone and how he uses those to get things done, and maintain his slider's lifestyle.
Links
Music
Credits
KW1109 What's on my iPhone [ 1:14:49 ]
Related Posts
---
Apr 09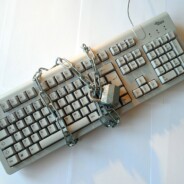 With all the news lately about the risks to your online privacy and personal information knowing how to look after your data has become an essential skill. It's not too difficult to do this at home where you have full control of your environment, but what do you do when you're at work?
Links
Music
Credits
KW1108 Protecting your Privacy at Work [ 42:46 ]
Related Posts
---
Mar 22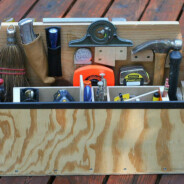 We're back! It's the first episode of 2017. Knightwise reinforces the sliders ethos by kicking Linux to the curb — well sorta.
Links
Music
Credits
KW1107 Let the Technology Work for You [ 40:59 ]
Related Posts
---