Mar 22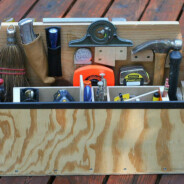 We're back! It's the first episode of 2017. Knightwise reinforces the sliders ethos by kicking Linux to the curb — well sorta.
Links
Music
Credits
KW1107 Let the Technology Work for You [ 40:59 ]
Related Posts
---
Nov 14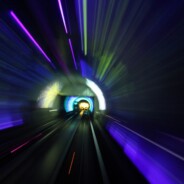 What happens when Knightwise and KD get to chatting during an early morning commute? Episode KW1106: PodSafe Tunnels.
Links
Music
Credits
KW1106 PodSafe Tunnels [ 41:13 ]
Related Posts
---
Aug 09
The knightwise.com podcast is back this week with a splash of cold water and a dose of plain old common sense. This week we talk about some strategies to keep you, your devices and your data out of nefarious hands. Vigilance, my friends.
Links
Music
Credits
KW1105 60 Minutes of Common Sense [ 1:28:33 ]
Related Posts
---
Jul 05
On this edition of the Knightwise.com podcast KW has a co-host! Keith & Knightwise delve into the use of "squares" and how the proliferation of screens has led to both the generalization and specialization of devices.
Links
Music
Credits
KW1104 Picard Syndrome [ 1:15:35 ]
Related Posts
---
Apr 30
This week Knightwise delves into the world of words and how he gets the words out of his head and down onto the virtual page across the myriad platforms that he finds himself.
There are lots of different editors for different kinds of jobs. Check out a whole bunch of them on this week's episode of the knightwise.com podcast.
Links
Music
Credits
KW1103 The World of Words [ 58:43 ]
Related Posts
---
Apr 05
It's time to get virtual.
On this installment of the podcast Knightwise delves into the topic of virtualization and talks about how to make the most of a single piece of hardware by letting it do the job of multiple different machines.
We are also joined by special guest Matthew Williams of Open FOSS Training who tells us about his new video tutorial and provides some tips for working with VirtualBox on Windows 10.
Links
Music
Credits
KW1102 Thinking Inside the Box
Related Posts
---