Dec 04
Keeping track of all your logins and passwords for the hundreds of sites and services you are registered with is something that is a terrible hassle. For convenience sake we use the same logins (and even passwords) on different services and constantly need to request 'resets' and 'reminders' when we forget the password to our "One Direction" fanpage. So instead of getting Rainman as a permanent sidekick to help us remember all our passwords and logins , why not use an app for that ?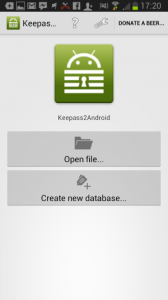 There are plenty of password management applications out there, but because you are a "slider" and go from operating system to operating system, having your password management software available "everywhere" is a MUST. Our favorite app that lives both on Windows, Linux and the Mac is KeepassX. A free application that lets you organise and keep track of all the logins and passwords you have AND can generate supercool "random" passwords that are very very hard to crack.
The password database that KeepassX uses is "locked" with a master password (for example abc123 ?) so nobody can open up your "black book" without your knowledge or permission. When you store the database on a network share (or in the cloud via Dropbox or Bittorrent Sync) you can access it from different machines on different locations… So how about from your mobile ? 
Enter Keepass2android : A keepassX client for your android mobile phone. The interface is "mobile friendly" and in combination with Dropbox or another cloud service like Skydrive or whatever. Store the database somewhere where you can reach it, open it up with the keepass2android client and you will never have to write down a password on the inside of your shoe .. ever again.
But beware : The 'master password' of your database file is your achilles heel. If you lose your phone and have an offline copy of that database on your phone … all that stands between the "evil one" and ALL your passwords is that one master password. So make it a pass-phrase. We have some examples for you : 
"0MG1soLOVEjusTinBieBerRightNow!!!" "W3@llL1v31nAY3ll0w_SubM@r1n3″ "supercalligragulasslyexpealidocious1049!!!_X" … And so on …
Keepass2android is free and is available in the Google Play store.
Related Posts
Dec 03
There is not a lot that is really "New" in OSX Mavericks. Aside from braking a lot of stuff (Like for example Wiretap Studio, Mountain Lion-server, mail and more) there are a couple of interesting new tricks hidden under the hood.  The voice dictation has been around in both IOS and OSX for quite some time. Unlike on Nexus devices, this worked by sending up whatever you "said" to the computer to Apple servers to be analysed, translated into text and sent down again. It was pretty cool to do once or twice, but depending on your internet connection it could be a little laggy. It would also keep breaking my concentration (and conversation) as the words on the screen would not 'keep up' with my trail of thought.
In OSX Mavericks you can now have that "voice dictation" ability available "offline". No more sending your deepest thoughts towards a giant datacenter for analyzing .. Just a quiet one on one between your computer and you.
Do do this :
Open system preferences – Go to 'Dictation and speech' – Select "use enhanced dictation"
Select the correct language and wait for OSX to download the speech pack (about 700 meg)
Open the text editing field of your desired application (Mail, Textedit, The blank form on your 'I-still-love-hannah-montanna blog on Myspace)
Press your function key (fn) twice and .. start talking.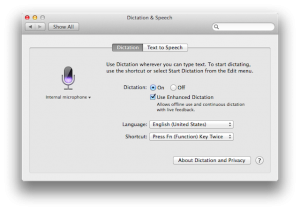 How to let it work for you ? 
Great for typing out quick emails
also nice for tweets and chats .. you are really FAST on IRC this way.
Dictation of boring text
Fantastic if your fingers are covered in peanut butter and you don't want to ruin your keyboard.
So how do YOU talk to your tech ? Tell us in the comments section.
Related Posts
Dec 02
Voice technology is pretty darn awesome.  Although still considered dorky and awkward to use in a public place, talking to your technology can save you a lot of time and hassle.. and in some cases save your life !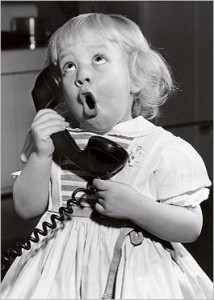 We humans seem to stick to our guns when it comes to the way we "enter" information on a machine. Keyboards and mice have been around for ages (there are also people who track their balls) and we continue to hold on to them as our favorite input devices. When tablets came along we started looking for covers with built in keyboards and complained 'where the mouse was' on our brand new iPad.  And when it comes to our mobile devices we insist on using our stubby fingers on those teeny weeny touchscreens. This has lead to many people bumping into lampposts or parking their car vertically in a ditch (or worse) . Time to let tech work for you and start talking to your devices.
Google has introduced voice-search for quite some time now, but the perks on using a Nexus device (like in my case the Nexus 7) is that this voice recognition software is available "offline" (so the phone can understand you even you have a flaky or even NO data connection). Aside for searching for the next "One Direction" t-shirt sale, you can also use the Google voice commands to do plenty of other things. 
Some of our favorites
Show me ( restaurants – hotels – etc) nearby.
Is it going to rain today.
Browse to (website)
Send and email to (person) subject (Subject) Message (Message)
There are plenty more where these came from and it is a great way to use your technology in a safe and productive manner.  And its also quite good for a giggle when Google gets it completely wrong. 
Find out ALL the voice commands supported by Google Now in this great info-graphic. (Click to expand) 

Related Posts
Dec 01
Back by popular demand its time for another "Storytime" episode here on Knightwise.com We take a good look at the question "Why notifications are bad for you" and try to inspire you in your post Black-Friday gadget overload to save a bit of the planet and become a "Digital Robin Hood". We have good friend of the show Konrad Dwojak coming by with a photography tip and bring
Shownotes.
Why turning off your notifications is better for you then you think. (Source Article)
Digital Robin Hoods
Music.
kw706 : Storytime "Turning off your notifications" and "Digital Robin Hoods" [ 0:50 ]
Related Posts
---
Nov 23
Its Go-go-gadget review time again as we get our greedy little geek hands on the latest gadgets from Samsung. We do an in depth review of their new Phablet the "Note 3" and turn ourselves into Michael Knight (from Knightrider .. remember ?) as we slap on the worlds most advanced smart watch : The Galaxy Gear.
Shownotes
kw705 : Reviewing the Samsung Galaxy Gear
Related Posts
---
Nov 22
We mentioned it in KW701, but now its official : Knightwise.com is now a proud member of the Podnutz podcast network. What IS a podcast network ? Easy : It's a collection of different podcasts around a variety of topics who get together in a network to pool both recourses and audiences to get more listeners and exposure. There are plenty of podcast networks out there, but some of them are of a higher quality and standard then others. That is why we are very proud to announce our affiliation with the Podnutz network. Under the wise hands of Uber-Geek "Doortodoorgeek" this podcast network brings you a collection of a variety of  shows like "Linux for the Rest of Us", "Android App Addicts", "My hard drive died" and of course "Podnutz daily".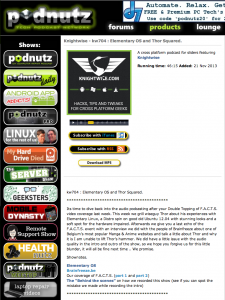 Omg.. Is anything changing ? 
Nope, for the loyal Knightwise.com listeners: Nothing changes. We are staying right where we are. The website isn't going anywhere and neither are the feeds, the only thing that IS changing is that the Podnutz audience now has a chance to get to now the Knightwise.com podcast through their network : So hello new listeners !
Meet the community.
If you want to meet the Podnutz community , head on over to Podnutz.com, subscribe to the shows you are interested in and take a look at their forums : There is plenty of geekery afoot.
Links.
Related Posts
Nov 21
Greetings blog readers!  It is I, Matt, the stay-at-home g33kdad in Northern California.  I am writing today to discuss a topic that has been much on my mind lately and that is "note taking".  I know, Y A W N, right?  Who cares?  You open a google doc, you jot some stuff down… or maybe I used a MS word doc for that… where did I save that again… is it in Evernote… oh, here's some paper, i'll just write it down… but, then I'll just have to type it up later… and what if I want to work on it at my mom's house…and if it's stored on some company's server somewhere, what kind of privacy is there… nevermind, I'll just play xbox.
So, in the spirit of T. S. Eliot who wrote that immature poets copy while mature poets steal, I steal this from Allison Sheridan of the Nosillacast Podcast, "What is the problem to be solved?"
The problem, as I see it, is keeping track of information digitally (whether or not the information started out digital).  Now, unless you have been living under a rock for the recent past, you probably have an opinion on "cloud" services and computing. There are many different services available.  The ubiquitous choice seems to be Evernote. Evernote is a service that allows you to store your notes on an internet accessible server.  This gives you access to them from anywhere you have an internet connection.  There are apps for all the major mobile platforms and for most desktop operating systems. This is a very full-featured service and very powerful, as well.
Another option is to use Google Docs or another hosted word processor. This is a great option because the interface is similar to MS Word or other word processing programs and most of the formatting options you would have on the desktop are available in your web browser.
While these are good options, they have some flaws. They require a third-party to host your notes.  Having someone else handle the server maintenance and software is great, but you have to deal with privacy concerns.  You also have to deal with connectivity to that service. What if you have an internet outage or you find yourself somewhere without wifi. (Do you go places without wifi?) How do you add, edit, or read notes? Also, some services may not be designed for robust note-taking.
When it comes to third-party, cloud services, my personal feelings are these: 1. Any technology can be used to make my life better. 2. Any technology I don't own or control can be used to make my life worse.  So I have to make a choice. Do I want the convenience of a service designed to meet the need? Do I want to keep all my notes in plain text on my personal computer? Is there another choice?
I have decided that a wiki is a very flexible platform for what I want to do.  In case you don't know, a wiki (see: http://www.wikipedia.org/wiki/wiki) is a web-based platform for colabrative documents. Anybody who has a user account on a wiki can edit the content, their edits are tracked, and they are available to the public or to other users of the wiki, depending on the configuration.  Wikis have a simple formatting syntax that is easy to learn and use.  Wikis are also designed to store digital information. Links and rich-text and even multimedia can be stored and accessed through a wiki.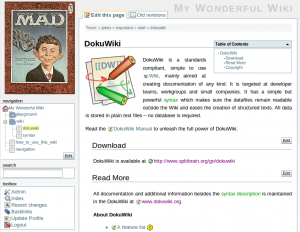 There are some caveats to this.  Wiki software is a web app that runs (in most cases) on a webserver. So you need to have access to a webserver to utilize a wiki. This can be a shared hosting account, a vps, or a small server in your home. The requirements are minimal. In some cases, wikis can be complicated to set up.
So, what do I do? I use a package called DokuWiki. DokuWiki is related to MediaWiki which is the software that powers one of the most famous wikis in the world, wikipedia.org.  It is a powerful package and works great for note-taking. There are many plugins available to change the syntax, provide for different content types and many other extensions. I have installed it on my home server and use it most every day for my needs. But there was a slight hiccup.  I still needed internet access to make notes.  Not a big deal when I'm on my home network, but even with dynamic DNS, I won't have access if I can't get to the internet.  Then, I discovered the "killer app". There is a plugin called sync (http://www.dokuwiki.org/plugin:sync). This plugin uses XMLRPC to sync content between two dokuwiki installs. It can sync individual pages, whole namespaces (like folders or sub-directories), or even entire wiki instances.  Now, I run linux on my laptop and it was a 5 minute process to start a full LAMP stack on my daily driver. (a full LAMP stack is not necessary, lighttpd with php and SQLight is sufficient) I simply installed a local instance of DokuWiki and set up the sync profile to sync with my home server instance.  Now, if I'm out somewhere with no internet access, I can still access my wiki via "localhost".  Then, when I get home or to a location with wifi, I run the sync and I have a backup of my notes! Excellent.
I have just scratched the surface of the possibilities of using DokuWiki for online note-taking. There are so many other uses for a wiki and I know that DokuWiki is so easy to deploy, I will be using it again.
Thanks for taking the time to read this article.  More to come! 
You can find more of Matt online at  @sahgeekdad on twitter or via  g33kdad.thestrangeland.net
Related Posts
Nov 20
I very frequently leave the house without having enough music in my pocket. As an avid podcast consumer who loves to listen to a broad range of podcasts about an even broader range of topics, tunes are quite rare on whatever mobile device i'm packing. But thanks to the wonders of streaming, a nice set of notes is never far away. This week listener Sharky suggested a very very geeky way to do just that. With streaming services like Pandora and Spotify abundant on the desktop of the average mouse jockey, its time to "set yourself apart" from the crowds. The ultimate way to do this is to use cmd.fm. Its a streaming music interface combined with something that resembles a chat room .. in a command line interface. All you need is a computer (duh) a browser and a sound card and you are good to go. In a command line interface you can choose from a variety of genres and listen to whatever tickles your fancy (from Punk Rock to Choir music). If you sign up for an account you can leave comments and "chat" with the other users while listening to the streams. Play, Pause, Genres, … All the commands are entered via the keyboard; We love the service because it has a high sound and content quality, because there are no (or almost no) adds and because its the geekiest way to stream music ever. 
Related Posts
Nov 17
Its time to dive back into the audio podcasting after your Double Topping of F.A.C.T.S. video coverage last week. This week we grill wiseguy Thor about his experiences with Elementary Linux, a Distro spin on good old Ubuntu 12.04 with stunning looks and a soft spot for the hardware impaired. Afterwards we give you a last echo of the F.A.C.T.S. event with an interview we did with the people of Brainfreeze about one of Belgium's most popular Manga & Anime websites and talk a little about Thor and why it is I am unable to lift Thor's hammer.  We did have a little issue with the audio quality in the intro and outro of the show, so we hope you forgive us for this little blunder, it will all be fine next time .. We promise.
Shownotes.
The "Behind the scenes" on how we recorded this show (see if you can spot the mistake we made while recording the intro)
kw704 : Elementary OS and Thor Squared.
Related Posts
---
Nov 03
We give you the second part of our coverage of F.A.C.T.S. : Belgium's version of Comic Con. Where we talked to booth-holders and fan club in the first chapter of our coverage, this time, we will be interviewing the people who really make the magic happen t: The Cosplayers. So stand by for great self made costumes, zombies, chicks in bikini's (with guns), trolls and female Avengers .. It's time to talk Cosplay.
Shownotes.
Part 1 of our F.A.C.T.S coverage.
The behind the scene pictures by photog @Niejana.
Credits.
- Camera 1 : Stefaan Lesage.
- Camera 2 : Kris Hendriks
- Photography/production : @Niejana
- Interviews : @knightwise.
kw703: F.A.C.T.S. : Belgiums Comicon covered by Knightwise.com part 2.
Related Posts
---