Oct 27
What is FACTS ?
According to the official website, FACTS is the biggest comics, sci fi and anime festival in the benelux and is located in Ghent, Belgium. This year the convention too place on the 20th and 21st of october.
Your On-Site reporter
Normally we go visit FACTS with a full Knightwise.com team. That way one of us can take pictures, the other can do the interviews, yet another does the video stuff and someone is giving out business cards. Each of us has his specific task,and that's how we've been doing it for the past 2 years.
Sadly … this year not everything was going the way we planned it. @KonradPhoto, our professional photograper was the unlucky one who took an arrow in the knee so he couln't make it. Well … actually right before Photokina he broke his toe … and so he had to bail out. @Knightwise and @Niejanahad issues with their holodeck and had to do some renovations manually. But that didn't keep me from going to FACTS, even if I had to carry my camera, mics, DSLR and all that stuff around all day …
The Showfloor
This edition they changed the layout of the showfloor a little. Previous years FACTS was spread over 3 halls, but this year they had 2 bigger halls. At first it gave the impression that FACTS was smaller than last year (hey … 2 is less than 3, right), but according to the organization the showfloor was actually bigger. To me … it looked very busy … and the layout didn't really improve that. To get from the first hall to the second (and back) people had to walk through a small hallway which made it get very crowded at some point on saturday.
The even organizers quickly spotted that and opened some exterior doors so people could move from one hall to the other much easier. The weather was very good … so people took that opportunity to get some fresh air and go outside and enjoy the sun a little.
Artist's Alley
Personally, I haven't been reading a lot of comics lately, so I decided to go have a look in the Artist's Alley. Apparently they had already a few well known comic book authors and graphic artists there … sadly I didn't know a lot of them. At first I watched Petar Meseldžija draw (he worked on the European version of the Tarzan comics in the past) and I immediately knew I was standing int he mids of real artists. The way he worked and was drawing characters made me wish I had that talent as well.
The next step was Sophian Cholet who was signing a hardcover and drawing something from the Zombies series on it. They also had Augustin Popescu from "De Roos en het Kruis" (a comic I really want to know more about). Then a little further up someone was drawing Yoko Tsuno. I had already heard about Yoko Tsuno before, but I thought Roger Leloup was the author and thought he was a lot older … but then again … maybe someone else was drawing Yoko Tsuno.
When I was filming the artists, someone else arrived, and I started filming him for about 10 minutes. In all honesty, I had absolutely no idea who it was until I noticed he was sitting in the Walking Dead corner. He was drawing Zombie characters and I was really impressed by how good he was at that. I was so impressed I actually asked who he was, and apparently it was Charlie Adlard himself … I had no idea … and probably most of you are thinking "Shame on You!" right now.
The drawings I have seen there were truly awesome, and it sparkled my interest to go read some comics again myself … so if you have any good suggestions, feel free to let me know about them in the comments.
The Cosplayers
Just as the previous years plenty of people spent a lot of time and effort to create their Cosplay costume. But those costumes are only part of the Cosplay act. Some people really studied the character they were cosplaying and acted just like the character. Making a costume with lots of gore and blood is one thing, but really walking and reacting as a zombie … now that is cosplaying. Some of them even imitated the sounds you would associate with their character … truly amazing.
This is the third year we go visit facts, and thus we start to meet some familiar cosplayers. This year Puck Barendrecht and Tamara Boss were there as well. I also noticed Tessa Van den Eynde who cosplayed the ever so sexy Lara Croft previous years. But this time I don't think she was cosplaying at all, or maybe I don't know the character she was cosplaying.
De Games & Showfloor
I remember that two years ago I already wrote about someone cosplaying Altair (Assassins Creed) in my dutch blogpost. Well, this year Ubisoft was showing off Assassins Creed III at facts. They had a booth where you could play a demo of the game and watch some trailers. I think they also hired 2 cosplayers and both of them had a stunning resemblance with their in-game characters. If the Ubisoft people are reading this … I was very impressed by the game and the cosplayers … but sadly I was unable to catch a Assassins Creed branded T-Shirt / Sweatshirt during the give-away … my sone would have been very happy with one of those.
Final Words
Covering the FACTS Convention as a one man team was quite hard. Getting the right shots with the video camera, watch the audio, quickly grabbing a picture when I noticed something nice … I really had to do too much at the same time, which resulted in no more time to do some interviews. But then again … it would have been impossible for me to beat Knightwise's interviewing style and techniques anyway.
But in the end I was quite happy I was able to go, and I'm already looking forward to FACTS 2013 which will be the 20th anniversary.
For those of you who missed it … I threw together some footage and made a video montage of about 10 minutes for you to enjoy :
As I mentioned, I didn't have a lot of time to take pictures, but you can see my shots in my FACTS 2012 Flickr Set.
About the Author
Stefaan is a Software Developer by trade, but also active as a Tech Reporter and Podcaster mostly in Dutch / Flemish. You can find out more about him on his blog at iTutor Podcast or check out the Tech45 Podcast.
Related Posts
Dec 04
This year we head back to the F.A.C.T.S. convention in Gent, to cover Belgiums biggest Cosplay, scifi and manga expo. We talk to the cosplayers, have insightful interviews with Astromech droid builders, ask parents why they train their child to be a jedy master and ask princes Leia where she got her outfit. As our producer gets arrested by imperial forces we get probed by an alien. All of that and more .. just to give you this years coverage of F.A.C.T.S. 2011
Shownotes.
Watch.
Related Posts
---
Dec 05
Wether you are the owner of a set of vulcan pointy ears, or hide a bundle of Star Wars socks under your bed, there is no way you want to miss out on KWTV 0019 : F.A.C.T.S Gent. We roam the show floor of belgiums biggest sci-fi and Manga convention and have insightful interviews with its most colorful visitors. If you ever wanted to build your own Astromech droid, Join the Belgian Star Trek club, get the price of a Stormtrooper outfit or just stare at Princes Leia's bellybutton, this is the show you don't want to miss. Set your phasers on "stunning" as we find the droids you are looking for in KWTV 0019 F.A.C.T.S. Gent 2010.
Shownotes.
Watch.
KWTV 0019 : F.A.C.T.S. Gent. from knight wise on Vimeo.
Related Posts
---
Nov 09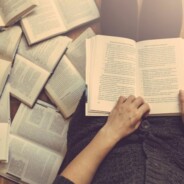 TLDR, 4 gruesome letters that are the digital equivalent of a teenager shrugging and walking away in the middle of an epic speech (or regular nag-a-thon) recited by a parental unit. It's a sign of the time. Whenever we are presented with information that grows beyond a certain volume, our micro sized attention spans switch off and go looking for the next picture of a fluffy cat on the internet.
There, in one paragraph I have completely summarized the problem Bloggers are facing today TLDR: Too long, Didn't read. Since we have been scrolling vertically through Twitter feeds, Instagram pictures, Facebook posts and Linkedin updates our ability (or should I say 'interest') to go through large blocks of text has slowly started to erode away. We want our stuff fast in easy to consume small byte sized blocks. Perferably 140 characters or less.
For writers this is a challenge: Imagine being Marten Luther King, but only getting 30 seconds to deliver your 'I have a dream' speech before the crowd wanders off to play Pokemon or scroll Reddit. There just isn't enough time to get the message across.
Results ? You cut corners. Condense arguments, leave out supporting information or even facts altogether. If that still isn't enough its time for an provocative headline, or some ye-old click-bait. And if your content just isn't cut out for this? Tough, they have already scrolled past your post and are looking at cat video's.
"Well, you will just have to write better material then" That is the general response you get to when you lament the problem. But should we really do that? Some stories or arguments should not be broken up into 140 characters, they should be told with all the facts or with views from both sides of the fence. The constitution wasn't written on a post-it either. So what to do ?
Write better, snappier sentences, short paragraphs, leave in plenty of whitespace and some interesting funky examples and emphatic visual analogies the reader can relate to. That should do the trick. But what if they still don't make it to the 3rd paragraph?
I'm thinking of exchanging the written medium for video or audio. If you don't have the time/interest to 'read' something, perhaps you would like to "listen' to it instead. The "Storytime" podcasts have always been a big favorite of my community, "Reading out" a lengthily blogpost in a gripping audio-recording does make for some interesting reading. Perhaps a video recording using an autocue to read out the text ? Would that help?
I leave you to ponder (if your eyeballs ever make it down here) the question of TLDR. Should we continue to starve our attention spans with small bite sized information? Do we want to live off ever smaller growing pieces of content? Shorter blogposts, video's, podcasts? Do we nibble our way trough the all-you-can-eat buffet of the blogosphere ? Is it TLDR or TLDC (Too long, don't Care).
Related Posts
Jul 06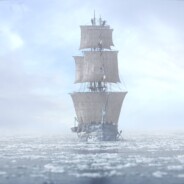 I love to read. If there is anything that is powerful enough to slow down my ever raging mind, then it's a good book. But finding the right one is always a hassle caused by the abundance of choice. If you go to the library, you lend out a bo9, put it in your pocket and read it till you bring it back. Reading on an ereader is a different experience. You have a TON of books to choose from and you can carry around a 100 of them at the same time. So picking (and sticking) to a book is sometimes harder then you think.
Stuttering impulse drives
The last couple of months I have been going through a little bit of a crisis. You see: I used to LOVE Star Trek novels and could be enthralled in a good Star Trek story for days. I remember reading entire series of Star Trek books on holiday and enjoying every minute of it. Lately finding a 'good' Star Trek novel has been hard. The last series I finished was the 'a Time to' series that took place in the TNG era. When trying out the 'Destiny' series the impulse drive of my engagement with the story started to sputter. The reason that all the post TNG – post Nemesis books just didn't 'click'. Wether its Riker on the Titan or Ezri Dax as Captain of her supership it .. just does not feel right. So I decided to dive off the deep and an go looking for something else.
The Expanse Series: James Corey
Enter James Corey and his series of books called 'The Expanse'. If you have seen (and enjoyed) the TV show, go pick up the books ..now. 8 massive books later (I even read book 4 and 5 ON PAPER) I put down the cliffhanger book of one of the most intriguing, actually 'believable' hard scifi books. The series greatly reminded my of the works by Arthur C Clarke: great scifi where all the math and science lines up. The last book still has to come out by I am already looking forward to it.
Seveneves by Neal Stephenson
After that I decided I would sink my teeth into some of the classic scifi authors of the cyberpunk genre. I had tried to get through Neil Stephenson's Snow Crash as an audiobook. But I had a hard time keeping up my interest with the book. It might be considered blasphemy, but to me the book is a little dated looking at todays technology, and although i'm Belgian and Surrealism is part of my culture, pizza-maffia just doesn't do it for me. So when I accidentally stumbled across Seveneves I was amazed to find out it was by the same author! The story: The moon breaks up after getting hit by a black hole and the resulting meteor cloud wipes out all life in earth. Earth has 2 years and 12 people on the ISS to get shit organised for the survival of our species. This tantalisingly realistic read will have every scifi nerd perched on the tip of his chair while challenging him or her to Google stuff about orbital mechanics, pooping in Zero G, Dna and genetic manipulation AND how to turn a floating piece of space ice into a steam-rocket. I had a bit of a hard time with the second part of the book (the story jumps ahead 5000 years) but the first half put Deep Impact and Armageddon to shame.
No love for Solo
So time to go on my summer holiday. Problem: I had not found a good fiction book to read. I tried re-reading the original Han Solo trilogy (The story about how Han Solo becomes ..well Han Solo) starting out with Han as an orphan all the way up to the moment where he and his wookie buddy meet this old guy and this young boy in a Bar in Mos Esley. But again, the story just didn't get me. Although I greatly enjoyed 'Tarkin' by James Lucino, the 'Force' wasn't with me this time.
Dan Simmons: The Terror
To spend our first evening in our cottage I decided to try watching the first episode of Amc's 'The Terror' a series based around the failed Franklin expedition: 2 British ships that got stuck in the artic ice in 1845 and their race to stay alive while being chased by a giant 'thing' on the ice. I am a sucker for books, tv shows and movies that will have you Googling and Wiki-ing your way through facts and tidbits, so I was thrilled to see that the series was based on a true story AND the novel for the series had been written by Dan Simmons, one of the classic Authors who wrote the Hyperion. So i was hooked, paused the series, downloaded the book on my Kindle and started reading.
The story is great, the characters are believable, the monster on this ice is well, a monster, but a lot of the story and scenes are based on historical facts. These facts are abundant in pictures on wikipedia and historical documents online. Some letters in the book written by Captain Crozier: Can be found in a museum in Canada. The book one shipmate lends to another as they leave the boats behind ? It's part of an exhibition. Even the mummie of a dead crewmember recovered more then a 100 years later is on display. This makes all of it very "real" and very very interesting. The book is well written and prods you to find out more about rigging, masts, sailing, navigation and shipboard life in 1845 and about the technology they used. Very very interesting stuff and a great holiday read. The book of course diverts from historical events (it's a Novell) but is a great read I would surely recommend.
Links.
Star Trek: A time to…
James Corey: Expanse Series
James Luceno: Tarkin
The Terror: Amc
The Terror: Dan Simmons
Related Posts