"Reading" : Aside from reading green text on a black terminal background of a remote SSH connections, most system administrators don't do a lot of reading. Yet you should consider withdrawing from the screen and keyboard from time to time just to relax with a nice cup of tea and .. do some reading. But about what ? Vampires ? Wizards ? 50 shades of greyscale ? Most popular 'books' that line the bestseller que at the bookstores don't appeal to us. So lets find something that does.
It has to be about something that interests us, something that is geeky and techie enough to keep your massive brains entertained, but also short and fast enough to outrun our ADD brain .. (oh look : Squirrels ! )
Cory Doctorow's books have always checked those boxes. For those of you who have not read "Little Brother" and "Homeland" : You are missing out. 2 great books that SHOULD be fiction, but considering what the NSA is doing to day .. feel more like a reality soap. The books are free, you have no excuse but to download and read them.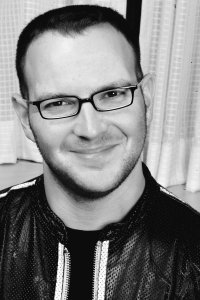 Cory also regularly writes short stories like "When sysadmins ruled the earth" Exiting easy to read short stories about the oompa loompa"s who make the internet work !  You can download the stories individually over at Cory's website (as a podcast if you are too lazy to read) or download them as a complete book in .ePub or .mobi format.  Its free .. there is no excuse …  Read … you fools ! 🙂
Download the separate chapters here.
Download the entire book as an ePub or mobi here.
Related Posts