When a Noob (or a "norm") walks up to you and asks you what Samsung phone to buy, you have a problem. A problem not in the sense that you do not have the technical expertise to advise person X on his next digital purchase (You obviously have those skills since you are reading this blog) but you need an extra university degree to try to remember the hurdle of mobile devices Samsung has produced over the last two years. Sure its pretty easy to distinguish the "primary product lines" : The phablet like "Note" devices with their big screens and high specs are obviously something for the distinct power users. The "S" phones form the 'upper class' of the more 'standard phone models' … but when you try to look farther into the product spectrum it is absolute chaos. The Ace, the Young, the Neo, the Alpha, the Avant, the Core, the Star …  You will have an easier time trying to remember Elisabeth Taylors Ex-Husbands in anti-alphabetical order .. then making sense of Samsung's mobile product line.  So lets help you out by giving you a simple list on what Samsung  phone to suggest to what type of user in 2015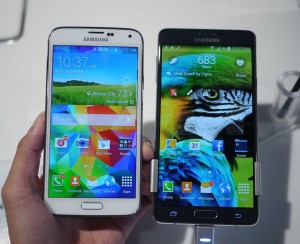 The Samsung "Note"
Consisting of the Note 4 and the Note 4 Edge these are the high end phablet phones with high specs when it comes to both screen resolution (5.6 inches) and processor power.
For Who.
For the serious geek who lives on his/her phone and doesn't mind the size of in in their pocket and who don't mind spending a couple of extra bucks and who think of their "phone" more like a digital tricorder then a standard "communicator".
The Samsung "S" line.
Consisting of the Galaxy S5 a fairly "normal" sized phone with a high res 5.1 inch screen and a good camera.
For Who : 
Your average user who wants to spend some cash on his/her 'phone' and expects a good screen and a point-and-shoot camera replacement. Those who want to hang with the Apple 5s Cool kids but want and Android : Its for them.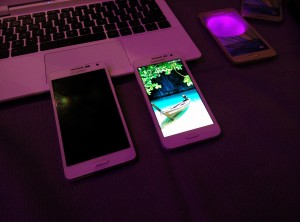 The Samsung A line.
Think "Galaxy S5" for "Norms".  New in the product line, the A-line devices (at last) sport unibody metal casings (Giving them an even more premium feel then the plastic-backed Galaxy S-line). The tradeoff is a non replaceable battery and slightly lower specs when it comes to camera and screen resolution but the end result is more then enough for a good price-quality device . Models : The A6 (5.5 inch display) the  A5 (5 inch display) and the A3 (4 inch display).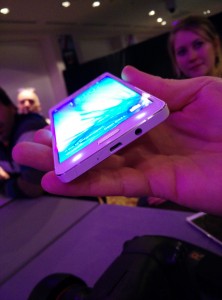 For who :
As you know we love devices that have a good "value for money" and with these phones you get a well built device with more then average specs for a good price. Good for the entry level Android user who isn't a smartphone hipster but still wants a decent device.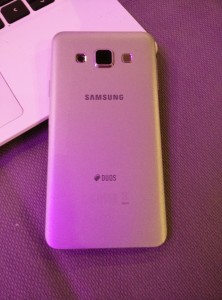 The J line. 
Available in the second quarter of 2015 these are the low end phones in the line. The lines consist of the Samsung J1 . A low end smartphone for a low price with a low resolution screen (480×800) and a basic processor and camera spec.
For who : 
At a cheap price this is a phone for people with moderate or low expectations of a smartphone. If playing bejewelled and snapping a picture of their dog is the pinnacle of smartphone technology , this is the phone to choose.
Conclusion.
Samsung is starting to mature in the mobile market by establishing a clear product line AND easing up on the (over)zealous use of their TouchWiz interface that has been irritating their high end customers for quite some time.  The unibody designs of the A-line phones look better then the cases on the current Galaxy S lines (which is a little awkward) but we think this is only a matter of time.
Related Posts