May 20
At the age of 17 I owned my first real personal computer. A 8086 XT Pc. It had a whopping 20 MB hard disk and a "color" screen. Monochrome "amber", the referred to as the only color the screen could display. Booting took minutes, installing software took tweaking and knowledge, and all in all it was new, exciting and fun. And it was beige, of course. Back then … everything was beige.
One day, rumors started drifting my way :  Other students told me about BBS' s, mysterious computer systems hiding behind a telephone number. Managed by 'SysOp's', another kind of super computer human who 'controlled the system'. Most of them were underground and mysterious, some of them were a professional service. Some of them might have been pirates on a ship in the middle of the Caribian .. or maybe not.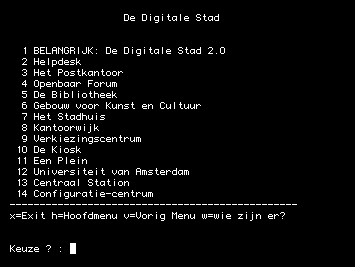 I was intrigued. Intrigue turned to marvel, marvel to desire.  A Modem had to be bought, installed and put to dear use. And so a journey began. With a modem installed the previous day, a terminal client on a floppy and a telephone number scribbled on a piece of paper I came home and sat down on my throne. Somewhat nervous I started the application and configured a new 'Remote Host'. The telephone number of "De Digitale Stad" (The Digital City) in Amsterdam was entered and squeaking and whining a connection was made. "De Digitale stad" was connected to "The Internet" and therefor I became empowered with "The E-Mail" (Exclamation Mark to be inserted while reading this.) To actually use e-mail I had to use mutt, a text based email client. And after probing and prodding, I composed the first e-mail in my life.
After pondering and correcting, contemplating I came up with the body : "Test" (Poetry, pure and simple !). Lovely,  but  to whom should I sent it ? The only email address I knew was my own. Well,it was just as good as any ! (I was an interesting person to talk to..so why not ? )  The brand new address was carefully typed in the correct field and the "ctrl <s>" was pressed.  ZOOMM …  my first digital message began it's way into cyberspace. (Pause a second … or two ) And there it arrived back to me ! Well that was quick! Marvelous new technology ! I yet had to learn that the message probably never even left the server, but the excitement of it all, the possibilities at my finger tips! I could e-mail with someone across the ocean! At no extra cost. Huzzah ! 
Since I didn't really knew anybody across the pond and my curiosity wasn't utterly fulfilled with the services on "De Digitale Stad". And so  I searched for some other BBS's and found them. Lists with telephone numbers were exchanged again during school hours, with notes on how good and worthwhile they were. Connecting through a telephone line at 2400 baud gets you about 240 characters per second if I recall, and that was exactly what you got: Characters. In full color, where available.
 And boy , those menu's were filled with options: downloading .JPG's, downloading .mod's (the Camemans MP3), and chatting with other user(s). The  plural of "User" only applied if the sysop had more than one landline. This was however rarely the case on any of the BBS's I visited. 
And of course there was the magical ability for 'uploading'. Uploading to get credits, credits to allow downloading. What I downloaded I uploaded somewhere else to gain even more credits! Meanwhile, through the messaging boards I got to know people, learned about computers, learned how to set up a BBS myself and after a while people called into my system. Dropping files, typing messages, submitting stories, manuals, hacks and books. We were "surfing" at the cutting edge of technology!
But in a world which is always connected, offering enough bandwidth to stream HD movies and connect to thousands of online friends those systems were sure to fade away. Or were they?
Well, if you would start a telnet session to towel.blinkenlights.nl you will see an ascii version of starwars. Telnet to miku.acm.uiuc.edu and you will see Nyancat which is all nice, but telnet to xanadubbs.ca (open a shell and just type : "telnet xanadubbs.ca") and you will end up in a secluded world, a singularity in CyberSpace, a BBS. Not searchable, but menu driven and ancient to the touch, it will be a journey back in time.
At quadrilion times the speed "we had back in the day..". And rest asured :  there are many more like it. No longer through a modem, no longer at a bitrate a professional typist could  defeat with one hand, but the "feel" is as authentic as it ever was.
Hosting a BBS  yourself ought to be do-able, just have a look at lunduke's post here.  Hmmm, I just might start one myself and when I do, I'll scribble the address on a note here.
 If you want to get a feel of how it really was, go to the Internet Archive here and watch the documentary. Make sure to keep an acoustic 300 baud modem in mind when the gazillion of bytes you need so much to be transformed in a HD movie take a bit longer to arrive at your enormous hard disk, than you would like. You live in a future we couldn't foresee back then. Enjoy it.
@mcvries
Related Posts
Jan 28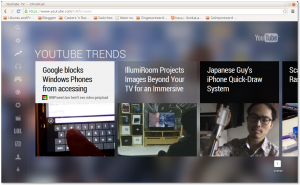 It's time for a Quicky! This works on any OS, but using Chrome as a browser sure helps on the PC side.
Would you like YouTube to look like XBMC, FrontRow or any other spiced up mediaplayer?  Go to: www.youtube.com/tv and enjoy its very slick interface. Wouldn't it be very nice if you had a remote control to go with that? Let's  make it so!  On the left tick the settings button (the little gear) and first of all log in. The second option you see there is Pairing. This allows you to connect your tablet or phone to your YoutubeTV. It presents you with a link and a code. Key in the link on your browsers tablet and punch in the code. After connecting you are able to search on your tablet, queue up a bunch of clips and play the content fullscreen on your big computer screen or television set behind your mac mini, Linuxbox or Raspberry Pi. Sweet!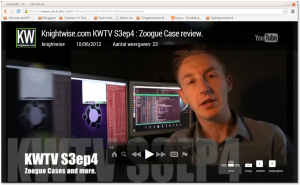 Related Posts
Jan 15
Evernote, oh evernote, how I have come to love you. And to be annoyed by you. No linux Client, seriously?
Ah well, but there is everpad, which works reasonably and there is the website, which works reasonably well 'as well'. But reasonably isn't always good enough, now is it. And as a cross platform slider, even with an ever so slight Linux preference, you want the same experience everywhere.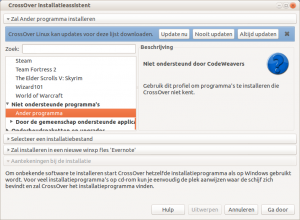 So, ever heard about PlayOnLinux  or Crossover? What they both do? They Wine!  🙂 PlayOnLinux does it for free, only on linux. And crossover is a paid application which runs on linux and on Osx.
Wine, is an application for linux helps you running Windows applications on linux without installing a full windows machine, be it virtual or not. So you will have a smaller footprint on your HDD. Wine is the hardcore, console driven, text file editing, parameters eating core of both applications. So if you are a really hardcore, text file editing  parameters eating kind of console guru (in which case you'd probably rather die than using any Microsoft software) you could just use Wine. But if you are a happy Linux Camper, not to hardcore into the console, loving your rig, but you just gotta have that 'One application', (even just because you can)  PlayOnLinux or Crossover can help you out. Big Time.
I used both to run Evernote on my system, and the latest installation was done in Crossover. The people at codeweavers every now and then give their software away for free and I jumped on the bandwagon, just to see how it ran. Well, I stuck with them so far, so they must be doing something good.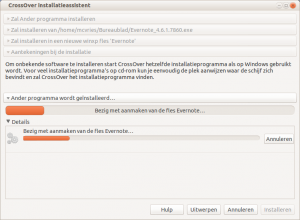 So how does this work? Download and install crossover from their site, and while you are at it, download the latest version Evernote. My setup uses 4.5.10.7427 at the time. An installed version of Crossover gives you some menu options, and one of them is 'Install windows Software'. Hit that one. We are going straight to our goal here, so we choose to use an installer file of our own and we create a bottle which mimics aWindows XP machine. Crossover will prepare the bottle and it will install Evernote into that 'Bottle'. Which are these bottles I talk about? Well, ever heard of sandboxing your applications? A bottle is a Sandbox. A self contained environment just for that application. So you can copy the whole application to another machine with Crossover and pick up where you left off. Crossover will make some menu items for you where you can start the Windows application so in my case, running Evernote was a painless experience.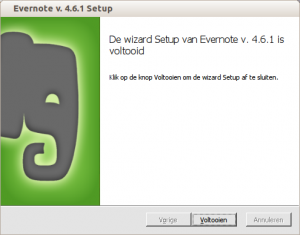 Just these things to consider : within Crossover or PlayOnLinux choose XP as a windows environment, and use Wine 1.4.1.
And after a while I took an MS office cd, edited my existing Evernote 'Bottle' and installed Word and Excel alongside Evernote. Opening the dreaded docx coworkers share with me went great, without any formatting issues. Don't bite my head off, sometimes the easiest way takes some non open software.
Links : Crossover.
_____________
McVries is an I.T. professional who tries to avoid the dreaded Vendor Lock In as much as possible by means off open source solutions. Hit him up on twitter @mcvries_ , GooglePlus or visit his blog on www.mcvries.nl
What applications are holding YOU back from making the switch .. and could Crossover be a solution ? Tell us in the Comments Section.
Related Posts
Oct 20
It was a first timer for me : an "in place" upgrade. I had made it 'a thing' to install every Ubuntu version fresh, and do it fast. Creating a list of installed applications, exporting the software sources I collected and then let it install everything automatically after a fresh instal of the OS. This made it possible to do a totally clean install and be up and running within 90 minutes. But yesterday I got tempted by a tweet from @omgubuntu, explaining how to do an easy inplace upgrade. How? just run "update-manager -d" from the terminal. And i was curious, updating anything on Linux has become a breeze, so how would an entire Operating System upgrade turn out.
So i started a terminal, and pasted the "update-manager -d" and pressed enter. 
 At that point I was given the option within the update-manager to do a distro upgrade, which I chose and I let it run. And thats all there to say, it went smoothly, fast and since we had friends over, almost enirely "unattended". (So its 'Social Life – Friendly' technology.
Well, let's cut to the chase, what is it like that "Ubuntu 12.10". It looks more mature so to say, the transitions between applications, the hiding of apps within the unity interface just feel more.. more.. reliable, stable, … no, consistent. Yeah, all over my first conclusion was that it's more consistent and more professional then 12.04. There, i said it, it's a professional desktop. That might be why they have built up the guts to ask a contribution when you go to the download page.
I've found some nice touches. For example a dual monitor setup now results in two monitors with their own dash and an automatic focus when starting applications on either monitor.
The dash has the new feauture of "The Right Click", where right clicking on an item gives you for a music file the ability to play it directly, for pictures the ability to mail them to someone and so forth.
One other thing i found while frantically clicking away at my new setup, some heavier 3D applications run faster. As an benchmark i always test with UrbanTerror to see what framerate i get. On this laptop using gnome 2 it has always been around 54 FPS, with SolusOs it was the same and with Unity i never got above the 24 FPS. And now it does, a nice 50 FPS was in my top right corner.
Another nice surprise is the wifi connection, after a nap or a well deserved deep rest it reconnects in about half the time it used to, a mere 4 seconds.
Any hickups? Well, i have found one, Thunderbird doesn't show up in the notification centre. But that seems to be a problem with my own settings. Moving the .thunderbird in /home/mcvries to a different location and starting 'Fresh' makes it show up again. So there's a small job left for me.
I am far from ready exploring and tweaking but for now I am quite impressed. Not in the least from the in place upgrade which plain simple was elegant and easy. Installing a new version of an OS was never this easy for me before.
Not an Ubuntu User yet? Head over to Ubuntu.com and find out!
A post by Guestblogger McVries  http://www.mcvries.nl  A blog about my experiences using an opensource OS while working as a Windows sysadmin, and being the techno advocate for the organization i work for. @McVries_   Skeptic IT Manager with a liking for open Source.
Related Posts
Nov 10
By McVries, Geek, Dad, Avid Reader, Open Source Enthusiast, @mcvries_ on twitter.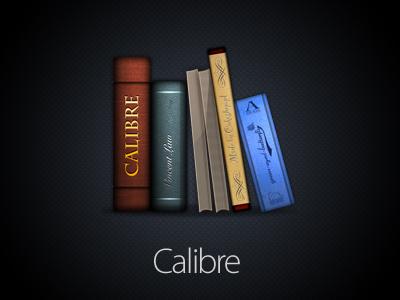 Calibre.
Distraction free reading, a bliss after a day of notifications, phone calls, co-workers with questions and the lot. Just kick them shoes off and put your feet up, maybe sippin' a glass of Laphroaig. Lovely. And in the last four years or so the idea of me ploughing through a pile of books is no longer a reason to worry about our oxygen levels, paperless it is. An E reader, specifically a Kindle, is my way to protect the environment.
Using Calibre, a multiplatform Ebook management suite, to manage my ebooks gives me the freedom to use actually any format with the Kindle. Calibre reads any Ebook format I can think off and is able to convert them to about any other format. So the usual setup is something like this, I add an epub, txt or doc file to my collection and with a single click I tell calibre to email it to my Kindle. Calibre knows that that little device isn't multilingual so it translates the whole book into the mobi dialect it does understand. Sweeps it out through port 25 and it lands on my nightstand.
So although I actually own a quite locked down device I don't really notice it as such.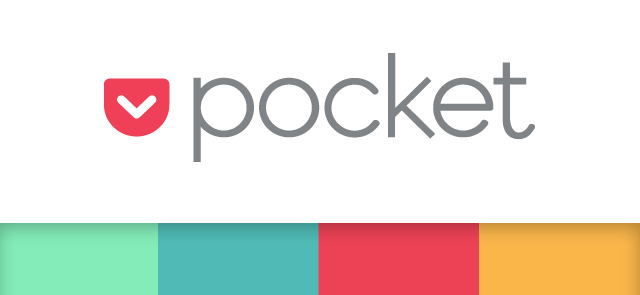 Pocket.
Throughout the week I tend to collect quite a few articles and blogposts which I all mean to read later. I save them to my Pocket account if they are a bit longer then usual and if I don't have a direct need for the information. They wait patiently inside my pocket account and every time I have the time to read up at all the interesting stuff I didn't get to in that week I can use the Pocket webapp on my laptop, or the application on a tablet. That is just fine and dandy, but the setting is not that of distraction free reading. Popups are still there, the screen is still a glowing display and it just doesn't feel like reading the way it does on a Deadtree or Electronic book. Especially the well written informative and longer articles I like to read in a more Zen situation.  And here comes calibre to the rescue again.
Calibrate my Pocket.
Calibre contains some nifty tools and one of them is "Fetch News", which comes with a trunkload of predefined scripts. One of them titled "Pocket". And although there are some caveats, with sorting and archiving the downloaded articles and working with the correct tags it actually works pretty well for me. And while I was ironing out the forementioned caveats, all of a sudden I ended up creating an Ebook containing six months of weekly columns by a well known columnist here in the Netherlands. Neat.
The HowTo.
Presuming you have a Pocket account and have your credentials available and you have got a copy of calibre running on your preferred OS, here we go.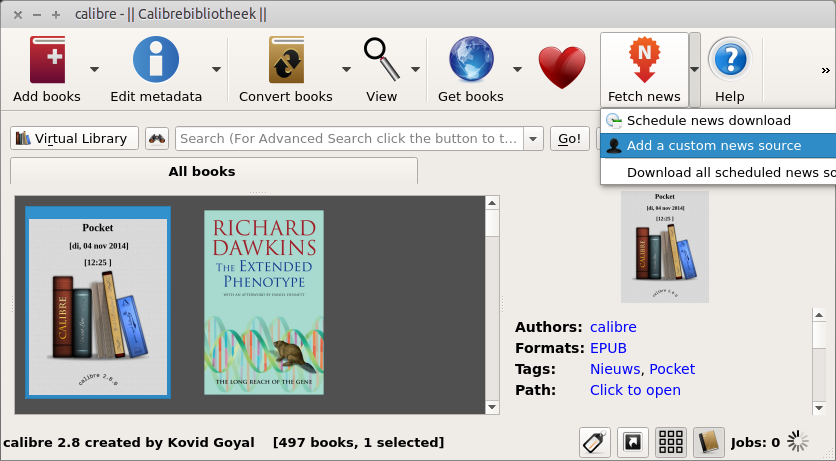 Summary: In calibre click Fetch news and select Add a custom news source.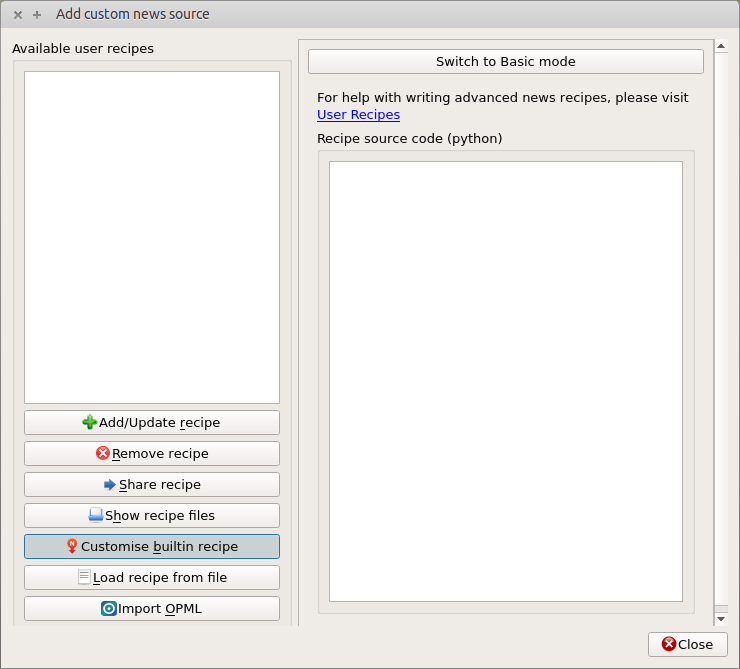 Now choose to Customize a builtin recipe. In the next screen you want to select Pocket.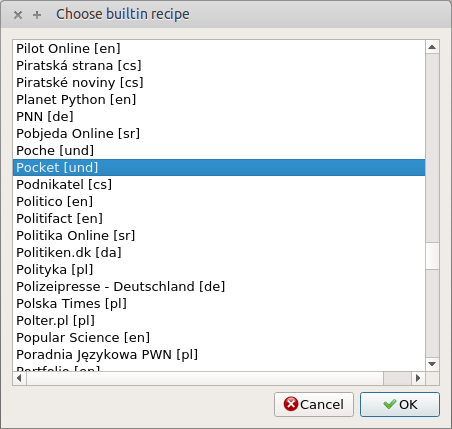 In the edit screen as below you can select the Script on the left en in the right panel scroll down to the "Settings people change" to finetune the recipe for your needs. The picture (click to enlarge) shows the defaults.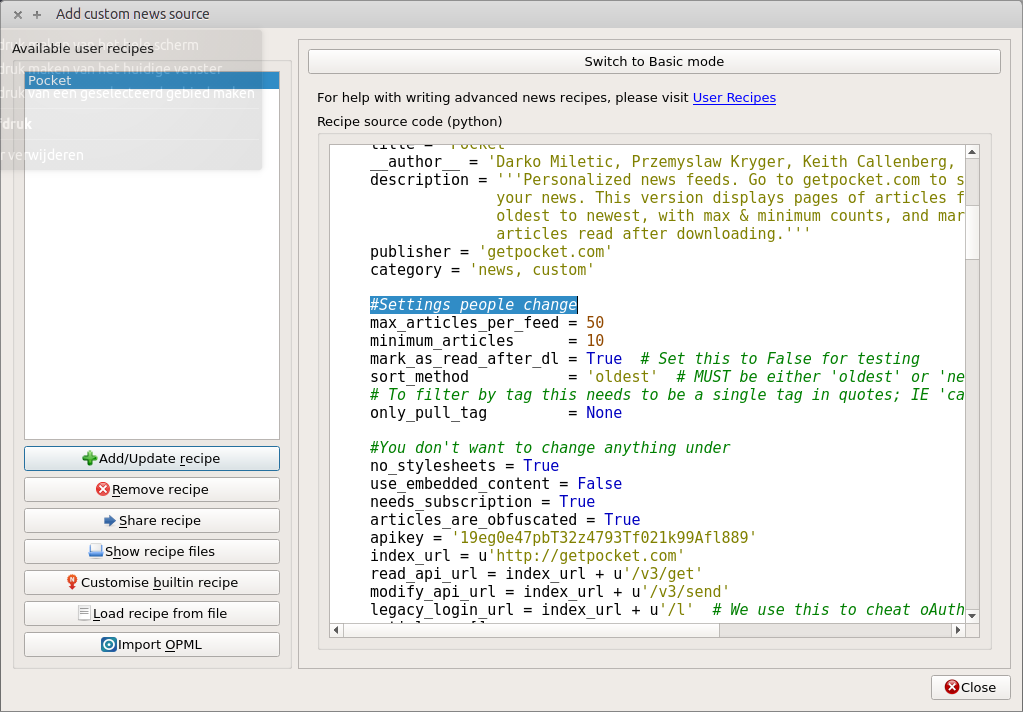 I changed some options for my needs. My version reads:
#Settings people change
max_articles_per_feed = 50
minimum_articles = 1
mark_as_read_after_dl = False # Set this to False for testing
sort_method = 'newest' # MUST be either 'oldest' or 'newest'
# To filter by tag this needs to be a single tag in quotes; IE 'calibre'
only_pull_tag = None
If you don't meet the required minimum_articles, the script fails with an error. And since I push that button, I want those articles, even if there are just a few. So I lowered this to 1. The mark_as_read_after_dl. I changed this to false, since I want to use my webapp for managing my pocket account. And the sort_method I changed to newest, so if I fail to manage my pocket account I get the latest articles first instead of wading through a whole lot of stuff I have forgotten to clean out. The "only_pul_tag = None creates the situation that only untagged articles are pulled down. So if you would like to create a dedicated stream to your ereader the tag "calibre" or "ebook" would be approriate to use. Just don't forget to tag them correctly when tagging to pocket!
And don't forget to save your script (Add/update recipe on the left) and click close. Some loose ends here, even if you saved it it will still warn you you might lose the changes. Take a risk for once and click close. On we go: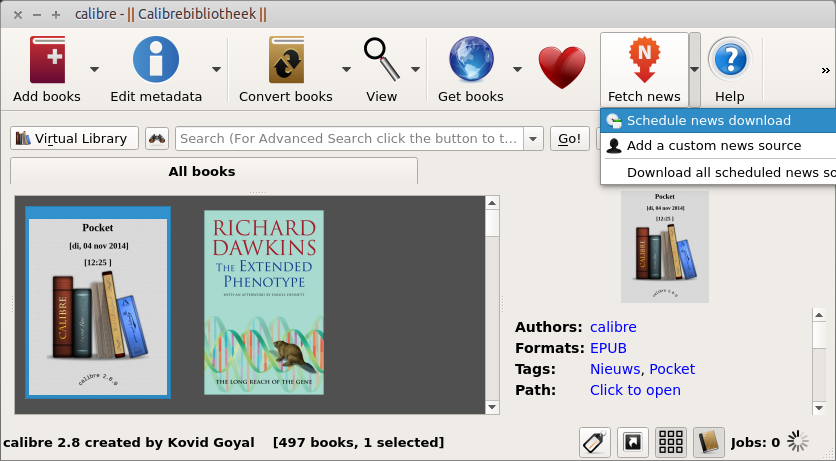 Under Fetch news, schedule news downloads will tie your freshly editted script to your pocket account. Just pick the Pocket script under custom, create a schedule and fill in the credentials.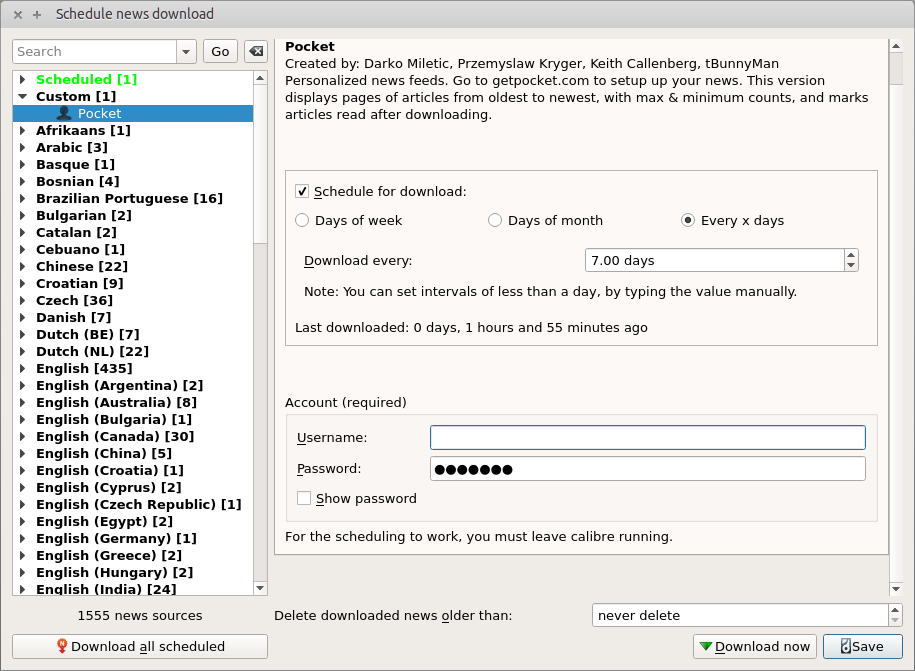 Now to go out and build your own ebook for your reading pleasure. Under Fetch news click "Download all scheduled news sources"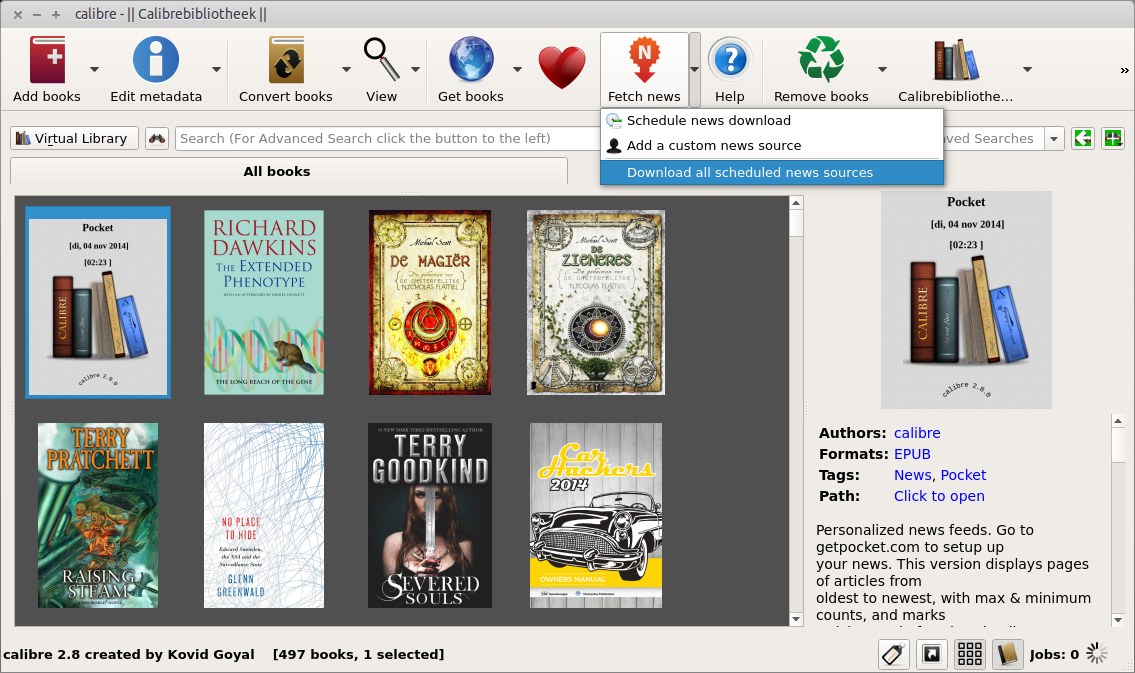 Allright, after this the actual building of your ebook will take about 2 minutes, tops. Done, you now own an Ebook with all the needs to reads you collected throught the week. And the next time it will only take about a minute. Transfer it to your E reader and discover it is menu driven, with smart links within the ebook for navigation and enjoy your distraction free quality time with the interesting stuff you harvested.
Get Calibre here and join Pocket here.
Related Posts