May 12
It had only been a couple of days since the release of the latest version of Ubuntu's next incarnation 13.04 when I decided it would be time to give it a spin on my Lenovo Thinkpad. I had only purchased the little 11.6 inch I3 laptop a couple of days earlier ( A nice second hand machine if I may say so ) and was planning on using it for most of my day-to-day computing tasks. Having read up on all the 'latest' features to come to 13.04 I was looking forward to the next version of Nautilus and having a peek at the new "Friends" application that had come to replace Gwibber. But most of all I was looking forward to the speed increase in Unity.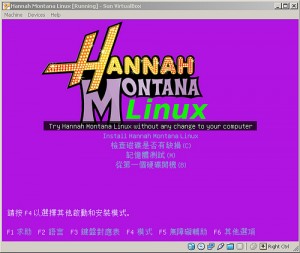 Four hours later I woke from a daze of searching forums, entering command line strings, downloading packages, fixing dependencies and filing bugs to a system that was actually working. As it turned out the "bleeding edge" of Ubuntu Distro's had been hemorrhaging into my work schedule where it had eaten up the precious time of "Getting things done" in favour of "Getting things to work". The system was operational, but somehow I did not have the confidence in my installed machine that I normally have. Why ? Because I take my computers seriously. Computers are an integral part of my work routine and I actually rely on my Linux powered computers to get things done for work, but also for things like blogging, podcast producing and so forth. And I hold those Linux powered systems to high standards : They have be stable, reliable, consistent and most of all, help me to get things done. 
I flash back 7 or 8 years when I bought my first iBook (G4 powered Mac Laptop) and experienced the joy of having a computer that helped me be creative and get things done. This is raw contrast to the dodgy XP and Vista systems that seem to need constant cleaning, maintenance, repair and re installations. I had a computer that got the job done.. And I liked it.
 So having spent 4 hours on a "bleeding edge" Linux distribution to get it working just the way I wanted to had been a learning experience (as most Linux related things are) but not quite what I had in mind for the afternoon. With Blogposts unwritten, Podcasts unrecorded, work email .. unchecked it somehow reminded me of those dodgy XP machines we spent hours to fix.  I wiped the drive and re-installed trusty Ubuntu 12.04 (Long term support) exchanging bleeding edge features for slightly older and boring well supported stability. I did it because I needed to get OTHER stuff done.
 The question has been nagging in my mind ever since : What if we took Linux seriously. And by that I do not mean the "ham-shack amateur passion" in which we all run our own favorite super tweaked distribution. Not in the way we bicker and squabble over the best graphical user interface.. But 'Serious' in the way a company would use it.  Over the last couple of years I've seen the Linux scene expand in adoption and popularity. From the bearded geeks in their basements whose only source of light was a flickering command line prompt to a much larger host of geeks and even end users who have discovered the wondrous world of Tux. But the question remains if the Linux community with its resources of developers, bug fixers, advocates and users would be enough in a "real world environment".
To illustrate my point let me pose you a question. What Linux distribution would you pick to install on 2600 workstations, spread over 4 countries. Its average user level "novice" its support and management servers centralized  With Microsoft's "active directory" things like remote configurations, policies and software packaging are quite able to produce a somewhat uniform and centrally managed workstation landscape. What Linux system would you pick to replace it ? On the one hand stability and support is an issue, so the 'bleeding edge' of Debian Testing might not be something towards you would want to entrust your day-to-day business processes. On the other hand there is the issue of support where you need to make sure that your install base is not starved out of patches and support after 9 months. And lastly there is of course the need for a centralized system to make sure system configurations, policies and so forth can be managed from one location.
When I look around the Linux landscape today I see few distributions that are up to the corporate task of being the primary OS for a desktop workforce (I am not talking about servers) As colorful as distributions like Pear_OS or Hanna Montanna Linux might be, they do not have the resources to make in the corporate world. Other distributions like Suse or Redhat ( who have corporate backing ) lack any form of centralized management and configuration tools like Microsofts Active Directory. You might have a fair chance of rolling them out on the desktop, but only to a workforce that is able to install and repair their own workstations. And then there are those other distro's who are looking for an unity between their different platforms. They are shunned for "selling out" to the idea of "free and open source" in favor of making a buck.
And so I ponder what would happen if some bloggers got what they asked for. "Windows will be dead in 2 years". Then what ? What os is going to be on the workstation of your aunty Jeanne over at the DMV ?  Who is gonna support Uncle Joe as his Arch Linux workstation reports broken dependencies. What company will be the first to roll out "Hanna Montana Linux" as their strategic choice for the desktop.   We have been touting for years that "The Linux Desktop" is gonna make it to the mainstream, but I wonder what we do if we get there. Because then it will be in the hands of the "average" users. Students who need to get their papers done. Accountants who need to file tax returns, Tattoo artists who need to have a high res picture of that Hanna Montana clipart before they paint it on your shoulder. People who do not have the slightest notion what Linux is about and why it is so great. People unaware they can compile packages from source or tweak their system to a whole new level. People who associate penguins with David Attenborough instead of Richard Stallman. People who are not in the know. In other words : People who need to take this stuff seriously and use their computer not to "do things" but to get things done.
Related Posts
Mar 05
You have heard us rave and rant about several "Office" alternatives on the Knightwise.com blog many, many times. To be honest, anything that could get us away from the highly OS-centered clusterf*ck that was called 'Office' was a good excuse for an article. We've taken you on journeys to the cloud and explore GoogleDocs, we have given you amazing alternatives like Openoffice and Libreoffice .. we have even herded you towards the command line to type out your contribution to this existential plain using a command line only application. Let's face it  : Ever since that nosy paper clip told us like it "LOOKED" like we were writing a letter .. we have gone off the deep end. .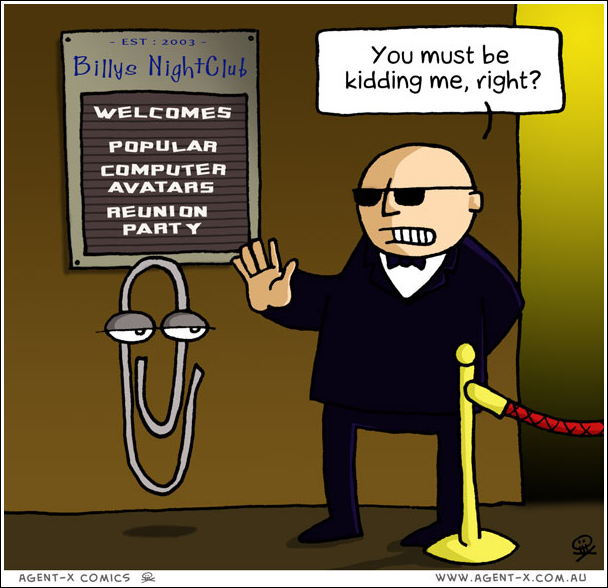 So to be consistent we are going to do something completely different today. We are going to chase you back into the cloud towards the plains of Redmont to get the most out of you free skydrive. Yes, that magical place in the cloud where you can store your favorite cartoons of Bill and Balmer dancing in pink tutu's, that place where you store those "pie in the sky"-charts away from the wretched claws of your dying harddrive .. that place .. that you have hardly visited after opening up an account 6 months ago. However .. that is about to change because we are about to tell you some cool things you can do .. with your skydrive (aside from storing documents in the cloud .. of course) 
Create documents : The coolest feature that Microsoft would like you to not know about is that you can create and edit documents in your skydrive for free using the web based versions of Office.  This is a pretty spiffy alternative for those among you who don't want to spend the 100 dollars a year on Microsofts new SUBSCRIPTION based model of office, but still won't go that far as to use GoogleDocs or another product.
Share and collaborate with others : Just like Google Docs skydrive gives you the ability to work together with others as you are writing the next Twilight-killer novel. Because you still want a Social life you can use some granular security settings to define who you want to be able to access those documents.
Access files on your home computer : For this one your computer needs to be ON and needs to be a Windows machine running the skydrive client. You can log into the skydrive web interface and rummage around on your home harddrive without ever having to leave wherever you are at that very moment. (That IS the whole point of working remotely.)
So you ready to get started ? Get your skydrive account here and dive into this PCWORLD article on "Getting started with Skydrive" and embrace the power of clippy once more.
Related Posts
Oct 11
My good friend Dave Gray (also my co-host at the global geek podcast ) called me this afternoon with some great news. He got a reply from Scoble on his WordPress blogg actually encouraging people to get him on the A-list over at wordpress. Now I know this might all sound like jibber jabber to most of you , so let me explain. Dave has a Blog over at WORDPRESS. WordPress is a service that hosts people's blogs (the biggest service actually) and has a top five list of most read blogs. The Scoblelizer is one of these blogs (we call these people A-list Bloggers) . Made by Mr Scoble (former Microsoft employee and major internet celebrity). Daves Iny tiny article about the impossibility of getting mentioned in this top five as an average-joe blogger with all these A-list bloggers on the wordpress service. And mr Scoble replied ! encouraging everyone to take a peep at Daves blog. Basically saying he was tired of being on the top five ant thought that it was somebody else's turn. The equivalent would be a Pablo Picasso telling the world to come take a look at the skeches you made in your hobby room. It all inspired me to write up this little article.
The paradox of mainstream media.
One of the great things that have always attracted me in both blogging and podcasting was the fact that the means to make the cut where the same for everyone. In the beginning you would need an publisher to get your message in the paper , get a book out or whatever. You used to need a radio station to get your voice heard and you would have to sleep with the producer to get on the tube.
All of that has changed thanks to the power of the internet . Now think about it : Everybody could be somebody. Everybody had an article , everybody has a voice and everybody has equal access to the masses.
But the maturity of the internet has taken its tole. Even in cyberspace we are becoming aware of what can only be called "mainstream media". In our little microcosmos we have our own celebrities. Rest asured : mentioning their names to the average joe on the street will probably get you a "huh?-and-a-shrugg" but to us cybernauts ringing names like Scoble, Dvorak, Curry, Lewis and others are as common as apple pie in Alabama.
Somehow sites like Digg, delicious and others that are the "lords of the lemmings" drive the droves of socially bookmarked surfers towards these mainstream lanes of Top-bloggers, Celebrity podcasters and unintentional amateur pornstars (hello Ms Hilton). So somehow I wonder if the single voice of the average Joe can still be heard.
And what about the average Joe ? An interesting discussion lately presented me with the following dilemma. Would you bend your words, twist your tongue and flex your ideas in order to be popular ? Or would you rather speak from the core of your soul to ten people who appreciate what you are doing.
I (for one) have made up my mind. With an itti titty podcast reaching some 150 people a week. My blog gets hit about 80 times a day. And you know what ? I don't mind. Once in a while one of my regular listeners or readers drops me a comment, taps me on the shoulder or even walks up to me at work and says : Great post ! I love that . I appreciate the small crowd more then the large amount of people that will probably never really care what I say , but just hit my blog cause "everybody does" or cause it was at the top of some list.
But in fear of being branded as "Sulking blogger with digg-rank-envy" let me reply that one of the greatest pleasures of writing is not being read, but to write. One of the joys in podcasting is to create from the core of my soul and not molding my content to appeal to the masses. I wouldn't mind 50 000 people to FIND my site , I would just feel weird having to write for all of them on a daily base. Somehow all these eyes or ears would change the acoustics of creativity. Would I create just like that , or change my content in order to remain popular ?
So let my tree fall in the forest , I don't really care if somebody hears it or not. The joy is in making unique stuff that is read by unique individuals. If somewhere around the world ONE person smiles when reading this .. i'm satisfied. Because the reward of creativity is the creation itself.
Related Posts
Jul 27
A long time in the making.
Its been a long time coming , or has it been a long time overdue : Its finally here. The first cross platform VIOP & Videochat application to span the bridge between Mac and Windows users. The switchers holy grail so to speak. The missing link between the two communities.
For those of us who parted the land of the Windows users and boldly buy a Mac, ( either because we did not have the pubes to rebel and buy a harley , or just to score with the chicks) we fairly quickly felt ourselves in isolation of the instant messaging world. Sure , OSX comes with mighty fine chat-tools like for example Ichat .. So that mighty fine Isight web-cam on yours could do some good .. but .. there is no one ON i-chat now is there.
Meanwhile in the Windows world.
Meanwhile in the Windows world people are chatting and nudging and webcamming (and sometimes even stripping) their happy days away with the one big happy family on MSN Messenger. Ok, I was happy to finally get rid of those bouncing smilies, pink backgrounds, screaming avatars and vibrating chat windows .. but this was lonely. Sure there are some good msn clones out there , but none of them support web-camming between YOU and the rest of the world. Sure , there is Mercury ( hellishly slow , weighs a ton, eats memory like Oprah and does not work if you are behind a router) . So there I was , Shiny Isight and no one to wave at. THank heavens to Skype for putting out the great app they make and for bringing us webcam support. I had played with it before : the PC to PC webcam session between two Skype users is faster then watching tv ! If I ever thought the MSN webcam protocol was the pinnacle of streaming video compression : Skype to Skype makes it look like a snail on ice. So as soon as the beta came out I just had to get my hands on it.
Download and install.
Downloaded and installed it on my Imac and rang up my friend Blue on his Windows PC (also with a built in webcam) And both audio and video worked fantastic. Ok the speed is not that good when it comes to video but the quality is awesome. Audio is crispy and when you hit the full screen button .. The future is here.
So with my Macbook on the table , isight tucked away in the lid… Talking full screen to my buddy at the other side of the globe (while doing the dishes) all I needed was a fish in a bowl, a model of the USS Stargazer and a Galaxy class starship beneath my feet.. " Captain to engineering" .. i shout and tap the invisible communicator on my chest .. No response .. no starship .. As I look at my Skype screen and wave to my distant friend who is tapping finger to his forehead … At least I can say THIS part of the future .. is here. Find your Skype for mac HERE
Related Posts
Jun 15
Windows genuine .. erm … Genuine ?
A few days ago, it was discovered that the Windows Genuine Advantage program (that little tool that checks if you have a real or pirated version of Windows) actually 'phoned home' to Microsoft. Although this was far from a big surprise , it still caused a bit of an uproar in the cyber community. On the techpodcasts mailing list we were talking about this subject , so I thought , I would give you my take on all of this.
( Source )
Et Phone Hooome.

Windows Gen. Adv phones home ? What a surprise. I didn't like the program in the first place. Don't get me wrong, i'm not one of these 'if its MS : Kick-it' kind of people. Thanx to uncle Bills and Grandpa Steve's software I make a living (i'm an IT consultant). BUT .. I think WGA ( win.gen.adv)
is flawed in two ways :
First of all : What it does. : If you don't have a legit version of windows, it won't let you upgrade. An unprotected (legal or illegal) copy of XP connected to the internet catches some horrible virus faster then you can say 'WillyWonka" and before you know it this little unprotected machine is becoming another oompa-loompa drone for virusmakers who just love to turn it onto a little Zombie Pc to make sure a virus like for example the BLASTER virus will be around for years to come. (if they don't select your unprotected machine to become a viagra-promo spreading spam-canon). So no genuine windows ? Sorry dude .. you'll get hacked. Now I would not mind that if the machine just died then and there , its because of these unpatched zombie pc's we get even MORE viruses out there. (and more spam)
And second of all : I don't like WGA for what its does not do ! Shut your Windows down for-good if you don't have a legitimate version. I mean : If you can write a peace of code that can see wether or not an operating system has been copied illegally .. why in hells bells leave that operating system running in the first place. I mean .. if somebody walks by my house and steals my garden gnome.. I'll run after him .. i'll catch him .. And then i'll put a pink sticker on his back saying : This man stole my garden gnome.. and send him on his merry way. If Microsoft was TRUELY serious about pirate control they would let WGA shut the illegal copy of Windows down right away.
Shut it down !
But they don't .. Why ? Because if they have to subtract the number of illegal copied versions of Windows from their total market share they would NOT be having 90 percent of the market anymore. They would have shutdown 40 percent (and i'm being mild here) of all the Windows versions out there and would FORCE people to pay for their product. And that is where the fun begins. At that moment people have to choose. 200 euros forjust XP , 85 euro's for macOSX, and any distro of Linux .. for free. Sure they would have some adaptation problems switching to the other os'es but actually having to PAY for xp would make them give it serious thought.
So instead of going the full mile and shutting down the non genuine xp's , WGA just leaves them running.. unpatched and annoying the rest of us.. And they leave WGA running.. just to phone home as-well.. You never know what they could use the info for.
Related Posts