Apr 14
 We already told you about some of our favourite Chrome apps in the first post of this series, So this time its time to dive a little deeper into applications/extensions that will actually help you to do things for which you otherwise would need an application. We have broken them down into some easy categories for you to follow.
Entertainment.
I think the days we actually stored music on our devices and played back those files are as obsolete as shouting "Put the needle on the Record" at some teen playing a DJ gig with his laptop. Since we are talking about Chrome extensions here, I can only assume that you have a connection to the internet all the time.  With so many free audio streaming services available the only thing that is keeping you from playing the latest Shakira album over and over (and over) is your bandwidth cap.  Some of the Chrome extensions we love here are  Spotify and Soundcloud. Sure you get some commercials when you use the free service, but that's just like real actual radio. If you should be in the business of running your own PLEX server at home and would like to stream your (audio and video) content on your Chromebook ? Try the Plex app. (But do make sure that you open up the right ports on your router if you want to access your server from the outside).
Production.
But what about when listening to music is not enough ? There are a couple of great apps out there that will actually help you MAKE some music. From simple voice recording with "Voice Recorder" to rather complex audio mixing with Audiotool. Want to annoy your friends by badly mixing 2 tracks together using an online DJ mixer ? Try Until AM.
Connecting to other machines.
But what if your Chromebook isn't enough and you need to connect to other systems and devices ? When you need an SSH session to your Linux machine (or your mac) at home "Secure Shell" is without a shadow of a doubt one of our favourite applications. It reminds us of the popular Windows terminal client PUTTY only 4983 times better. It remembers sessions you have saved to your servers across multiple sessions of Chrome, so you always have your connections at your fingertips. If you need to go a step further and dive into the graphical side of things, you might want to try "Chrome RDP" to connect to your  machines running the Remote Desktop Protocol.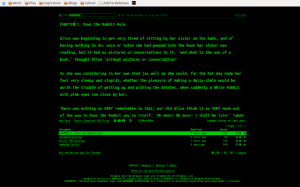 Productivity.
Ok, The only reason you bought a Chromebook (or use Chrome) is so you can spend hours on 9gag and Reddit. So its a good thing we even dug up some productivity apps. Outlook.com might be a little bit of blasphemy in this Gmail centered environment, but the Chrome app DOES get you to your mailbox environment even though its not controlled by the "Big Bad G". Another pretty simple Chrome app we found is called Workflow. Workflow lets you organise your tasks into lists and sub-lists. It's more like a text based mindmap but it does give you a pretty good overview of what you are working on and what subtasks are involved. Speaking of "simple" and "text based" we found "Writer" to be a very nice distraction free text editor for writing up text without being distracted. We love the "black and green" terminal like interface, especially if you run the Chrome app fullscreen. Writer lets you download your writings to different formats or saves them to the cloud so you can continue editing them in another chrome browser.
And finally
With all the commotion about the Heartbleed exploit .. Install the Lastpass Chrome app and sort out your passwords once and for all.
Links.
Related Posts
Apr 13
When you think of it "having applications inside of a browser" might seem like a bizarre idea. However this IS the case when you take a look at Chrome and the Chrome OS. All chrome applications that are available in the store (and that turn your Chromebook from a porn-browsing paperweight into an actual "computer") are also perfectly usable inside the chrome browser.
The great thing about these chrome extensions (or chrome apps) is that they are highly cross platform. Whether you are running chrome on your Chromebook, your windows or Linux machine or even on your mac : Chrome apps will look the same everywhere. The also have vastly the same possibilities (and limitations) everywhere. Most of them might not be usable if you are offline, but most of them do simulate a full fledged application (where it not that you KNOW they are running inside a browser). As we hop from OS to OS we write sweet love poems to the following list of chrome-apps for giving us a consistent and pleasurable experience .
Feedly
Some chrome apps are just links to web services, and with the Feedly chrome-app there is not getting around it. Its basically a link to the web based interface of Feedly. The good thing is : Feedly looks good, its fast and it works. The Chrome app takes care of logging in for you and BOOM you are reading through your 2908383098 unread articles. Good luck with that.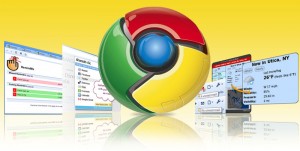 Pocket
"Oh – Ah" .. I want to read that later ! That's something we scream about 4 times a day when we tread upon an interesting article that is just to long to read at that very moment. I hit the "save to pocket" icon in my top tool bar and the article gets saved (with pictures and everything) to Pocket. Whenever I feel that i'm browsing around aimlessly ( Facebook – newspaper- Reddit – 9gag – newspaper …) I punch up the Pocket extension and browse through the articles I saved earlier. Pocket also has a great mobile app that lets you read the articles offline on your mobile device AND have the articles read out to you with a text-to-speech function that sounds like Stephen Hawkings hot sister.
Evernote
Here we can only say one thing : This is without a shadow of a doubt one of the very best Evernote clients for Linux. By the time that our popular note taking application to release a native Linux application, pigs will have colonised other planets. There have been some attempts by open source beard bearing goblins to make a client that interfaces with Evernotes API on Linux .. but the chrome app takes the cake. Sure it won't work offline, but it IS the cleanest way to connect to your web based version of Evernote on ANY OS.
Google Drive
Why would one need Google drive when one has Dropbox or even the locally installed Google Drive client ? The answer is simple. This extension does not drop the Google files into your desktop ecosystem .. this IS the Google desktop ecosystem. Not only do you get easy access top all the files you have stored on Google Drive , you can also instantly access them in the very same window, regardless of your OS. Whether you would like to write a love poem to Miley Cirus, do a spreadsheet on how you will managed your finances one you marry her .. or draft up a slideshow on why a care-bear should be featured as your upcoming company logo .. its all right there in ONE window.
Google Calendar
Without my calendar I am lost. Browsing over to my calendar in the cloud and logging in to enter an appointment ? I'm too lazy. The Google calendar extension gives you your calendar in a window at the click of a mouse. I love having the short cut to this Google app (Because that is what it is) on my desktop is just too darn handy.
Google Mail
In know I might be boring you to death with Chrome apps for "standard" Google services .. but they ARE the ones that do what they do just right. The cool thing is that these (native) Chrome apps do give you the luxury of a standard desktop applications like notifications and the ability to become the "default' application for handling any email shortcuts.
Gliffy
Visio. Microsofts 'Miauw Du Chat' when it comes to drawing up complicated flowcharts or organisational charts that feature your name waaaay down the bottom. There aren't a lot of replacements from this app in the cross platform world. Good thing that there is Gliffy, Gliffy is free and has all kinds of nice flowcharts and funky network diagrams for you to play with. Gliffy even lets you store them on line (all though the number of Flowcharts you can save is limited in the free version).
Mindmeister
We all have brilliant idea's. We just don't have the brilliant idea to stuff something (like a piece of paper or a pencil) in our pocket to write them down. That's not such a bad thing because pen and paper is a pretty shitty way to manage an entire brain fart. You want to be able to draw branches and sub-branches. You want to organise your thoughts into categories and subcategories . You want to do this anywhere and preferably .. for free. Enter Mindmeister. A great online mindmapping tool that works on any device that comes with a browser (except the Nintendo Wii). Aside from having native clients on IOS and Android that sync with the cloud, Mindmeister now also has its own chrome app. You can only store one or two acts of brilliancy online in the free version .. but nobody ever said that you should have just ONE brain dump per document.
any.do
The one thing you have to DO with TO-DO lists is keep track of your to-do's. If your to-do's are stored on different devices, one of the things you need to do is keep them in sync. Any.do does sport a native IOS and Android client that syncs your Todo list with the cloud. The great thing about its chrome app is that it creates a nice pop-up window that you can set to the side and keep track of your to-do list that way. Any-do is as polished as a native app and looks identical on every os. Love it !
Links.
There are of course more Chrome apps out there that might carry your favour. Tell us about them in our comments section.
Related Posts
Apr 09
Guestpost by Stayathome G33kDad.
Hello Wisegirls and Wiseguys!  It is Matt, the Stay­at­home G33kDad from Northern California.  I am jumping in here on Chrome Week to share my Chromebook with you. I received an Acer C720 for my birthday and I am loving it. I use it everyday to keep my journal, surf the web, send and receive email and manage multiple websites.  It is lightweight, starts up in under 7 seconds, and the keyboard is so easy to type on.
I was initially considering a tablet with a bluetooth keyboard to fill this need. I have a great lenovo laptop, and it is fairly light. I run whatever my current favourite linux distro is on it.  However, to have the Chromebook to just pick up and go; it's awesome.
I find the Chrome OS (based on Gentoo linux, btw) to be snappy and powerful I am in the process of doing a couple of proof of concept pieces to prove just how versatile this computing platform can be.  I will be releasing both a video and audio podcast recorded, produced, and published using solely my C720.  I'll keep you all posted on the progress of those projects.
All in all, I love my Chromebook and I would recommend it to anyone who is looking for a lightweight, fast, task-oriented device. And, it's fun, too.  Just last night I used the HDMI port to stream episodes of The Walking Dead on my flat screen tv! Really cool.  
Here's my unboxing video.
Related Posts
Mar 18
This week in "Server week" we are going to set up a variety of servers that allow you to do a variety of things. One of the most basic and versatile server you can set up must be the SSH Server. Long time fans probably know that the SSH server is the base ingredient for a lot of fun stuff you can do. For example.
Transfer files over the internet.
Work with command line applications from a remote computer.
Tunnel your browser traffic through your own server to stop nosy network admins.
Connect to your home network with a VPN connection.
These are just a couple of things you can do, but before you can do that, you will need the basic ingredient : Let's set up an SSH Server.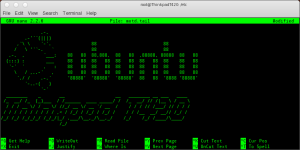 Required ingredients.
Debian based Linux distribution : ( you can do it with a redhat based one too, but we use a debian based one for the tutorial)
Static ip for your Linux distribution.
Connection to the internet.
If you don't have a static IP : A dynamic DNS service like opendns or Dyndns.
An open port on your router forwarded to your linux machine.
Let's get cooking.
Open up a terminal on your linux machine and type : sudo apt-get install openssh-server
After the server is installed, connect to it from a remote machine using a terminal application like Putty (for Windows) Secure Shell (for the Chromebooks) or from the terminal on other Mac and Linux machines.
Connect to your Linux server with the command : ssh yourusername@theipofyourserver
And starting out that is ALL you need to do. If you want to do this from the internet you need to forward the correct port (The standard port is Port 22) from your router to your linux machine so you can make it accessible from the internet.
Lets make it pretty.
Lets make it secure.
SSH servers run standard on port 22, so a lot of scriptkiddies will go around the internet and "knock" on your port 22 to see if there is a server there. We are going to "obscure" the location of your SSH server a little by changing the default portnumber (Remember you also need to adjust this on your server) Follow THIS tutorial to get you started.
Next time you connect remember to connect with ssh -p portnumberyouchose yourusername@theipofyourserver
If you want to get rid of entering your password when you connect you can log in using secure SSH keys. Its a little bit on the advanced geeky side but it DOES keep your machine extremely secure : Only a machine with a unique digital fingerprint can connect using this method : Here is a good tutorial.
Lets start using it.
The SSH server offers you a variety of functionalities we talked about in previous blogposts. We will line up the best uses for SSH here.
These are just a couple of examples of what you can do over this very powerful little SSH connection. Remember always to use strong passwords and keep your server up to date.  Have fun ! 
Related Posts
May 23
You have heard me tout praise about the wonderful todo application Wünderlist before. This nice looking todo application helps you keep track of items to procrastinate, while they are easily cataloged in lists and available on your various mobile devices. Sure : Wunderlist comes with an IOS app, a Chrome extension and a web interface. However lately the Android version of Wunderlist seriously got on my nerves. A known bug (even with the current version) makes the application start "flashing" on and off, if you accidentally rotate the screen when the app is open. Since I was not in the mood to have a stroboscopic todo list.. it was time to jump ship.
The requirements were simple : A free application, with clients on the 2 biggest mobile platforms, a free synchronization option, to-do lists, browser extensions for Chrome or Firefox and a good old web interface : Slider friendly. 
Remember the Milk came close, but you can only sync your items once every 24 hours when you use the free account. Hopping from device to device every 3 minutes does not make that a good thing. So ANY.DO is the great alternative. Its free, has a very VERY good looking IOS and Android application and a killer chrome extension that lets you add pages to your todo list, but also manage your entire todo environment just from the corner of your address bar. 
So .. if you want to cross-platform slide your way out of procrastination, we highly recommend you give any.do a try.
Links : any.do.
What is YOUR favorite todo app ? Tell us in the comments section.
Related Posts