May 20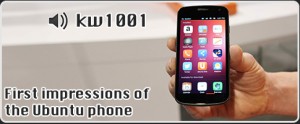 We kick off season 10 of the Knightwise.com podcast with a hands on review of the BQ Ubuntu Phone. We review the hardware, talk about the fledgling OS and see how the phone holds up in "daily use". Splice in some cool tunes selected by Daniel Mesner and you have yourself the first episode of the Knightwise.com podcast, season 10.
Links
Music
KW1001 First impressions of the Ubuntu Phone
Related Posts
---
May 20
"There is an app for that ! ". How many times have you heard that phrase, probably uttered by some smartphone waving geek who instantly shows you how to fix problem Xyz in your life using a pre-packaged app. And there is nothing wrong with that.. as long as there IS an app. But what if there is not ? What if you spend hours online looking for an app that doesn't exist or doesn't quite do what you want it to do ? Wouldn't your wish to be able to TELL your computer exactly what to do ? Well there is ! It's called programming. Don't worry if it sounds weird but before the time of beard-sporting iphone hipsters with 5997 apps on their smartphones we used to PROGRAM our machines to work for us.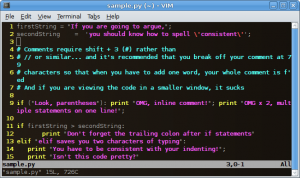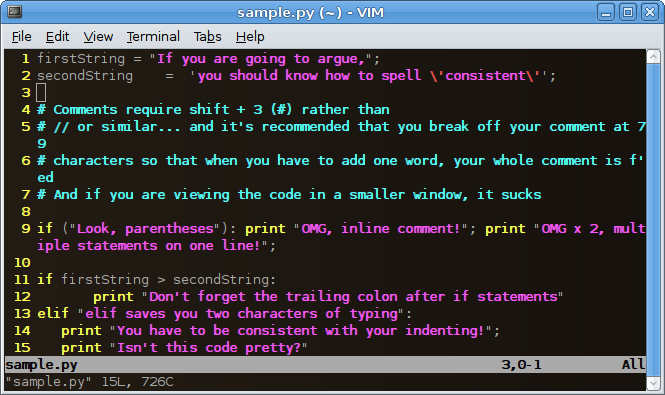 A great way to start to learn how to program is by using a raspberry pi. The inexpensive mini computer is a great place to start when you want to learn how to program. The Pi is geared heavily towards the Python language and offers great tools which you can use when you want to learn how to code (or teach your kid on how to code). But where do you start ?
The Full Circle magazine has been running a series on "how to program in python" for quite some time. They have collected all these articles into 3 PDF Issues of their magazine that you can download for free. Its a great way to start your first baby steps into Python scripting and discovering you don't always need an "app for that". Even with a few basic programming skills you can upstage those app-jockeys by saying " I WROTE a script for that !". So download the tutorial, grow a beard, put on sandals and start screaming profanities towards closed source software, because you're on your way to becoming a Python Programmer !
Links :
Related Posts
May 14
Tracking to-dos or tasks has been a problem for me for some time. My struggle with it has been well documented so I won't get into a long explanation here. TLDR: I keep switching task tracking tools because they all seem to have major drawbacks.
Several weeks ago I accidentally came across an app that I had downloaded at some point in the past, but that I couldn't ever remember using. That app is Todoist.
Todoist is, quite simply, a to-do list app. At it's most basic, it allows you to put tasks on a list, and check them off when they're done. If your needs are simple your usage of the tool can be that simple. The biggest benefit I've found with todoist isn't that it has a number of additional features that can help you track and manage your tasks so that you can get more done. The features are handy to be sure. The biggest seller for me is that those features stay out of my way unless I actually want to use them.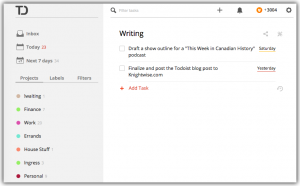 Some of the most obvious out-of-the-box features are things like Projects and Due Dates. By associating with a project you can group tasks together either for a specific focus or a GTD-like review session. By adding Due Dates to tasks they will show up in some of the views that exist in the app like Today and Next 7 Days. These views provide an excellent burn-down list for getting through your day.
The app will also allow you create sub-tasks. This can be done either by selecting a "Parent" task when editing a to-do item, or just by dragging things around on the task list. Tasks slide around seamlessly. Sub-tasks provide a nice visual way to break down complex work items into simpler constituent parts.
Todoist will also let you filter tasks. The filters will allow you to show you just a specific subset of tasks. The one I find the most useful is one of the built-in filters "No Due Date" for finding things which I either haven't decided when they need to be done, or have forgotten to tag with a deadline.
The last of the basic features I want to touch on is something found throughout the app. It's use of natural language for things like due dates and filters is fantastic. If something is due today, set the due date to "today" and it will figure it out. "Tomorrow", "next thursday" and "four days from now" will all get you the correct due date for your tasks. If you want to see things for which you missed the date, simply type in "overdue" as the search or filter query.
While not a feature specifically, there is also some gamification at work in Todoist. The app will award you "karma" points (unless you opt out) for both using the system and getting your tasks completed on time. It sounds dumb… but to some degree, for me at least, I think it does provide a bit of an incentive for me to keep sticking to the system.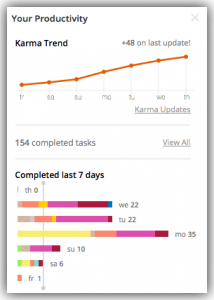 Todoist also has a premium version which adds a ton of features, most of which I'd never use, but there are a few key ones. The first is being able to add notes or attachments to tasks. This is great for tracking the status of a long-running task or something with a few intermediate actions (which maybe should be their own tasks, but I digress…) The other key feature is task backups. The app will backup your task list and maintain an archive so that you can restore from a recent backup. The cost of the premium service is $33 USD / year. I'll be renewing my premium subscription next month. A handy comparison sheet is available on the website to show the differences between the free and paid tiers.
The last thing I wanted to touch on is platform availability. Todoist is available pretty much everywhere. Android, iOS, phones and tablets are all covered. Mac and Windows clients are also available. There are also a number of browser extensions. The basic web-based UI is fantastic. This is truly a cross-platform juggernaut.
Links:
Keith Murray is a software architect and developer can be found on twitter as kdmurray. He also blogs about technology and science at kdmurray.net.
Related Posts
May 13
There are certain things in the universe that are constant. Toast always falls with the Marmelade coated side DOWN, cats land on their feet and Will Smith's son Jayden will never be able to utter an intelligent sentence on social media.
And the same goes for interesting articles on the web. Their will be a constant relation between the moment you find an interesting article you want to read and the lack of time you have to do so. So how about fixing that problem. What if you could store those interesting articles and .. have them read TO you when YOU have the time.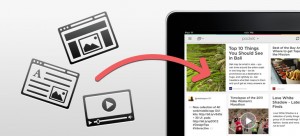 No time right now ? It's in the pocket.
Enter "pocket" : A notebook service that lets you store articles in the cloud to read them later (either on or offline). Pocket consists of a free cloud based account that lets you store articles and webpages and an application that allows you to read those articles when you have the time.
Adding articles to the "library" can be done with a Chrome or Firefox extension. You can access your collection of stored articles via Pocket's website or use the application.
The application "syncs" your pocket articles so you can read them offline on your mobile device (Smartphone or Tablet) and is available on IOS and Android.
The one excellent feature you can use in the Pocket app is that you can have it READ the article out loud via text to speech.
Its a bit like listening to a podcast of articles you have collected on the web. The voices are fairly natural to listen to and you can adjust the speed AND the language so your Dutch article doesn't get read by an English voice. (You should try it though , its hilarious).
The pocket service, the extension AND the pocket apps are free and available on all the major operating systems. Don't read the web.. have somebody read it to you !
Links :
Related Posts
May 12
We continue our Cross platform productivity week posts this week and focus on that one little application we use the most on our computers these days … The browser. (or the World of Warcraft Executable, depending on your taste). Chrome is a little bit of a cross platform blessing since it not only straddles most of the Operating systems we talk about, it also has access to a wide range of extensions. We listed a couple that help you to be more productive.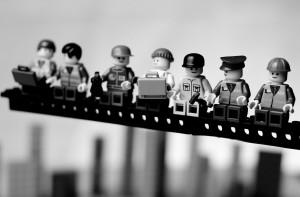 Writebox for Chrome.
When I write blogposts I hate to be distracted. No matter how advanced my laptop is, or how multitask-friendly my operating system tries to be … when it comes down to doing some writing I want something plain and simple. Writebox is just that : A text editor in a window that gives you text on a plain background. You can tune the colors to your liking (amber letters on a black background for me) and start typing. Writebox syncs with Dropbox and your Google drive so you can 'pick up' where you left on on another computer or on another OS altogether.
Dictate with Dictation.io
All the cool bosses of the 70's had secretaries. These girls would sit behind giant typewriters while their bosses dictated all kinds of important letters to their management (or mistresses) So why don't WE do that ? Forget the typewriter and the mistress part, how about you start talking to your computer right now. Dictation.io is a great website/extention that lets you dictate whatever you want to write and spits it out in plain text. Copy – Paste – Done. No matter what OS you are on.. as long as you are running chrome. https://dictation.io/
Mindmup
Whenever I need to prepare a podcast or do a presentation I use a mindmap to organize my thoughts. Some people type stuff out, but I have found out that my brain just doesn't work that way. After a little looking around for a great (free) chrome friendly Mindmap tool, I stumbled across Mindmup. It lets you create as many mindmaps as you like and store them on your Google Drive or in Dropbox. Unlike Mindmeister we mentioned a while ago, Mindmup does not have a restriction on the number of mindmaps you can create using the free service.
File system for chrome os.
This is actually a collection of several applications/extensions for those of you using a Chromebook. With this extension you can connect your Chrome file structure with either Dropbox, Onedrive or a webdav service; tying the different locations where you store your data together. Gone are the days of having to upload files and open websites/services to get to your teletubby wallpaper collection.. Enjoy !
Links.
Related Posts
May 11
When you are a cross platform slider, hopping from operating system to operating system, you know that life is HARD sometimes.
One of those hard things in a sliders life is finding a good app to build slideshows and presentations that works on EVERY OS. I used to swear by using keynote for this. Its probably one of the simplest and most elegant way to put together a slideshow and become the "dealer of death-by-powerpoint". You can just see your audience die from the sheer boredom of your presentation, but they die with a smile on their face. Hey, those 200 slides about the annual hamsterwheel stockprices were boring as hell, but boy were they pretty !. The downside is that Keynote is only available for Steve-jobs-loving Apple jokeys and that doesn't help you when you just have your Linux laptop with you.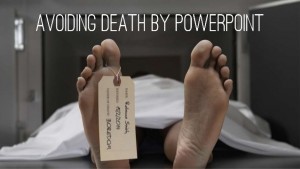 "Release Openoffice" I can here you scream. Yeah. It is pretty much a cross platform alternative for Keynote and it will let you work on presentations using your Mac, your Linux machine AND your Windows box. The downside is that IT (being Openoffice) looks like it was built in the 80's and your presentations are about as sexy as an open box of Twinkies in the poring rain. And whenever you want to go grab your tablet or a smartphone … Openoffice just doesn't help you there.
What remains is Google Slides and Powerpoint online. If you have a browser and an internet connection you get get all of your slide-slicing stuff done from no matter where you are. But the default templates in Powerpoint online are a bit stale and the ones in Google Slides feel like they are from the late 70's ! The more platforms you can use .. the more boring your slides become .. or not ?
So enter 2 good alternatives to make those "online" slidedecks a little bit more interesting are Slides Carnival (For Google Slides)  and some of the free templates on Office online t Both are a great resource to help you make those "standard" presentations a "little" special. So there

Cross platform presentation making doesn't have to be so boring after all

Links :
Related Posts
Mar 03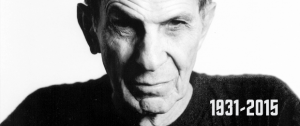 We pay tribute to  the late Leonard Nimoy in a special episode of Storytime.
Shownotes. (Music)
kw909 Storytime Goodbye Spock
Related Posts
---
Feb 19
Is your mailbox overflowing ? Is your to-do list getting out of control ? Have you forgotten to pick up your significant other from the airport 3 times in a row ? Sounds to me you need a system to organise the myriad of things you have to do. Good thing there is KW908 : Getting things done the Cross platform way. We talk about the system I use to organise my tasks and my life .. the cross platform way.
Shownotes
Music provided by Daniel Mesner
kw908 : Getting Things Done, the cross platform way
Related Posts
---
Feb 06
"I run operating system X, I prefer distribution Y, I like desktop interface Y better" I've heard the discussions over and over again. Sometimes people stick to their guns and defend their choice, other times people hop around from OS to OS or from Linux distro to Linux distro just because they want thingie X that isn't available in Distro Y.
The question is : Why do we still need to choose ? If we can train our digital workflows to be operating system independent, why can"t we take it one step further and instead of 'choosing' our operating system .. why not design it ourselves ?
The question came up when I got back from a visit to Fossdem this week (Belgians largest open source conference with attendees and speakers from all over the world). Seeing all these pretty Linux distributions and the powerful stuff you can do with them made me all eager to take the plunge once again and go "Full Linux" for a while. I slide from OS to OS (My main workhorse is a Mac, my traveling companion is a Chromebook that has Ubuntu on the side, my desktop runs Linux Mint and I have a Surface Pro running Windows 10). Lately I have been having hours of fun playing around with the Chromebook. Its simple operating system charms me into using it quite often. Its clutter free, not a lot of distractions and I like its simple elegance. However it is limited. Some things just don't work on Chrome, but luckily for the Chromebook I can just 'sidestep' into the Ubuntu version I've installed via Crouton.
Hopping from OS to OS at the press of a button is a joy, however, since Ubuntu uses the same Root kernel Chrome OS does .. Some features are missing. (No iPTables means no way to use Sshuttle, my favorite vpn client) The other downsides from working on the Chromebook are its limited storage (16 gigs divided between Ubuntu and Chrome OS) and the low quality screen. I love working with the little machine when i'm on the road .. but it has its limits.
Meanwhile my super powerful Macbook Pro sits by the wayside, waiting patiently until I have a new task for it to do. (I do most of my audio and video production on my Mac and it IS the main machine for my business so tinkering with it is just not done). A bit of a shame really.
Side by side.
As I was once again working on both machines side-by-side this week, I wistfully thought : How cool would it be to have the power and screen size of the mac, the simplicity of the Chrome OS and the power of Linux rolled into one machine while still having the option to "slide" back and forth between the operating systems at a whim…
Sure, I could dual boot my Macbook pro with some flavor of Linux but that would violate one of my basic principles : My Mac is my work machine, my livelihood .. so excessive tinkering that might harm the OS or the data on the machine is NOT done. Furthermore, since the latest upgrade to OSX Yosemite, dual booting has become a lot more complicated. So the alternative was easy : Using a virtual machine. With plenty of Ram and an SSD drive I would have not trouble throwing some Gig's and a few cores at my Linux distro of choice and run one on top of the other.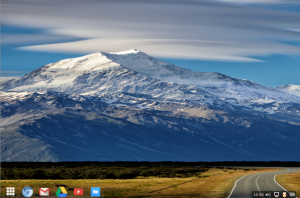 So what to choose ? Choosing your distro is always hard. And in my case I wanted something very specific. I wanted the distro to have a light graphical user interface (I don't like clutter + I wanted it to be sharp and snappy so I didn't get the feeling I was running a VM. On the other side I also wanted it to look like Chrome OS. So what to choose ?
Chromixium : A great distro that I found out there that does just that is Chromixium. Basically its a re-build of Chrome OS but using the open source version of the Chrome browser : Chromium. The Chrome-OS look and feel is done by heavily modifying an E17 interface and adding a plank dock. The operating system is light, elegant and well done. The great thing is : Where Chrome OS Stops, Chromixium go on. Instead of running on a shared Linux Kernel (like the Ubuntu installs in Chrome OS via Crouton) Chromixium is pure Ubuntu under the hood. That means : A terminal and access to the software center. Install whatever you please !
Looks like Chrome, Feels like Linux, Runs on a Mac.
So after I installed my favorite Linux applications (both Command line versions and actual apps) I have "morphed" my Chromixium into something that looks like Chrome OS but has the full power (and applications) of Ubuntu available at my fingertips. So now to get it to play nice with my Mac. In order for the Chromixium VM to be able to use the full resolution of my Retina display I made sure to assign it at least 32 meg of video memory in the Virtualbox control panel. I also assigned 2 cores and 4 gigs of ram. Next up it was time to install the Virtualbox Add ons into the guest operating system (Chromixium) to let it use the full resolution.
Retina Schmetina
The actual resolution of a 15 inc Retina Macbook Pro is 2650 by 1600 and I was puzzled why, no matter how I tried, I could not get my Chromixium VM up to that exact resolution when I put it in full screen mode. Turns out that this is actually impossible. The retina resolution is no longer tied to the actual resolution of your display. So you can "scale" the actual resolution of your desktop to 'appear' a certain resolution that is actually being 'mapped' on the actual resolution of your display. To make a long story short : I went into my Macs system preferences and set the host resolution of my system to a setting that "looked" like 1920 by 1200 and when I set my VM to fullscreen I saw that THAT was the actual 'physical' resolution the VM recognized.
So in the end I'm running an OS that is a mutated version of Chrome OS and that I have pimped out with a lot of "standard" Ubuntu applications ON TOP of my Yosemite install on my Macbook pro. It gives me the best of both worlds. The look and feel of Chrome OS , the power of the cloud (Both Chrome and Chromium can sync with my Google account and all settings, plugins and extensions are carried over between my Chromixium os, my Mac and my Chromebook) To power it all I have my Retina-display I7 Macbook pro and due to the fact this is a VM , I can easily make snapshots I can roll back to should something go wrong. I've already cloned the Virtual machine to my home server so I can access it remotely (via RDP) should I need to.
Tie in a couple of SSH connections and applications running on some of my other (remote) virtual machines and pretty soon I am having a hard time keeping track of what OS I'm actually using. And that is the whole point. The operating system needs to become abstract. A software layer that provides a you with the means to get things done. It is not there to be adored, it is not there to be fought over, its not there to make you choose.. its there to help you get stuff done .. regardless of what OS you choose…
Links : Chromixium
Related Posts
Feb 05
We visit Fossdem 2015 in Brussels and interview several open source initiatives communities and projects. We talk to the OpenSuse guys AND the Debian foundation on what they have been up to and ask the people from Jitsy why their cross platform secure chatclient is the cats Meow. The CentOS project tells us why they are the favorite distro for system admins and we learn that Diaspora is the open source privacy aware alternative to Facebook. Furthermore we learn how TOR works (and how it can help you get more content on Netflix) and what tool to use if you need to deploy 50 High capacity streaming videoservers (For My little Pony video's or your own Porn empire) with Puppet. So get  your propeller hat on and strap in for the Fossdem2015 interviews.
Links
Related Posts
---