Aug 31
We are back from a couple of busy weeks off in real-world land and got straight back into the Knightwise.com grind by breaking out the camera and interview gear. Reason for that was our coverage of the annual "Fanday", organised by Teekay421, the Belgian Star Wars fanclub. When we were done doing the interviews ( to be published later this week ), we took some pictures. Have a peek and get a nice preview of things to come later on this week. Enjoy.
Click here to see the full set
Links.
Related Posts
Aug 31
This is another guest blogger post on Knghtwise.com, this time from Keith Murray (@kdmurray) who brings us some thoughts on work styles.
---
We're all different. This probably doesn't come as a surprise to most of you, and for the rest… surprise!
When you spend a lot of time dealing with people who share a lot of our thoughts, beliefs hopes, dreams and who generally think like we do it can become easy to forget that as individuals we're all different. Therefore when it comes to finding ways to work and be productive we all need to figure out what works best for us.
I'm not going to lead you on some lifehackeresque productivity porn rant for the next 12 pages. I'm going to try to leave you with a couple of techniques you can try to see just what works best for you when it comes to delivering your peak performance. These are techniques I've used to get myself out of both productivity and creativity slumps, so hopefully they will be of some value to you.
"Time is what we want most, but what we use worst."
Time can be a powerful ally or a challenging nemesis. Most of us understand that having more time would generally allow us to produce more things. But what about better things? Adjusting the time of day that you do different tasks can help to put you in a different headspace.
For years I felt that I did my best creative work, including programming, late at night. Once everything was quiet and there were no interruptions I could focus on my task and get lost in a project. I was able to complete an untold number of school assignments this way as well as personal projects. As I've gotten older and other circumstances in my life have changed, this late-night time slot has become less and less effective. For a while I ignored the problem and told myself I just wasn't as creative or as productive a programmer as I used to be (or as prolific a blogger for that matter.)
I eventually realized that the problem wasn't the number of hours I had available, but how they were arranged. By moving some of that creative work to the early morning (immediately after having slept) I was fresh and awake, and the house was still quiet enough for me to be mostly undisturbed. Ultimately it wasn't the late hour that I needed, but a quiet time where I could focus on my tasks uninterrupted.
"We shall not cease from exploration, and the end of all our exploring will be to arrive where we started and know the place for the first time."
As important as the time of day you feel most productive or creative is the place you choose to expend that energy. If you find that you're low on energy trying to blog from your dark windowless office, try a new locale. If you have a laptop take it out to your kitchen or your patio where you can have more light or heaven forbid: fresh air.
If you can, try taking your work to a space outside your home or office. A park bench or a coffee shop may be the change of scenery you need to stop worrying about the 42 kilos of unshredded tax documents in the corner of your office or the pile of undone dishes in the sink. If you're not at home you can't do them anyway so you might as well get something productive done.
I have found that different locales work better for different types of tasks. If I'm processing photos, for example, I need to be sitting at my desk with my full-size monitor and no interruptions. It's something that takes a lot of concentration for me, so that environment works best. However when I'm writing I need to be pretty much anywhere but my office. A couple of local coffee shops have proven very effective writing spots, along with my kitchen table. For writing I also find that changing venues regularly (daily) helps as well.
"Music is intended and designed for sentient beings that have hopes and purposes and emotions."
— Jacques Barzun
Once you know when and where you need to be to do your best work there's one other thing that you can do to customize the ambiance to your needs: create a soundscape. This does not have to be complicated and it does not have to be fussy.
Some combination of silence, the ambient noise of your space and some added audio content like music or podcasts will undoubtedly help you to focus better. I include all of these things because you may find yourself in a busy coffee shop where the soft voices in all corners of the room coupled with the sounds of the espresso machine provides you all the ambient noise you need to get down to the task at hand. Perhaps your task requires a soundtrack of old favourites to counter the sound of your kids playing in the next room. Or you may be working on something that you feel needs complete silence. Each of us is unique and you may need to experiment a few times to figure out what works best for you.
When I'm working on tasks which don't require much brain power (filing, paperwork etc.) I generally put on a podcast to help keep my brain occupied during the drudgery. Conversely if I'm working on something that requires a great deal of focus, I will either opt for silence, or some soft music without a catchy vocal line so I'm less tempted to sing along.
"Without continual growth and progress, such words as improvement, achievement and success have no meaning."
— Benjamin Franklin
This is not an instruction manual on how to be productive. It is merely a guide toward some strategies which may help you out of a slump with your creative or other endeavours. Try these tips out and see which ones might work for you. If you have other tips or hacks you use to get stuff done let us know!
---
Keith Murray is a software architect and developer can be found on twitter as kdmurray. He also blogs about technology and science at kdmurray.net.

Related Posts
Aug 01
Its essential week on knigtwise.com and we try to look for the ultimate selection of gear to get things done on the road .. with the caveat that we want to lug along as few items as possible. so in that light we test out a different mobile setup each day.
Introducing the Windows Tablet.
"What ?"… Yes, I heard you gasp back there as you read this title in amazement.  "A WINDOWS TABLET ?" Your surprise is valid' for i haven't touched a Windows device for personal use for quite some time. Yet when i got a chance to try out this Dell Venue 8 pro .. I could not resist. Would it be a fair companion to take on the road with me or just some dead-weight gadget ?
Windows RT = Windows 'No-Thanx'
One of the reasons I had thrown aside any interest in Windows or Windows mobile devices over the last year was the quite horrible experience I had with the soon to be forgotten WINDOWS RT. Although a step up from the ageing and clunky interface of Windows Mobile .. It caused me a lot of grief. Not per se because of the OS itself though : I thought it was actually quite elegant on the first windows "phone" devices I tried out. "An elegant business version of what a blackberry should look like" I dubbed it. and I was right. (I mostly am)  if you lived in your mail contacts and calendar application (and connected to Exchange online and office 365), you would be fine. Move off this beaten path for just one step and you would encounter the beast of disappointment. Wandring through the app store would quickly make you realise that even "essential apps" who were abundant on other mobile platforms, were either poorly written or .. not there at all. Classics like Instagram were not available on the OS and only homegrown alternatives, built by well meaning but inexperienced developers, would give you a watered down alternative. Windows RT hit rock bottom when I gave my wife a Samsung Ativ S smartphone and sent her to wander into the world of Windows RT. No phone in our personal history has been more hated, more quickly discarded and took longer to get rid off secondhand .. then this one. A "handicapped" os, duck-taped to poorly aligned hardware. No apps in the store, device rebooting at random … not a chance. Sayonara Windows Phone.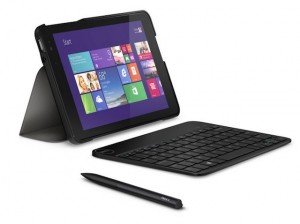 … This gives it the feeling of a "netbook" more then a tablet ..
So what about this one ?
Believe it or not , I was actually quite impressed with the venue when I first started using it. The device is a little on the heavy side compared to its other 8 inch compadres , but you aren't really holding a tablet, are you ?  Because whenever the windows 'Metro (we all still call it metro)  interface might irritate you, or the poor choice of apps in the store leaves you wanting … you can just go straight into "full desktop" mode. This gives it the feeling of a "netbook" more then a tablet .. hold the thing in your hands for browsing and checking mail and its a tablet. Hit the desktop icon and the whole thing seems to transform into a tiny notebook. For some strange reason this should make it a device that is neither one nor the other. Too heavy to be a Tablet, too small to be a notebook … And yet, thats not the case. As a "power user" I quite LIKE to have that "hidden OS" under the Metro hood. Sure enough its not easy to operate with your fingers (Dell does ship a 40 dollar active stylus if you really really want it) but .. hide a little keyboard and a bluetooth mouse in your bag and … Boom … Filezilla, A terminal application, Full blown Open Office. Chrome (and all the cool Chrome extensions) are right there. Who gives a dingdong that there are no Metro apps in the store .. ( "What store  ?") I'll just use this as a mini notebook. Its not lightning fast, you won't play the latest version of Halo on it .. But it works and it works pretty darn good too. For Emails, Content creation and the geeky stuff we love to do like setting up SSH tunnels to our home networks or … performing a penetration test with nMap .. the 8 inch compadre does it and does it well.
Pro
Small
Good battery life
Full desktop suite (Pro)
Con
Screen is rather small to use it desktop mode
A little heavy
Poor choice in metro apps
Conclusion.
Should the need arise I think I would be quite capable of surviving on this little tablet contraption. What it might lack in "richness" of its metro ecosphere it makes up for with full desktop apps. It feels like a heavy tablet but is in fact a very light and compact pc. Not lightning fast but portable enough to, in combination with a keyboard .. can become a very very versatile little pc.
Related Posts
Jul 30
During 'Essential week' I try to look for the answer : How much gear do we really need when on the road. Each day I'll focus on a piece of gear or a solution to find the "essentials" a mobile geek really needs to Communicate, Create, Consume and be entertained.
Just the phone please
If there is one thing I constantly have around then it has to be my phone. My trusty Galaxy Note 3, allthough a little big, is my lifeline to the digital world when I leave the house. With fast 4G connection, the ability to hook up to wifi hotspots, a large screen, a fast processor and 32 gig of onboard storage .. it kinda ticks all the boxes. Lets see :
Communicate
Allthough I seldom make phonecalls on the device itself, I mostly use it in handsfree mode in the car. (I do all my 'classic' phonecalls from the car) Occasionally I will shoot off a quick call using the Galaxy Gear smartwatch that I have around my wrist. The majority of my communications however are digitam : Email, Instant messages, Social Media and even Google hangouts. The sceen and the speed on the Note3 accomodate that perfectly. A little big for a classic 'mobile phone' but more the adept at being "a digital sidearm".
Consume/Entertainment
The Note's screen is big and bright and it has some room to spare for content, so reading books, surfing and watching video's on the device is pretty sweet.
The experience is enhanced by the S-pen that makes surfing a little easier using the pen instead of your stubby pinkie. Listening to music and podcasts ? not realy a problem aside from the fact the size and wheight of the note 3 do make it a little hefty to take out for a jog.
Creativity
As for creating audio and video material the Note3 is pretty powerfull. The camera is great, the onboard microphone too.. but typing on the device can be a little hard. Using "Swiftkey" instead of the native Samsung onscreen keyboard helps a little, but typing out long emails and blogposts is not something to look forward to. The note3 is big , but also heavy, so holding it your hands and thumb-typing the next edition of "The Hobbit" .. will be painfull.
Solution
I went online and found a great little bluetooth keyboard from RAPOO, the E6300. I had originally purchased it for use with my Android Tablet .. but there were some pairing difficulties. Rapoo reported back to me that the keyboard was "designed" for iPads and IOS devices, but it worked great when pairing it with the Note 3.
Just the phone ?
well, the "extras" to get everything done with "just" the Note3 do require you to "add" a couple of ingredients. I managed to use the Note 3 as my "full" daily driver when attaching a pair of Apple earbuds (they have a great microphone) and the Rapoo bleutooth keyboard. After being able to tilt the Note 3 in the optimal viewing angle, I was able to punch out the required email shitstorm and even cobble together a decent blogpost in Evernote.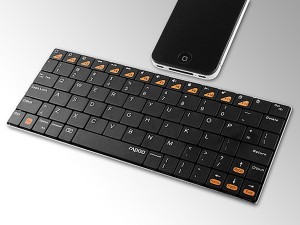 Pro
Using just the Note 3 (and the external keyboard) does have its advantages.
Small
Fast
Everything in one device
Always connected
Keyboard + stylus combo = Quite effective
Con
Heavy drain on the battery during heavy use.
Little on the heavy side.
Small screen
Rapoo keyboard is a little on the small side.
Conclusion
Yes you can survive on just the Note3, but only barely. Be prepared to focus on mobile apps (since this is a mobile OS) and have a charger handy. The Rapoo is a nice addition to what is in essence a VERY powerfull smartphone with a nice big screen. To get things done in a pinch these "essentials" will get you through the day .. although we are afraid the Note 3 (on a single charge) … won't.
Links
Related Posts
Jul 29
We dive into the holiday madness with kw808 : Holiday Anonymity and talk about ways to stay safe when you are away from your trusty home network or personal 3G connection. Who might be snooping, Who might be watching ? Should you be worried about the 16 year old script kiddy in the Hotel Lobby or is he just doing is own thing .. or is he looking at your traffic. Be aware of the risks and learn how to stay safe. We tell you how in KW808.
Shownotes;
kw808 : Holiday Anonymity [ 0:36 ]
Related Posts
---
Jul 29
We are back on the blogging wagon this week trying to bring you a short article on a daily basis around a certain theme. This week its 'essentials' week. What gear do we REALLY need when we are on the road and how much of our mobile tech kit is plain dead wheight. Its time to 'slender' down' our digital carry-all and go for the bare essentials.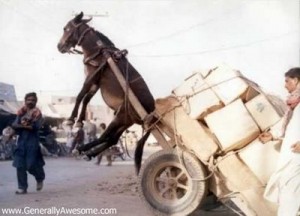 What do i carry ?
During the week I normally carry around my laptop (1 Macbook pro, my 'dual booting daily driver') a Galaxy tab Pro 8.4 tablet , A galaxy note 3 smartphone and an E-reader (since I love to read outside these days the glare from the sun renders any reflective device like a smartphone or a tablet, useless). Sprinkle in some cables and a couple of thumbdrives and my lunch .. and I have quite a hefty bag to lug around.
I carry too much ?
In all honesty, I don't need all of it. Much of what I carry around, I carry around "In Case I need it". My Smartphone (the Note3) sees a lot of action being my main source of connectivity, communication and entertainment .. but the laptop and the tablet don't see any use on some days. I've been terming my "lugging around of non-used electronics" as "digital daipering". Taking stuff along just in case …
What do I need ?
Well in essence I need Communications (I need to send out emails for my company) Creativity (I need to be able to write up a small blogpost) Connectivity (I need to have internet access since there are not nice hotspots when i'm out and about) and Entertainment (Something to read and something to listen to.
So how do I go about this ?
Every day in the coming week i'll be picking one digital solution that I pack in my bag and I see how good I can manage these four "requirements". What works, what doesn't and what I have learned. Stay tuned.
Related Posts
Jul 14
We go into depth into one of the most powerful command line programs to delve into the treasure chest of cat video's we call youtube. We explore Youtube-Dl, its capabilities and the vast combination of switches and parameters you can use to turn Youtube (and other video sites) into your personal b*tch.
Shownotes.
What is youtube-dl
How to get it
Command line overview 
Youtube Download 
youtube-dl <url of the video>
Youtube Download audio only 
youtube-dl —extract-audio —audio-format mp3 <url of the video>
Youtube Download search results (50)
youtube-dl ytsearch:"ted talks computers" 
–playlist-end 20 -R 50 
Youtube Download channel or topic (50)
Youtube-dl <urlfothechannel> —playlist-end 50 -R 50
Youtube Download 'watch later que'
youtube-dl -u username -p password :ytwatchlater

Youtube Download audio only 
youtube-dl —extract-audio —audio-format mp3 <url of the video>
Youtube Download search results (50)
youtube-dl ytsearch:"ted talks computers"
–playlist-end 20 -R 50
Youtube Download channel or topic (50)
Youtube-dl <urlfothechannel> —playlist-end 50 -R 50
Youtube Download 'watch later que'
youtube-dl -u username -p password :ytwatchlater
Subscribe : add
add "playlist-end 1 -R 50"
Make pretty : add
" -o "location/file/%(title)s.%ext)s"
Extract only the audio of a channel.
—extract-audio —format-mp3  "playlist-end 1 -R 50"
Related Posts
---
Jul 04
We go deeply technical today and discover the wonders of Virtual machines. What are they and why do we compare them to holographic characters in Star Trek ? We talk about the secret sauce to build a 'Datacenter in a Box' for your home. Instead of owning rows of old clunkers to test, or half a server rack to meet your needs, we take a tour of Virtualbox and how you can use it to shove an entire datacenter… under your desk.
You can also watch the Live recording of this show on Youtube.
Shownotes.
– Virtual machines .. What are they.
– How can you use them to work for you.
– Working out your strategy.
– What I use ?
– Virtualbox.
– Virtualbox extention pack .
– Vboxmanage commands.
kw806 : Datacenter in a box. [ 24:05 ]
Related Posts
---
Jun 25
We return to the podcasting routine with a show that is packed with Gadgets and clever life hacks. Its time to turn our geek bag upside down and tell you not only what is inside of it, but also HOW we use it. Tune in and learn the secret of how to become the optimal, creative, productive and entertained digital packrat without shlepping around a portable datacenter on your bag. Hone your vulcan hearing as we tell you "Whats in my Bag" (and how do we use it).
Shownotes.
Intro
My routine
Whats in my bag
Less is more.
BONUS : The behind the scene "hangout" of this shows recording.
kw805 Whats in my bag [ 15:51 ]
Related Posts
---
May 18
What does it take to start up a company ?  What does it take to make that company cross platform compatible ? What hardware do you choose , what software do you choose ? What services do you go for ? What are the challenges, the easy bits and where does it all make you want to pull your hair out  ? We answer those questions in this weeks podcast as we take a deep dive into the technology we selected and used to start up our own IT Consultancy company. Listen up ! You might learn something

Shownotes.
Introduction.
The difference between corporate and geek.
Requirements
Services
Hardware
Current laptop : Lenovo Twist.
kw804 : The Cross Platform Startup.
Related Posts
---