@mcvries uses your phone or tablet as a remote for YouTube.
Jan 28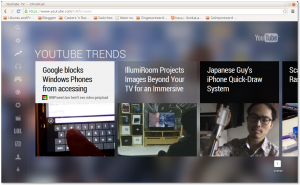 It's time for a Quicky! This works on any OS, but using Chrome as a browser sure helps on the PC side.
Would you like YouTube to look like XBMC, FrontRow or any other spiced up mediaplayer?  Go to: www.youtube.com/tv and enjoy its very slick interface. Wouldn't it be very nice if you had a remote control to go with that? Let's  make it so!  On the left tick the settings button (the little gear) and first of all log in. The second option you see there is Pairing. This allows you to connect your tablet or phone to your YoutubeTV. It presents you with a link and a code. Key in the link on your browsers tablet and punch in the code. After connecting you are able to search on your tablet, queue up a bunch of clips and play the content fullscreen on your big computer screen or television set behind your mac mini, Linuxbox or Raspberry Pi. Sweet!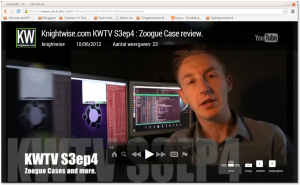 Related Posts