Jun 16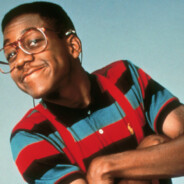 I have been pondering a while now on how I was going to write up this blogpost, thinking about the title, the lead-in, the postcard, the body and the takeaway (These are copywriting terms BTW) but in the end I decided to ditch the whole idea and just write this one off the cuff.
Truth is, I've been crazy busy lately. Having my own company, giving talks, subcontracting as a freelance Project manager AND moving house has left me with very little time to do anything remotely interesting in the geek world. That in itself is sad, seeing how much fun I had doing stuff like the Knightwise.com podcast and website over the years.
It has been SO busy that I even started sliding into "norm" land. You know, Norms, those folks who watch daytime tv and consume mass media. When instead of browsing through some obscure SubReddit devoted to cyborg bunnies, I was aimlessly scrolling through mainstream crap like 9gag, Facebook and some celebrity's Instagram feed. What has become of me ? ?
So I gathered up my imaginary friends (Neo from the Matrix, The ghost of Optimus Prime and a couple of dead Jedi masters) to host a virtual intervention. A moment in time where I told myself: Enough is enough. I urgently need to get my geek back! I need to read books which are insanely niche or unknown to the general public. I need to watch Youtube channels instead of Netflix enjoying smart content from brilliant people who live in tiny apartments across the world. I need to listen to ted talks in a way other people listen to pop songs AND I need to ramble my thoughts online, on my personal blog.
Yes! Blog, you know, that thing we thought up back in 2004 where everyone with a keyboard a screen a teakettle and an internet connection could write his or their thoughts online. Over the last years my "blogging" has more and more fallen into the pre-shaped constrictions of copywriting because "it reads well". If you realy geek down to it, the main purpose of a blog is not only to be read, it is also the fact of writing it. Expressing your thoughts with the world at large without having to make it "commercially viable" because .. its geek .. right ?
Case in point: Couple of weeks ago I managed to clump together a stupid Youtube screencast on how I had installed Ubuntu 18.04 on my XPS 13 and what applications I was using. 48 hours later the silly little video was hitting 20 000 views and brimming with comments. Wow! Where did that come from ? Turns out I still have some Knightwise mojo in me after all. Now we must be careful with this because the lure of fame (if you can call it that) is never far away. Before you know it you start looking for topics that appeal to a greater mass, and in doing so start to "dumb down" your geeky video into some shallow commercial youtube-countdown video that says "Top 5 things to do after installing Ubuntu". Not my thing, not at all.
Where I a going with this insane ramble is that, as a Geek its OK to hang out at the fringes. Obscure knowledge, technical documents, falling asleep while listening to the sounds of a numbers station you found on Vimeo… the weirder it gets the better I like it. So I will ditch the rules of commercial writing for a while and just shoot straight from the hip and try to share with you what geeky finds I came across while cowering the fringes. Because we do live on the edge of real and cyberspace .. do we not ?
Related Posts
Apr 14
Yesterday I was browsing aimlessly through the "personal adds" section of the Facebook app, (You know, that place where people dump stuff that they want to get rid off without ever having to log out of Zuckerville) when I came across a guy selling off his NES – Retropie setup. I decided to got for it and went to pick it up today. While spending my morning run immersed in the audio book "Armada" (From the same author as "Ready player One") I found myself in a very retro mood and topping it off with a slice of retropie seemed appropriate.
Little did I know that this guy also had a massive vintage game collection waiting for me in the basement. So after shooting some shop talk he dragged me down into memory lane. An old p1 pc, a crt monitor, a classic clackety clack keyboard and 2 massive boxes of original game titles. It was all there, in pretty much pristine condition, waiting for a new owner.
It took me a couple of hours of pondering wether or not I should take it of his hands, but in the end I decided to bite the bullet and go for it. The only question I"m still asking myself is: Why ? Why, in a time where deepfake porn movies and virtual reality headsets let you spend the evening with Emma Thompson, do we insist on delving back into the past ? Nostalgia for our childhood ? Escapism from the mortgage-dominated worries of adulthood or just plain getting old ? Is playing retro games the modern day equivalent of sitting in a rocking chair on the porch, screaming at kids to get of your lawn.
The answer to that question still eludes me, but I will investigate. Starting tomorrow I will be dragging a horizontally oriented beige-box with an AT powersupply up my geeky attic to try and relive those magnificent days of playing Wolfenstein, Duke Nukem, Quake3 and many other forms of digital entertainment that kept me from getting a hot girlfriend in the early 90″s.
So before I open up my investigation, I curiously inquire YOUR thoughts on the matter.. Were things better in the old days or not?
Related Posts
Nov 20
There used to be a time when Laptops were a rarity. Just once in a while you would see a businessman or a corporate rep logging around a massive black box with an LCD screen, doing something incredibly boring like Lotus 123 (The forefather of Excel) on a (then) very exiting piece of technology.
Those days are over. If your youngest forgets his laptop before he goes in for another shift at kindergarten, you might as well swing your Uber around to go get it before he has a major emotional breakdown. The chance that a technologically savvy individual like you has just "one" laptop is even small. You probably have multiple machines lying around the house, the choice of which machine you are going to take along with you mostly triggered whether or not it matches the color of your shoes.
I am no different in that effect. Having multiple devices lying around the house I am sometimes torn between what to take out the door with me. Like women desperately deciding what outfit/shoes to wear to a party. Same goes for me, as I didn't know if I should pick my Dell XPS13 or my MacBook this morning. After going back and forth a little I picked one but not after using precious minutes only recovered by running like a madman to get my train..
This "having to choose" is of course a first world problem and I am ashamed to even remotely complain about the luxury of choice, but I was reminded of one of the books I read by Cory Doctorow a while back called "Pirate Cinema". The book, a novelized manifesto about the freedom to create and remix digital content revolves around a teenager who runs away from home to live out on the streets where he works on his great passion: Remixing old indie movies on his laptop, or "his lappie" as he affectionately refers to it.
This very intimate relationship between the boy and his most coveted piece of hardware is inspiring. It is the one machine he carries around with him and the very focal-point of his creative efforts. Reading that took me back to the days I got my very first Mac computer; A 12inch G4 iBook that can only be defined as the stomping ground for my creative ventures into blogging and podcasting. I carried that thing around with my anywhere. Although the laptop is long gone (heartlessly sold off go hark up cash for it's successor) I still have the little backpack I bought for it and I refuse to give that one to charity.
The simplicity of having "just one device" is not that bad. Sliding across operating system, across multiple devices and multiple platforms is all great and exiting, but a lot of times I have found myself caught out with 'just the wrong device'. The other "habit" I used to have is to leave my most expensive laptop (my MacBook) at home, in fear of it being damaged or stolen along the way, and picking a lighter, cheaper machine to go out with. When I think of it its pretty bizarre behavior .. no ? Much like buying an expensive sofa and then sitting on the floor because you don't want to ruin it.
So this week, in light of my recent fascination with "the art of less" I have scooped up my MacBook Pro and shoved it into my messenger bag. Instead of using two or three laptops , I'll just use ONE. I have not found an affectionate name for it as yet , but it WILL become the pinnacle of my professional and creative out-spurts. I vouch never to be caught out again with a device that "isn't quite right, or does not sport "all' the apps I need to / want to use.
So how about you ? Are you a digital Tarzan swinging from device to device ? Do you have a hard time picking just the right tool for the right job ? Or do you just have ONE machine and stick with it ? Tell us ! We are dying to find out
Related Posts
Mar 05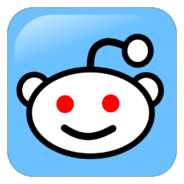 On the Internet, we all have our "time sinks"; those big bad dark rabbit holes that suck up our attention for hours on end while real life (and productivity) passes us by.
For some of you that might be Facebook, Google+, Pinterest or even Wikipedia (in which case, bravo!). For me my time sink is Reddit. Yes that strange forum-place that has a "sub" for just about anything and is packed with comments, snarky remarks and all out flame wars. In short: the best and the worst the Internet has to offer.
I have personally selected a set of sub-reddits that interest me, from /r/chernobyl to /r/homeservers and from the intriguing /r/documentaries to the embarrassing /r/tifu. Reddit continues to be a source of entertainment and information for me that can keep me away from the mediocre rivers of sludge that we call Facebook or the "mainstream" media.
I interact with Reddit on a variety of platforms and locations. In short: If it has an Internet connection, I want to be able to check Reddit on it. I seldom stoop so low as to access Reddit via a regular browser (only if I have to) and prefer to use the following clients instead.
iOS: The 'Official' Reddit client
On my iPhone (and iPad) I have tried out several apps that let me have digital intercourse with the little alien guy (The Reddit icon) but I have settled on the standard Reddit client. Its not as highly configurable al some of the alternatives but its simplicity has its advantages when you are on the road. Commenting, browsing and searching through subreddits is easy and the apps is pretty fast. 4/5 stars!
Reddit for iOS (App Store)
Windows: Redditting
There are not a lot of cool apps in the Windows store, but Redditing is surely one of them. This great Windows clients lets you browse Reddit easily both on a "standard" desktop interface or on your Surface pro 4 using your stubby cheeto-covered fingers. I love using Redditting to browse through the wallpaper section of Reddit (/r/wallpapers or /r/starshipporn) and downloading all the cool wallpapers using the cool "download" button.
Redditting for Windows (Microsoft Store)
Linux: Rtv
On Linux (On my Raspberry Pi that is) the command line is your friend and RTV is probably one of the coolest and nerdiest applications out there. RTV gives you a nice color coded CLI interface to browse your favorite subs, do posts and make comments. Clicking a link opens a command line browser which makes /r/wallpapers a Sub that is a little … empty.
Rtv for Linux (Github)
MacOS: Reditr
Finally when I cuddle up behind my massive 15″ Macbook Pro I use Reditr to browse through Reddit. When it comes to look and feel its a lot like Redditting, minus the touch-friendly design. The great thing with Reditr is that it is fast and simple to work with, giving you a learning curve that a brain dead hamster could master in under 30 seconds.
RedditR (Mac App Store)
Android: Reddit is Fun
Reddit is Fun 'makes' reddit fun on Android tablets and smartphones. A true and capable competitor to the "official" Reddit app with the standard abilities to post, comment and up-vote but which also sports an easy to learn interface that lets you discover NEW reddit subs just by punching in the right search term. Now you can say you stumbled across your favorit /r/bronies completely BY ACCIDENT.
Reddit is Fun (Google Play Store)
Reddit is great and has a lot to offer. Thanks to these cool clients I'm able to get the most out of my time spent on the site. Up-votes, down-votes, comments, replies, fresh posts. I start them on one device and pick up where I left off on another… "Slider Style!"
Related Posts
Mar 03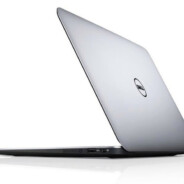 A little more then a year ago I bought my very first laptop that came pre-packaged with Linux. My slick, cool, small and light Dell XPS 13 was probably the first laptop I bought that did not have the OEM stickers stuck to the palm rest, removed. Usually I peel off these lame "Windows" or "Intel" stickers, but in this case the shiny orange UBUNTU sticker stayed on as a badge of honor.
I have been using the machine quite frequently over the last year, mostly tinkering with it to get the "pre-installed" version of Ubuntu "just right". Because quite frankly, as "compatible" as this machine ought to be with Linux, it wasn't. After several hours spent scrolling through forums, chatting on IRC and posting on Reddit I had rolled back the bios version and edited a bunch of config files just to stop the keyboard from jumping to "aaaaaaaaaaatttttorrrrrrrrrepeat" (very annoying). But like the owner of an Alfa Romeo I enjoyed the process because I love to tinker.
Fast forward about a year and my life is a little bit different. With a full time consultancy gig at one of my clients and quite a few business projects on the side, I don't have as much free time as I used to have. As a result, the little Dell got started to get left out. Since I needed some business applications like Office, Visio and Outlook (for the gig at the client) I did not get a chance to play around with the Ubuntu sporting Dell as often as I wanted to.
Several times I've tried to switch over my workflow to be as "cross platform compatible" as I could, but when you need to send Visio or Word files back and forth, Open Office might be found lacking at times. The other point of sheer frustration was that I could not (neither with my own skills or those of the bluetooth stack developer) get a bluetooth mouse to work under linux. Result ? The XPS started collecting dust in favor of my Surface Pro 4 that went to work with me every day.
So this week I said "no more". I was fed up with having an expensive laptop just sitting there because it's OS doesn't fit into my workflow and I don't have the time to adjust my workflow. So I wiped it and installed Windows 10 on it gasp!
Have I betrayed my Linux roots? Have I forsaken my sliders promise? No. I have not.
I am still running Linux on it! 🙂 A fast, snappy and dark-themed version of Linux Mint is what i'm using right now, in a VM! Thats right I've decided to stop letting hardware issues and workflow incompatibly interfere with my chance to run Linux. Now I just run Linux on all my machines… in Virtual Machines! Along with whatever core OS (Windows, MacOS) sits on top of the hardware.
I'll write about my experiences more later this week (don't want to bore you with a mega long post) but suffice to say that thanks to modern day processors and snappy VM apps like VirtualBox, there is no noticeable difference between running Linux in a VM and running Linux natively on the hardware. Aside from the fact that everything just works! And I can just "slide" my mouse across to my second screen and finish up that Visio drawing, using my bluetooth mouse!
In the end everyone wins. I get to have Linux at my fingertips, I still have the power to use "work" related apps whenever I need to and my little Dell XPS 13 is living up to be a good investment because now I finally use it some more. I ended up dual-booting Linux years ago to go native. I've not given up running Linux natively; I just want to "slide" from OS to OS and with these VM's that works just fine.
Image Credit: Pierre Lecourt on Flickr
Related Posts